Since our launch in January 2014, WhatcomTalk and its team of local writers have strived to bring readers positive stories about people, businesses, and organizations doing all the things it takes to create — and sustain — a vibrant, supportive community.
We've had the privilege of writing stories about amazing people dedicated to improving and uplifting our community. We've learned about and shared with you innovative local businesses, heartwarming nonprofits, remarkable individuals, and so many creative endeavors.
WhatcomTalk's fantastic, talented, plugged-in writing team published nearly 400 stories this year. We couldn't be prouder of our writers and are grateful to them for the time, energy, skill, and knowledge they share every week on this platform, helping us all more fully understand what it's like to live, work, and play here in Whatcom County.
To celebrate and mark another successful year of publishing, we've compiled a list of our WhatcomTalk writers' favorite stories from 2022, and their thoughts on why these particular stories stayed with them. We hope you enjoy these highlights and that you will continue to visit WhatcomTalk.com for even more local features in 2023.
Thank you for making these stories — and the community they represent — a part of your daily lives!
Steven Arbuckle
Learning about the work that Lisa Marx does stands out in my memory. I started by emailing a complete stranger and asking her to open up about her private life in front of an online audience. Then I learned that the story really begins with her losing her job and declaring bankruptcy. Fortunately, it then follows her road to recovery, and ends with her realization that the best way to spend our lives is by making life better for others.
Because it was a short article, I had to leave out so many powerful stories and details — some dark, and some inspirational — but I still think it tells a pretty incredible story.
Read Steven's feature Bellingham Carpenter Lisa Marx Built a New Life for Herself, and Now Builds for Others, here.
Matt Benoit
I relish writing for WhatcomTalk, as it gives me the chance to write fascinating stories that hopefully resonate with other community members. Among the most interesting people I interviewed in 2022, Bellingham monster truck legend Mike Welch and famed Washington Post journalist Bob Woodward come to mind. Local businesses like Red Rum and Ashuri Baklava & Cafe had fun stories to tell. And when it comes to local history, pieces I wrote on 'Ghost Fields' of Bellingham baseball and Whatcom County's KKK history were of great interest to me.
Margaret Bikman
Tracy Spring is among the "under the radar" musicians who doesn't make a big splash in this lake of amazing Whatcom County musicians.
She is always true to herself, seeking what is best in compassionate outreach, whether it's teaching children, honoring underrepresented people in our community, finding wisdom in our natural world, or a gentle reminder to be kind. She's worthy of recognition!
Read Margaret's profile of Tracy Spring here.
Marla Bronstein
Earlier this year, I started a regular volunteer gig with KMRE, Whatcom County's community-powered radio station. I wrote about producing one particular episode of Margaret Bikman's Art & Entertainment Spotlight podcast, in which I had been tasked with recording an interview between Margaret and internationally famous American author and public speaker, Fran Liebowitz.
Fran was promoting an upcoming Bellingham appearance but was in San Francisco at the time of the interview. Connecting with her virtually to record the interview for radio was a challenge since she doesn't use Zoom, the internet, or a computer. At the interview's appointed time, her hotel's phones were being temperamental. The memory of that morning makes my heart race all over again.
Spoiler alert: The interview turned out fine, and Ms. Liebowitz was more than delightful. Read all about it here.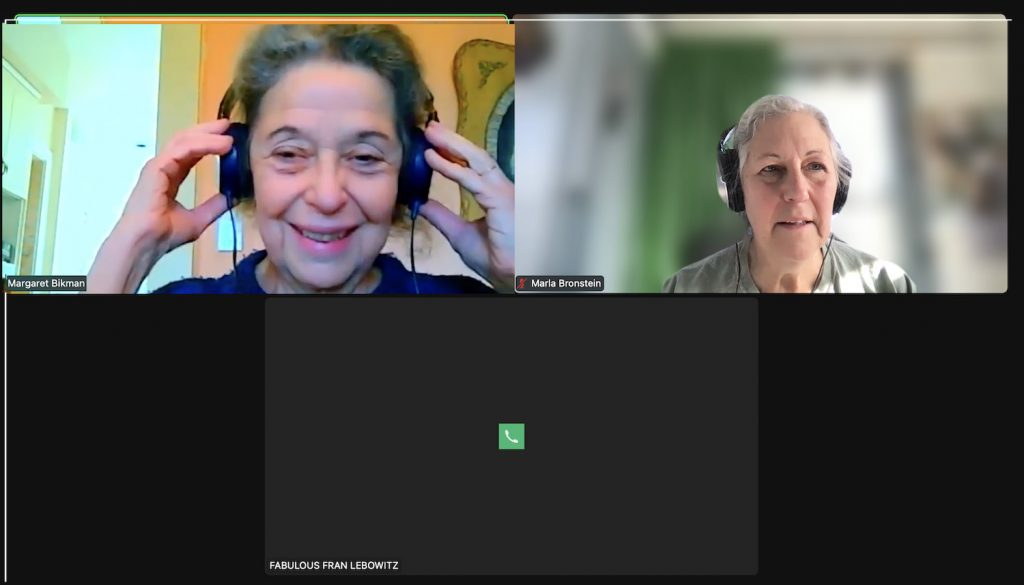 Anna Diehl
My favorite story from this year would have to be my piece on Bellingham's historic ghost signs. To research this article, I literally took to the streets of downtown Bellingham and Fairhaven to document every faded sign I could find. I probably missed a few but squinting at my own photos and going down search rabbit holes to identify century-old companies and advertisements must be the closest I've gotten to guerrilla journalism.
I'd thought about pitching this article for months but was initially unsure how to frame it. When I discovered "ghost signs" as a term and documented phenomenon online, I leapt at the chance of being first to record all of ours. I always enjoy researching niche hobbies' place in Whatcom County and I hope the story inspires others to learn more. Even now, as I travel past the brick buildings downtown, I still keep my eyes out.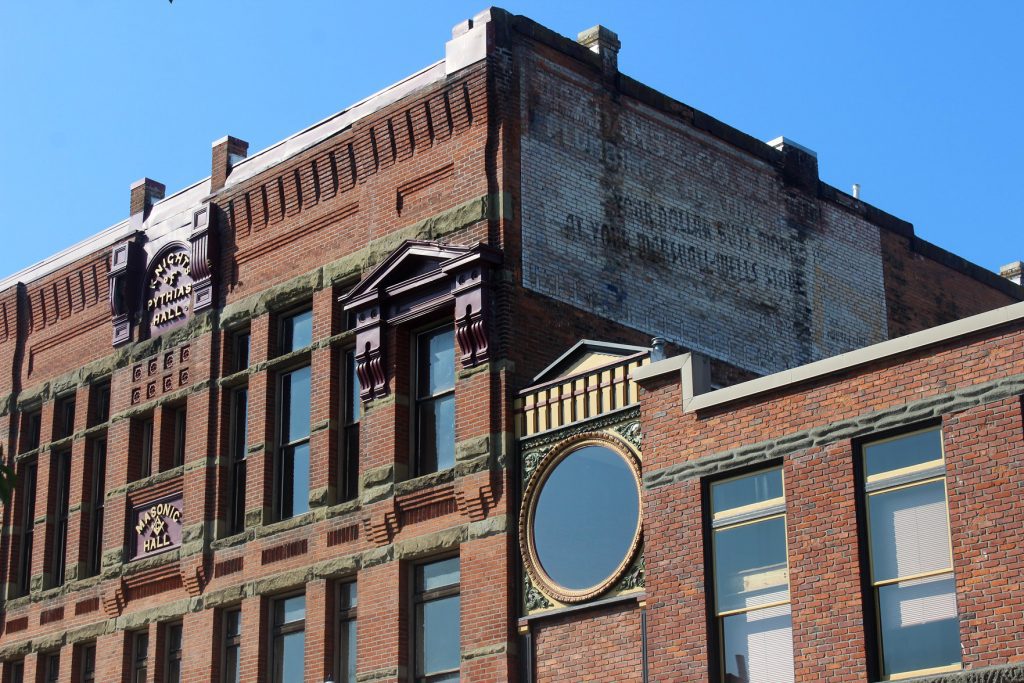 Tony Moceri
When our fearless leader [WhatcomTalk publisher] Stacee Sledge asked us to write about our favorite Whatcom Talk article for 2022, I went back and read some of my favorites from other writers and revisited some of my own. What I found in this recap is that my favorite part of Whatcom Talk is that it gives a voice to what would otherwise be untold stories.
I couldn't pick one favorite, but I want to say thank you to Stacee for letting me tell stories about local people doing cool stuff like Dan Friday, my outdoor adventures with my family, and even giving me some space to write about my completely healthy obsession with yard games.
Kristin Noreen
I have two favorite stories this year: Meet the People Behind Your Meal at Bellingham's Thai House Restaurant and Solving the Mystery of the Lettered Streets Cat Burglar.
I loved the Thai House story because it gave me the opportunity to deepen relationships I'd taken for granted for 16 years. Sure, the people there made it feel like home, but how much did I know about them? I learned about their lives as immigrants and gained a new appreciation for the way they enrich our community.
The Cat Burglar story was just plain fun. I saw the events unfold on Nextdoor and the way the community took to Laura Boynton's posts about her larcenous feline, and I wanted to share the story with more people. It was just the right time for something funny and uplifting.
Kelley White
My favorite piece this year was A World Like No Other, a peek into the lives of three of our local circus artists. It was so interesting to get a sense of what the circus world entails, what makes its artists tick, and the unique perspectives Richard Hartnell, Laura Gwendolyn Burch, and Dream Frohe of The Bellingham Circus Guild shared with me about their individual vocations.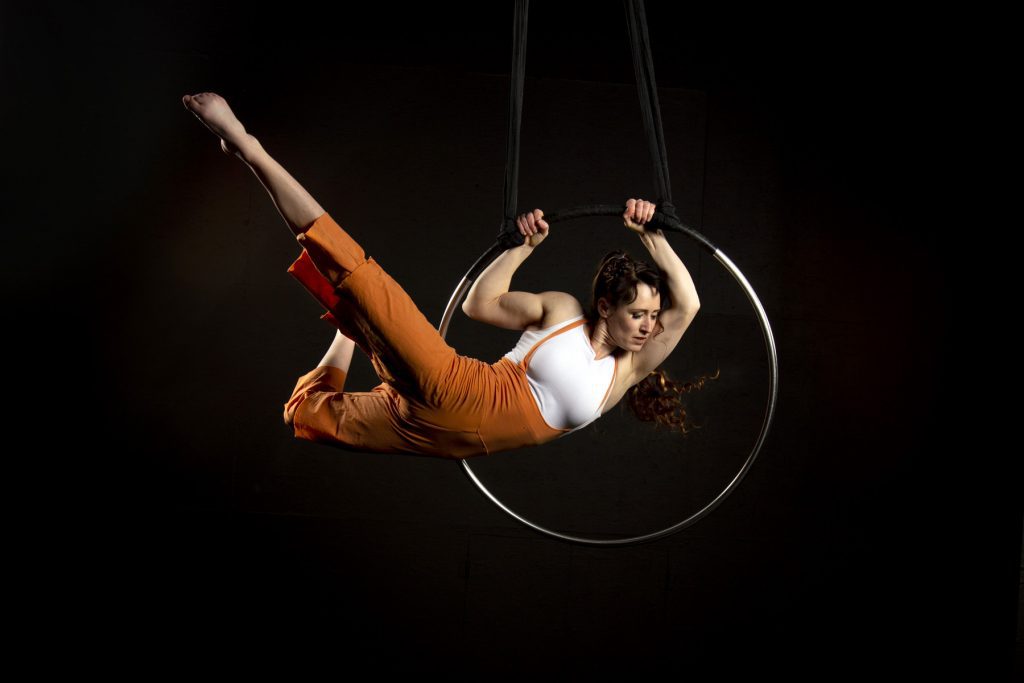 ---
Here at WhatcomTalk we're already excited about the stories we have planned in the new year and can't wait to see what else 2023 brings to our platform and our readers. As always, please feel free to drop Publisher Stacee Sledge a line at stacee@whatcomtalk.com if you know someone whose story deserves to be told.