As an amateur fisherman, I'm often more likely to catch a boot than a trout. Yet I find myself going back out again, because I truly enjoy the solitude one finds sitting with a line bobbing out in the water. As much as I like seeing other fishing enthusiasts on the lake, sometimes you want to be alone with your thoughts and the serene silence of nature.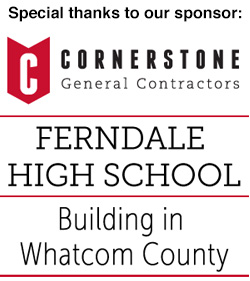 That's why I've compiled this list of what I believe are the four best hidden fishing spots in Whatcom County. I've ranked these spots by how difficult they are to get to, as well as how likely you are to have the water all to yourself once you arrive. While none of them require a boat, they do all require a Discover Pass and a fishing license.
Fragrance Lake
Fragrance Lake may be the most trafficked on the list, but there's always space to find one's own slice of peace and quiet. Part of Larrabee State Park, Washington's first state park, this fishing spot does require a bit of a hike to reach. The loop totals 3.9 miles, but once you get up to the lake's clear water and serene surroundings, you'll see it's worth the trip.
The lake is stocked primarily with rainbow trout and you'll want to use PowerBait or worms on your hook to entice the fish out of hiding.
The trailhead is located south of Bellingham, about seven miles down Chuckanut Drive. The parking lot is directly across from the entrance to Larrabee State Park, marked with a small kiosk.
Solitude: 2 out of 5 stars
Difficulty to reach: 3 out of 5 stars
Squires Lake
Two miles north of Alger, sitting on the border to Skagit County lies one of Whatcom County's best kept secrets: Squires Lake. Located only one-third of a mile from its parking area, don't be surprised if your car is the only one there when you arrive. It's an easy hike for all ages, and once you crest the trail and reach the lake, you'll be met with the gorgeous sight of this marshy body of water.
Squires Lake is home mostly to cutthroat trout, and PowerBait is your best bet if you want to wrestle one of them from its waters.
Solitude: 4 out of 5 stars
Difficulty to reach: 2 out of 5 stars
Hovander Farm
Ferndale's historic Hovander Homestead Park offers many trails to explore on its expansive property. What's less known about this Whatcom County landmark is that it also offers many access points to the Nooksack River, where one can fish (given it's the correct season) for, among other species, Chinook salmon.
Roe, or salmon eggs, is the best bait to use if you're trying to catch one of the Northwest's most famous fish.
As far as the most private spot to wait for those fish to come a-callin', travel south down the trail from the parking lot at Tennant Lake. Take the turn that would usually carry you to Slater Road, and on your right will be a small, unmarked side trail. This will lead you to a less trafficked sandy beach, where you can stand ankle deep in the cold water and cast out your line.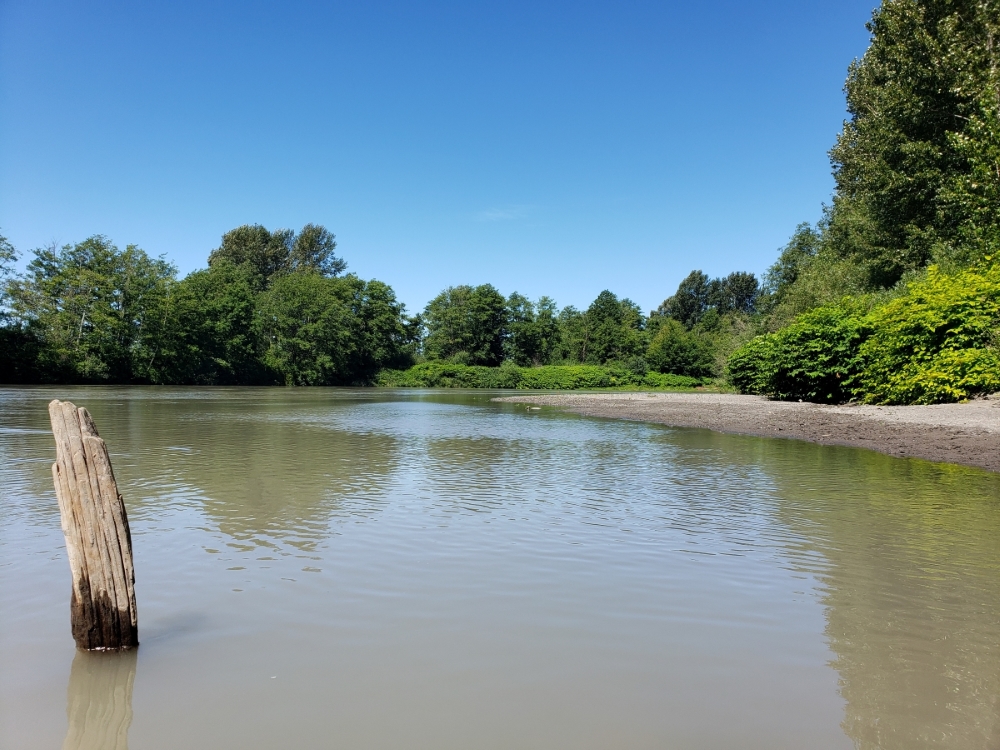 Solitude: 3 out of 5 stars
Difficulty to reach: 1 out of 5 stars
South Lost Lake
Want to enjoy a whole lake by yourself? Well, if you're willing to trudge up and back down for a total of almost 10 miles, you'll be rewarded with a spot to which few fishing enthusiasts are willing to travel: Lost Lake.
Sitting atop Chuckanut Mountain, this hidden gem is well worth the hike, offering unparalleled peace and isolation. I recommend bringing ample water and snacks, making sure to inform someone how far you're traveling, as there is absolutely no cell-phone service. Once you get closer to Lost Lake, the trail can get rough, and there could be some slight overgrowth.
This lake contains both cutthroat and rainbow trout, and either PowerBait or worms will work fine to catch them.
Solitude: 5 out of 5 stars
Difficulty to reach: 5 out of 5 stars
As the world returns to its cluttered and busy self, everybody could use a little alone time. I recommend heading to any of these beautiful spots within Whatcom County to step away for a moment and get into nature. Who knows, maybe you'll even bring home dinner.
Featured photo of local fisher Cynthia Johnson by Emmett O'Neill