As a geographic and cultural confluence of Europe, Asia, and the Middle East, the nation of Turkey is well-known for its melting pot of ethnic influences and flavors.
If you find yourself unable to visit the streets of Ankara or Istanbul any time soon, you can still get a taste of Turkey in Whatcom County thanks to Ashuri Baklava & Café — a downtown Bellingham business selling authentic Turkish pastries, coffee, and wares.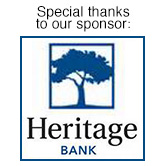 The café — which opened in October 2021 — is owned and operated by Kristofer and Lukas Konutgan, two twenty-something brothers born and raised in Istanbul.
Seven years ago, the duo was seeking a change in their lives, and moved directly to Bellingham from Turkey's largest city at the ages of 19 and 18, respectively. They knew not a soul and had never even visited the west coast of the United States. Bellingham, though, held a familial connection: in her youth, their American mother attended Western Washington University before moving to Turkey — a move that turned out to be permanent.
Although Ashuri is their first business venture of any kind, the two brothers gained plenty of important life experience prior to opening their café.
Kristofer, now 27, would often volunteer to prepare tea and snacks for guests of his household while growing up. He began working full-time in Istanbul at age 15, holding various jobs in independently-owned businesses. Working at a coffeehouse, a restaurant, a hotel, and steakhouse, and at Turkey's famous Grand Bazaar, he gained valuable experience and knowledge about tourism, customer service, and the sale of jewelry and textiles.
This foundation helped Kristofer develop a passion for serving people, especially when food is involved.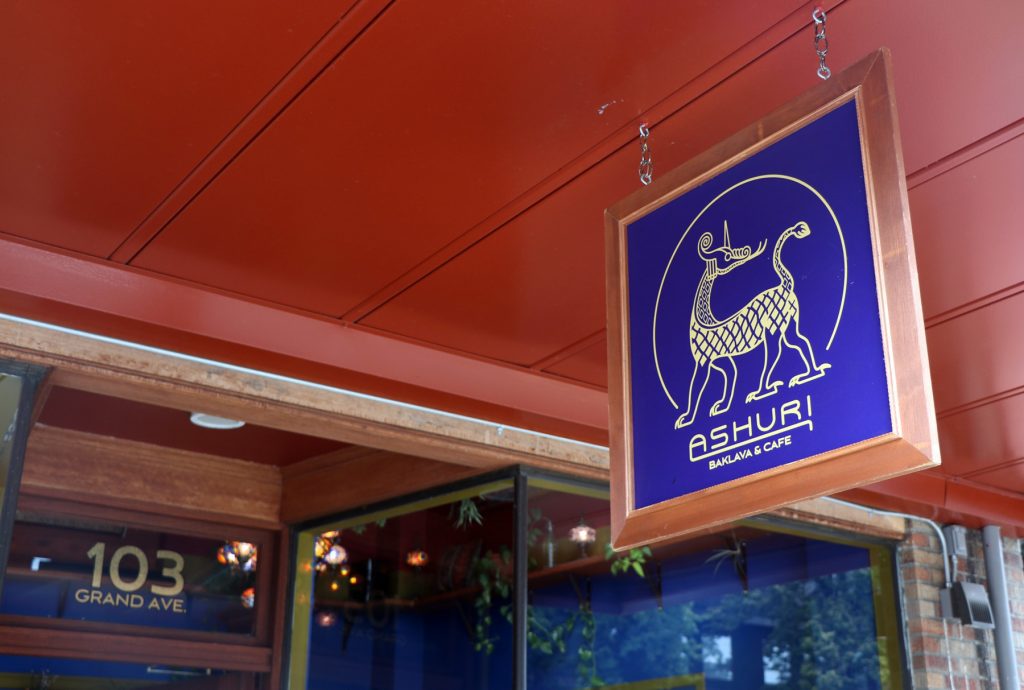 "It kind of gives you that deeper satisfaction and fulfilment," he says. "Feeding someone is just a pretty intimate experience, especially in a culture like Turkey, where food is so prominent."
Starting From Scratch
After arriving in the U.S., the Konutgan brothers began working in local food service jobs and saving up money.
Kristofer also attended Bellingham Technical College's culinary program, while Lukas took several business courses from Whatcom Community College. Eventually — with help from former bosses, supportive real estate brokers, and landlords providing good deals amid a pandemic — they found a spot with a terrific lease: the former bakery space of Black Drop Coffeehouse.
Opening a Turkish café in downtown Bellingham seemed like a niche they could successfully create for themselves, Kristofer says. The city lacked that kind of cuisine, and his previous experience — traveling the U.S. while in Turkish rug sales — showed him Turkish businesses flourishing everywhere from New York to Miami to Houston.
Ashuri's opening months of business yielded terrific turnout, says Kristofer, with lines often out the door. Since then, the café has fallen into the groove of normal business traffic, which continues to be sustaining. Many customers are minorities or immigrants, including those from Iran, Turkey, and Eastern European countries. Tourists from both Seattle and Vancouver have also stopped in.
"Our clientele is so different than any other business in town," Kristofer says. "And we're open to everyone."
The Real McCoy
The Konutgan brothers are passionate about the authenticity of what their customers pay for, which is why basically everything they sell is imported from Turkey.
Inside their café space at 103 Grand Avenue, a small marketspace sells vibrant rugs, lamps, and other goods. Coffee and tea are served in traditional cups. An assortment of Turkish pastries is sold, including one familiar to many: baklava.
Ashuri's version of the popular dessert — made with layers of filo dough, chopped nuts, and honey — is made from scratch in Turkey by an eight-man team of master bakers in one of the world's biggest baklava-making operations. Flash-frozen, the baklava is shipped by boat to New Jersey, and then across the country via trucks.
Defrosted properly, the baklava is brought back to life in just a few hours. While some might eschew this lack of freshness, Kristofer explains that the quality and authenticity outweighs what they could have ever made themselves.
"Baklava requires so much precision and mastery," he says. "We could not make this level of quality here. It would be more expensive to find the labor and ingredients. There's a big difference between Turkish pistachios and California pistachios."
The café's Turkish coffee is another must-try. Imported from a Turkish coffee roaster and made from beans ground to a super-fine consistency, the coffee is mixed with cold water and sugar inside a Turkish coffeepot before being poured unfiltered into small, decorative cups. The coffee carries a strong yet smooth flavor and is thicker than regular espresso despite similar caffeine content.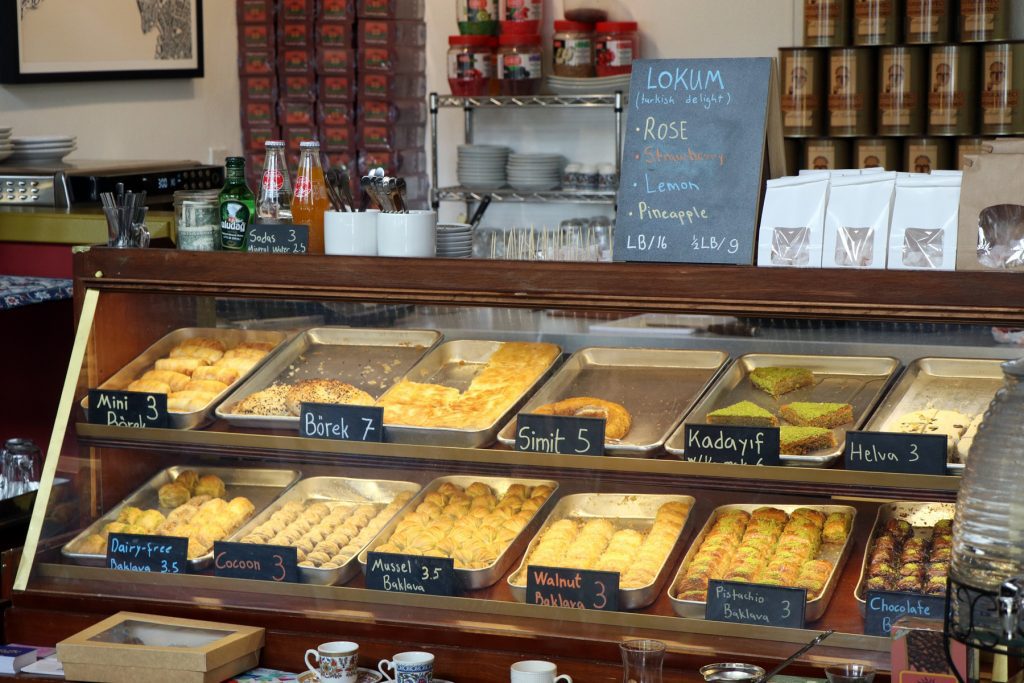 "It is true to what we grew up with, as a flavor profile, and it is true to Turkish coffee," Kristofer says.
The name 'Ashuri,' by the way, is a nod to their father's Assyrian heritage growing up in southeastern Turkey. Their logo, meanwhile, is an image of a Babylonian hybrid dragon with an ancient Mesopotamian feel. It features the head and scales of a horned viper, the torso and tail of a lion, and the talons of an eagle.
Kristofer says he hopes his cafe will help inform customers not only about the diversity of Turkey, but of the need to be open-minded about food and all it represents.
"That allows them to be more open about other cultures, and other people as well," he says. "The world is mixing all the time and is so diverse."
Ashuri Café & Baklava, located at 103 Grand Ave, is open Thursdays through Mondays from 10 a.m. to 8 p.m.