Nonprofit organizations do the necessary work to enrich our communities and cultivate connections. Peoples Bank understands the growing need to support these organizations and help advance their goals. Recently, Peoples Bank donated $5,000 to Wild Whatcom, a nonprofit organization dedicated to nature and exploring the outdoors in the Pacific Northwest. Development and Outreach Manager for Wild Whatcom, Amye Bronson-Doherty, and Vice President and Compliance Manager at Peoples Bank, Amy Brock, sat down with WhatcomTalk to discuss Peoples Bank's recent donation to Wild Whatcom's mission, and how Brock's own love for nature, evident through her beekeeping, connects the organization's values with the main tenets of Peoples Bank.
"Wild Whatcom's mission is to foster lifelong connections to nature," says Bronson-Doherty. "We have been providing outings since 2004. We started out with one person bringing girls into the outdoors on a regular basis and have since expanded to serve people of all ages from birth to adult."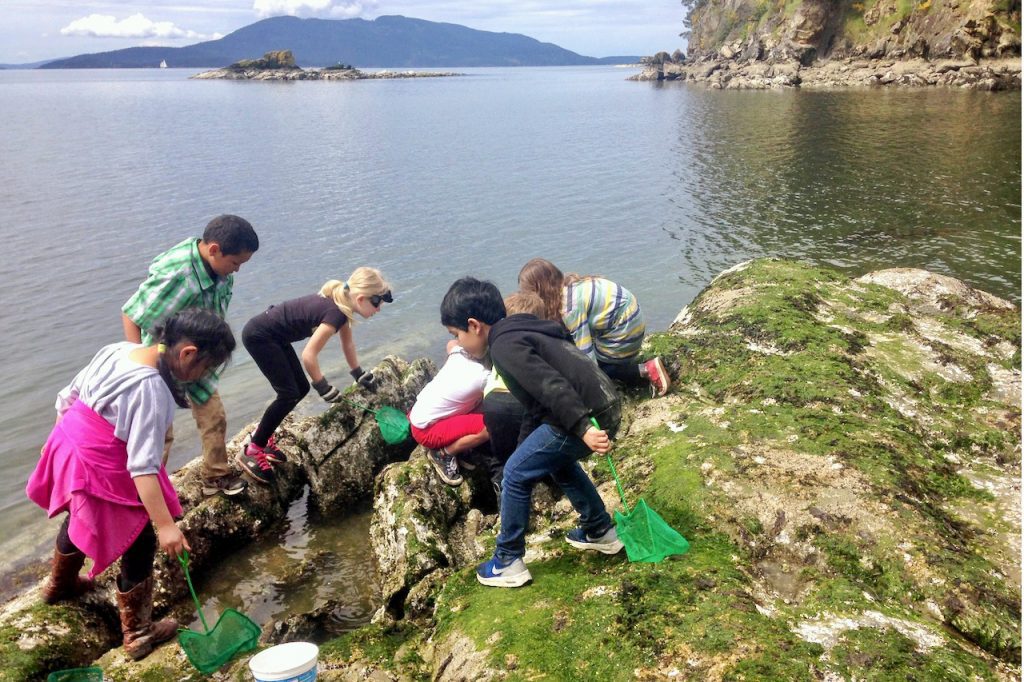 As Wild Whatcom has grown with the community, its focus has turned to getting out into nature and making connections to nature more equitable and accessible for all. Wild Whatcom makes it possible for community members who may not have the means to access the outdoors with the proper equipment and clothing able to comfortably enjoy their excursions. Donations like Peoples Bank's go a long way in making its mission conceivable.
Programs at Wild Whatcom are thoughtfully crafted and inclusive. "We have a program specifically for women that's at night, because that's the time when women don't feel especially safe outdoors," says Bronson-Doherty. "Our school-based programs focus on children in Title I (high need) and rural schools, and students in special education classes."
The recent donation to Wild Whatcom was a no-brainer for Peoples Bank, an institution known for its community-driven initiatives. "Peoples Bank loves to interact with and support our local communities, and it's often driven by the employees and their interests," says Brock. "It's important to have those connections in the community between businesses, nonprofits, and government entities."
Having a strong relationship with nature hits close to home for Brock, who has spent the last two years becoming a beekeeper in her own right. "In our community, environmental responsibility is at the forefront to all of us living here in the beautiful Pacific Northwest," she says.
Brock's beehive adventure has been a labor of love, which started when the COVID-19 pandemic hit. "When the lockdown happened, my husband and I just started doing all sorts of projects outside," Brock says. "Once we had added a few fruit trees and created a small orchard on our property, we started thinking, 'Wouldn't it be fun if we had some pollinators around?' Bees were the logical next step for us."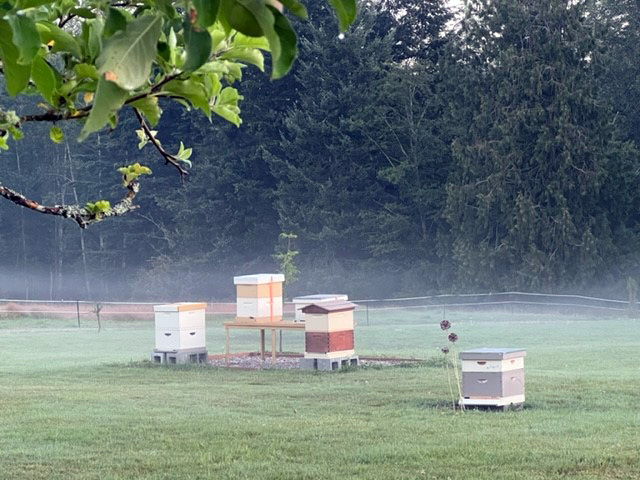 Recently, Brock and her husband caught a swarm of bees after successfully breeding their one surviving queen bee, Janice, and producing three new queens. "We now have Janice's daughters, Sonya, Hope, and Penelope," says Brock. "They have a lot of work to do, being a new swarm, and they have to start from scratch."
Amye Bronson-Doherty and Amy Brock both realize the necessity of nurturing a strong relationship with nature and sharing it with others. "I've been able to introduce and teach other people about bees even though I'm now only a second-year beekeeper," says Brock. "Getting to share my experience with friends and family has been really fun and rewarding."
"We are all working to create community success and when we work together, we're a united front and we can do a lot more," says Bronson-Doherty.
Just like Brock's bees, organizations like Wild Whatcom and green initiatives in our community as a whole have a lot of work to do. Businesses working side by side with nonprofits ensure forward momentum and make it possible to continue to grow a strong connection between people and nature.
Sponsored