Submitted by the Bellingham Bells
Second year Bell and Lynden native Trevin Hope was named the 2022 West Coast League Pitcher of the Year, the league announced today.
The rising Lewis-Clark State senior posted a league-best 2.24 ERA, with a 4-1 record in nine outings.
Hope came up big for the Bells all season long, with 52.1 IP, 48K and just 6 walks. He also had a stellar post-season, tossing 7 innings and walking only one with 2 earned runs for the Bells during 2 appearances in their playoff run.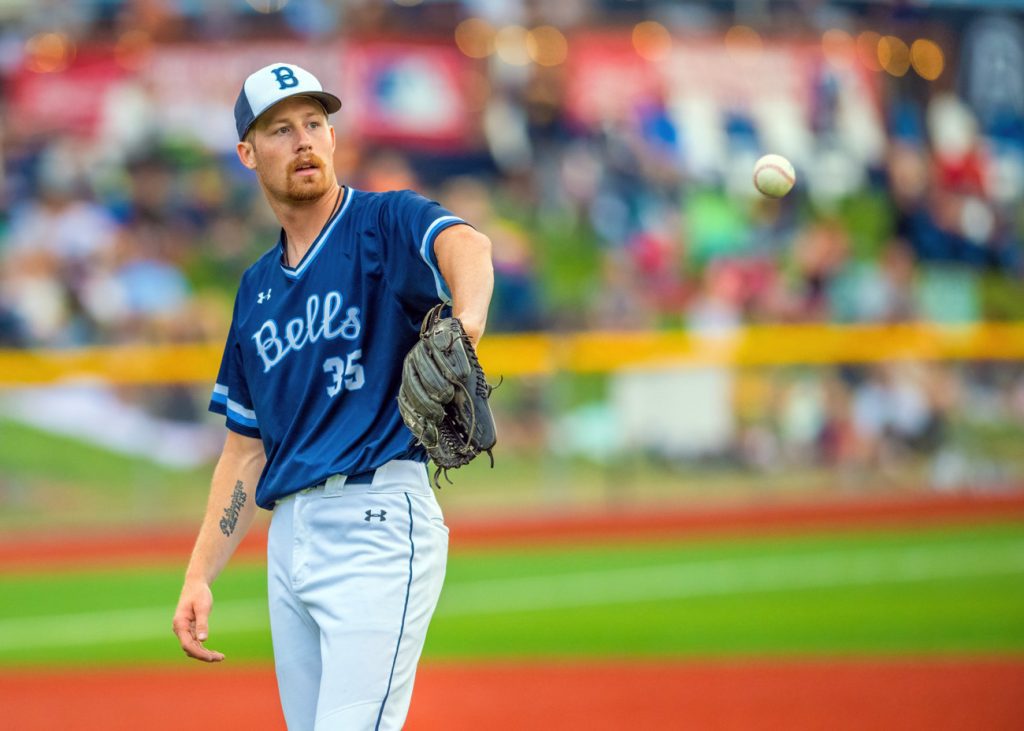 "Trevin embodies what it means to be a Bell, and we are thrilled for him to be recognized for all his hard work and effort during this summer," said Bellingham interim Head Coach Haydan Hastings. "His impact on his teammates, the staff, and our community was felt daily. Watching him pitch this year was a joy. There's no one more deserving of this award."
Hope was also named the 2022 Bell of the Year, a team character award given to a player who embodies the team's core values of community, excellence, and development.
"We are so proud of Trevin for the way he has represented our team all summer long. This league honor is truly the cherry on top for what has been a fantastic season for him, and it is very well deserved," Bells general manager Stephanie Morrell said. "Trevin has been an amazing Bell and has represented his hometown with pride. He's obviously very talented and we can't wait to see where his career takes him."