Established in 2013, Bellingham's Opus Performing Arts provides high-quality dance instruction in a positive atmosphere. Brooke Evans has been its artistic director since 2015, after starting as a ballet instructor there in 2014. Brooke is responsible for curriculum development as well as the recruitment and management of Opus' talented team of instructors and choreographers.
Opus is a dance school, rather than a dance company," she says. "The difference being that Opus is a school that teaches students how to dance, while dance companies are comprised of paid professional dancers."
"What makes Opus special," Brooke continues, "is that we foster a healthy approach to dance instruction in a safe, inclusive, and positive learning environment where every person feels supported. We celebrate each other as individuals while also enjoying the feeling of success by working together as an ensemble."
In September, Opus moves from its current Holly Street location to the second floor of the Sylvia Center for the Arts building at 207 Prospect Street. Classes begin September 6 and registration is open now.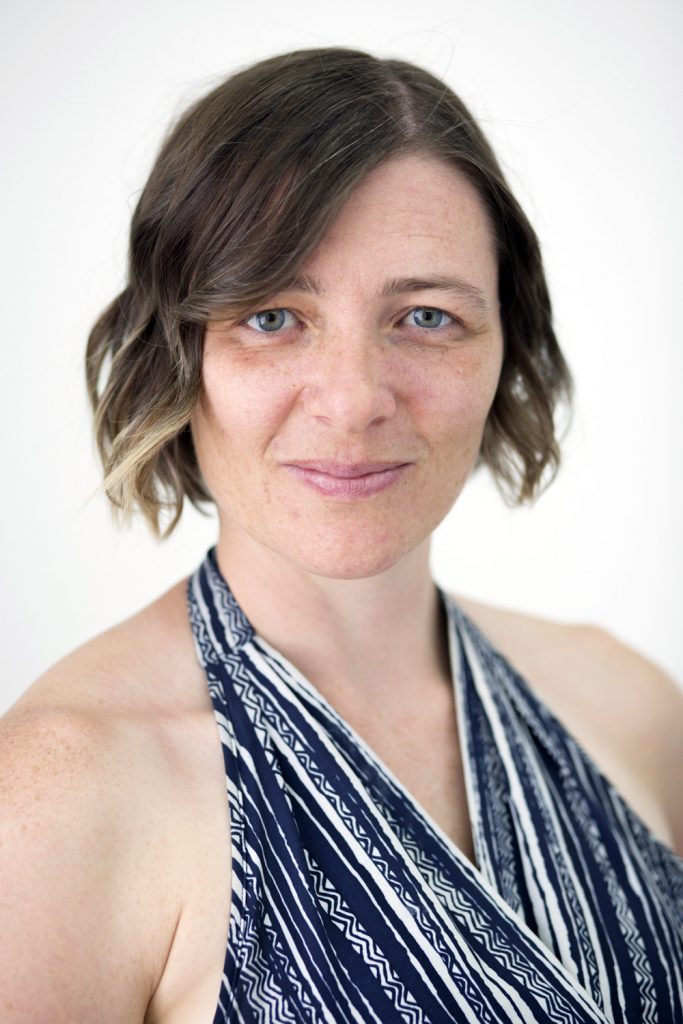 "The space we've been in for eight years has served us very well, but we're growing out of it," Brooke says. "We'll be going from three studios to five."
The new space has been more than three years in the making.
"It's exciting to see it come to fruition after all this time. What I love most about the space is the high ceilings and large bay windows," she says. "Being on the second floor will be a welcome change to Opus' past studio in a basement."
In the new space, Opus will expand its class offerings, including more adult classes, such as adult beginning ballet, adult tap, and adult hip hop.
Opus owners Allan Redstone and Marie Christenson have cultivated an environment for everyone to feel welcome. With the move, they will be able to teach even more students, with Brooke at the helm.
Brooke's leadership, Allan says, has provided the opportunity for professional dance training to hundreds of students in Bellingham since Opus' inception. He adds that she's brought together a talented team of instructors and choreographers that's unique in Bellingham.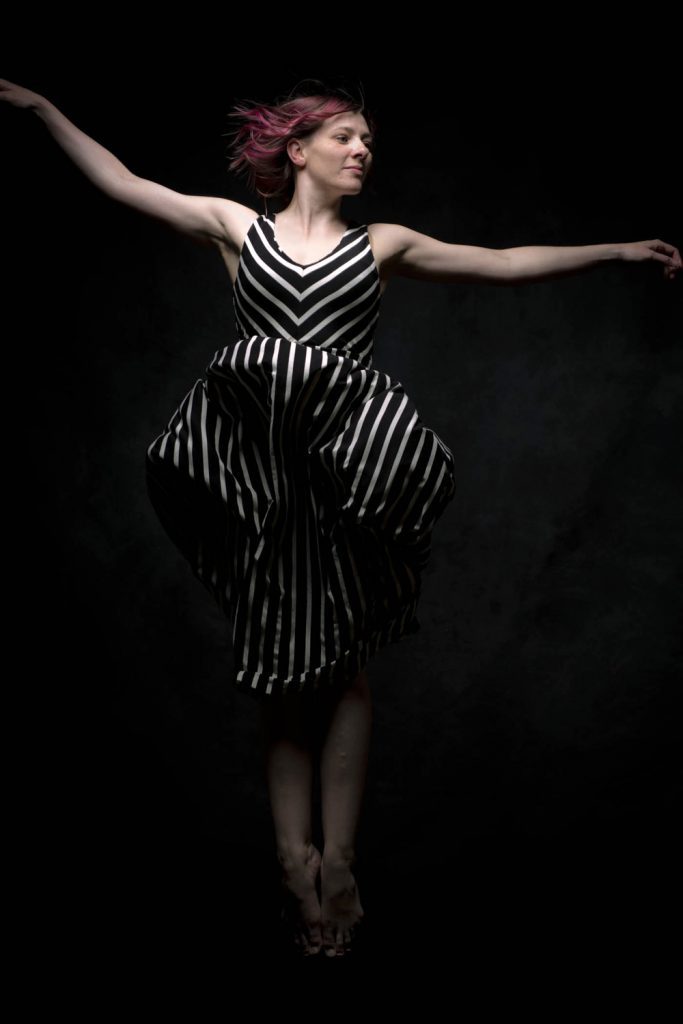 Marie says that Brooke cares deeply and sincerely about the students, which is reflected in a curriculum that teaches mastery of skills that supports each other, avoids injury, and encourages positive body image.
Brooke took her first ballet class when she was three years old. "When I think of all of the things ballet has taught me, I think beyond the superficial," she says. "To me, it's not about the choreography, the pointe shoes, or the tutu; ballet has taught me who I am as a person. Every time I dance, I learn more about myself."
She has also learned the value of perseverance. "No matter how defeating life can be sometimes, you still show up and give your best."
Kristi Knipp's daughter, Clara, started dancing via Zoom with Brooke in the fall of 2020. Kristi was immediately impressed with Brooke's ability to keep 8- and 9-year-olds engaged and progressing during such a challenging time.
"Clara felt challenged and safe with Brooke," says Kristi. "She learned technique and knowledge that first year thanks to Brooke's commitment and passion. She also felt connected — Brooke started her classes with different questions and games to help girls get to know each other and her."
Stephanie Nelson's son, who started his ballet journey at the age of three, had conflicted feelings in his early years of dance at a different school.
"On the one hand, he loved turning, learning new choreography, entertaining an audience," Stephanie recalls. "And on the other, he was mistreated by his fellow students, often completely isolated as they ignored him. This caused him deep pain."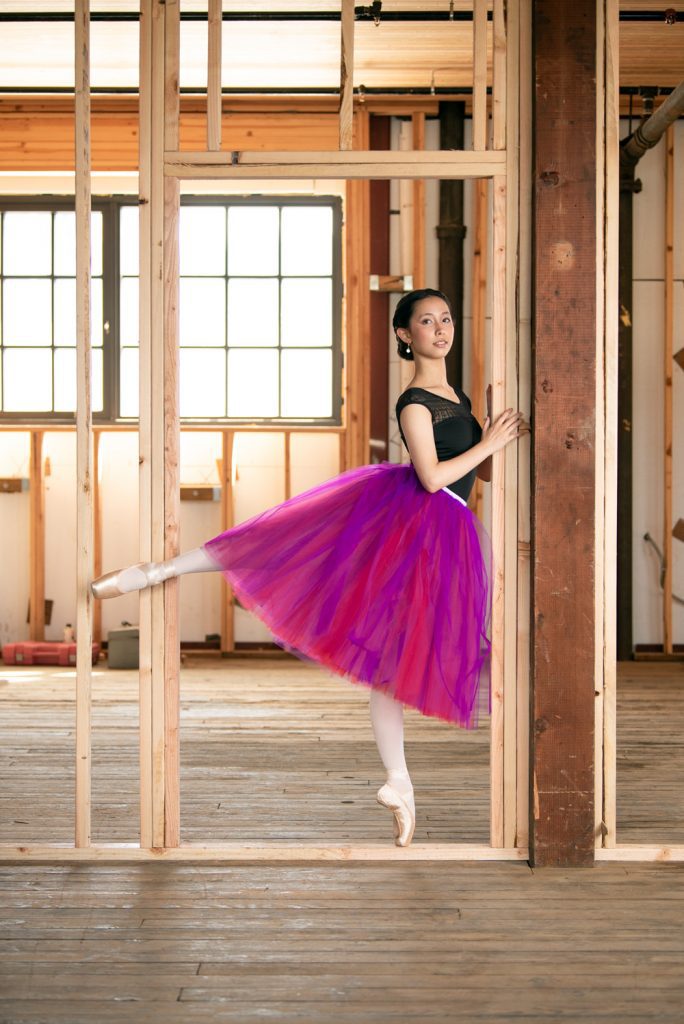 They searched for a new dance home and found Opus.
With Brooke's and others' teaching, he improved year after year and this past year — his senior year in high school and final year at Opus — completed three years as the "Nutcracker" prince/doll and received a partial merit scholarship from the Summer Dance Lab.
Meg Alexander's "very introverted daughter" was chosen last year to be Clara in the "Nutcracker," which became a transformative experience. "She sees herself in a new light now," Meg says. "We can't underestimate the importance the arts can have in kids' lives."
Kim Thompson's daughter, Jina Thompson, started dancing four years ago and blossomed at Opus. "Brooke has been not only a great teacher, performance director, and beautiful dancer, but also a mentor who my daughter trusts and admires," Kim says.
"She cares about each dancer so much and it shows in everything she does, from providing great foundational technique but challenging them in a gentle way, to taking them to fitting for pointe shoes. She builds a very healthy class and community as a whole."
Kristine Kager's daughter, Bailey Kager, is currently finishing a four-week summer intensive at Hubbard Street Dance in Chicago. Bailey graduated from Bellingham High School/Whatcom Community College in June and is taking a gap year to explore her love of dance. Upon returning from Chicago, Bailey will continue her "dance journey" in Israel, where she will attend a five-month intensive with the Kibbutz Contemporary Dance Company.
Kristine says Brooke is a major contributing factor to Bailey's success.
Bailey began dancing with Opus at the age of nine, she says, and over the years, as her dance peers graduated and moved onto college, Brooke's creativity and mentorship helped Bailey continue to learn and grow — not only as a dancer but as an individual." 
"The familial community she has created at Opus is deliberate yet nurturing," Kim says. "Brooke is a true leader, and I cannot be more grateful for having her be such an integral part of our lives."
Opus holds two performances at Mount Baker Theatre each year. The "Nutcracker" takes place December 14–17, and Opus' Spring Showcase, which highlights the variety of dance that Opus offers — contemporary, jazz, pointe, tap, and more — will be in June 2023.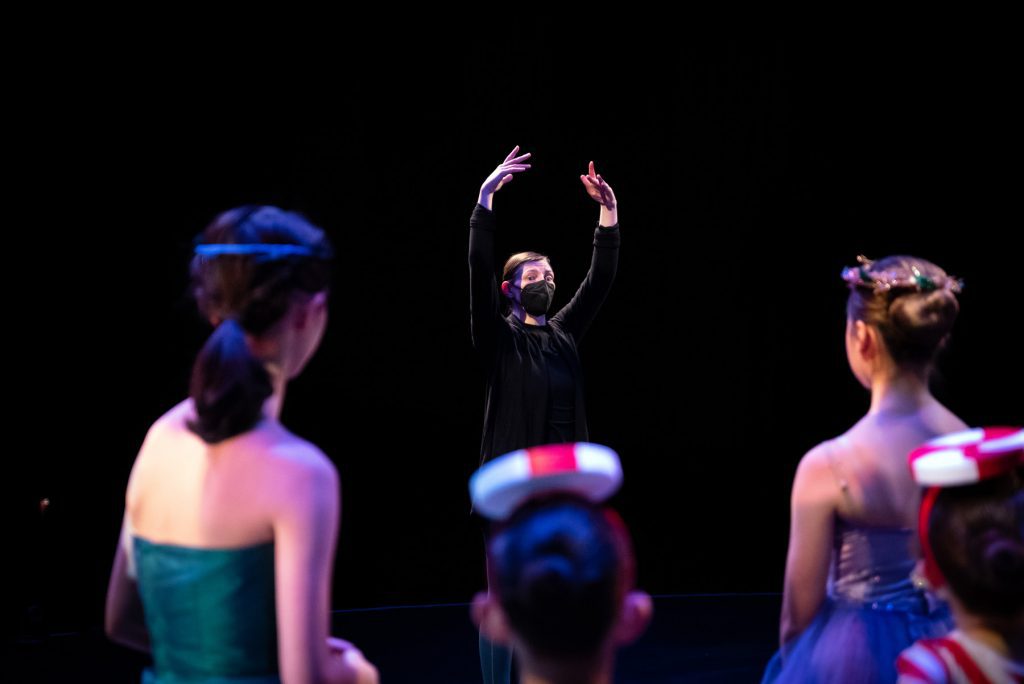 Ian Bivins, who will co-direct the narrative scenes in "Nutcracker," says he admires Brooke's fearless advocacy for her students' development. "Each individual is encouraged to embrace their journey in dance with respect to where they are in their personal growth and identity, and not with an arbitrary image of what a dancer should be."
He says this approach is evident in all levels of Brooke's work, whether the massive effort she puts into "Nutcracker," or making time to work with individual students outside of regular class.
"Her craft and skill as a teacher flows through her into the next generations of dancers," Ian says. "It is truly rare and beautiful to see."
To learn more about Opus Performing Arts, please visit www.opusbellingham.com or call ?360-734-5300.