Since 2017, the Lummi Nation Boys and Girls Club has provided its members with both a sense of community and a resource for education. And from the beginning, Ferndale's Phillips 66 refinery has been a partner, helping to promote the areas of science, technology, engineering, and math—known as STEM—to the students.
"Being so close to Lummi Nation, I think being a supporter is very important," says Phillips 66 Community Relations Coordinator Brandi Civico. For the past several years, Phillips 66 has partnered with the Lummi Nation Boys and Girls Club, but they've decided to step up that support even more this year, presenting the club with a $250,000 grant to fund construction and equipment for a STEM Education Center.
Lummi Nation Boys and Girls Club Director Jason Brockie is grateful for the generous donation and what it means to the club as they create a new clubhouse to serve as their home base.
"We were [previously] in a building [that] wasn't really a Boys and Girls Club atmosphere, but we made it work," Brockie says. "Then we moved to our current location, which used to be our Tribal Council office. We have a gym here, and we're right next to the Northwest Indian College." The club was in both locations for a time but moved fully to the current space in November of 2020.
Now that the club has a new home, the next step is to bring the infrastructure up to a level that supports their goals. "It's a pretty old building and it needs a lot of major upgrades. It's got some offices, some bigger rooms that can be repurposed, and bathrooms and a kitchen that can be upgraded," says Brockie. "It's a functional building, but for what we want for the kids—what the vision is for the Boys and Girls Club—we could use a little help making improvements around the building."
With the grant from Phillips 66, the club can focus on integrating into a larger community that shares their goals.
"We're a big fishing community, so we want to focus part of our STEM education around our Natural Resources Department, which is big out here," says Brockie. "And we're trying to work with the Lummi Nation School on programs that can help bring STEM into our natural resources. We also have the Northwest Indian College right next door, which has one of the biggest natural resource programs, and Western Washington University, which also has a natural resources department."
Letting kids know they have a chance to pursue success so close to home is important to Brockie. "Being able to start something for them, to get their minds going when it comes to STEM education—I don't think we've ever had something like this in our community. It's exciting in a lot of ways, because we get to share opportunities I wish I'd had when I was younger. As far as education goes, it's wide open in our community."
A recent college graduate, Brockie looks forward to offering his community some of the advantages he experienced through his education.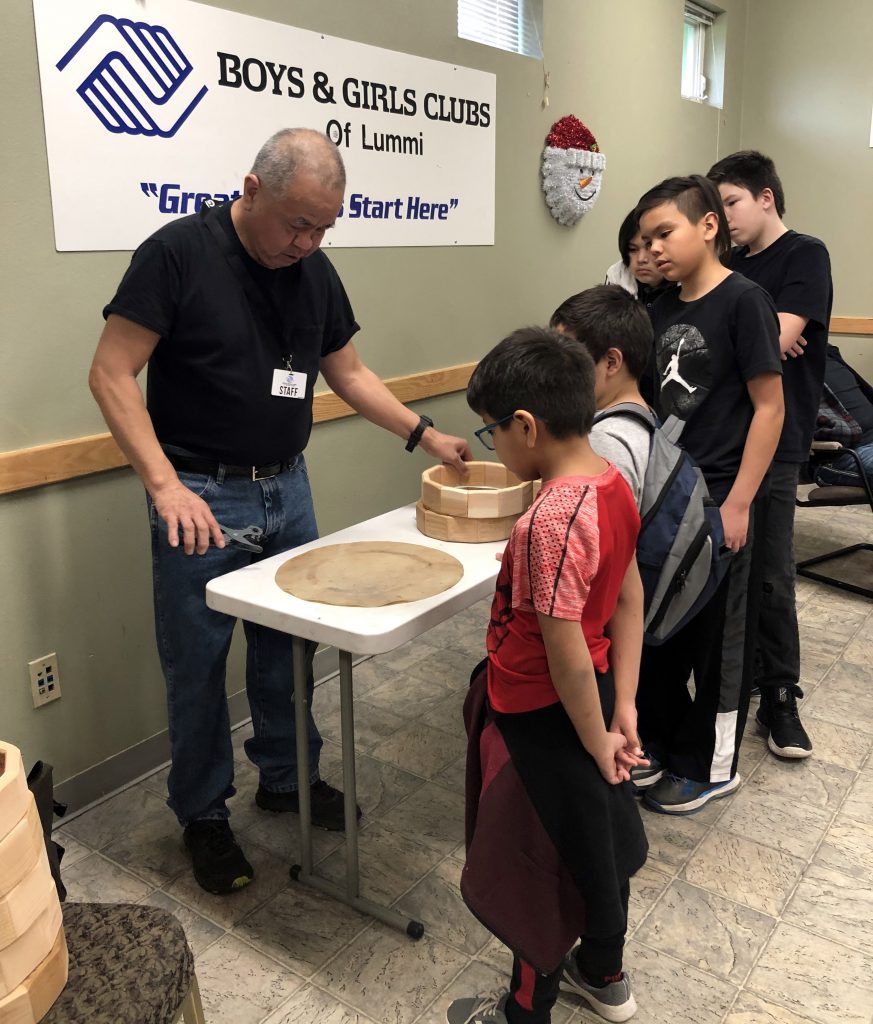 "One of the reasons I took this position was to help kids see the opportunities that are out there when it comes to education," Brockie says. "During my educational journey, I was a student ambassador with the American Indian College Fund, the largest college fund in the United States. I was able to travel and sit on education panels, so I learned a lot about the opportunities that are out there for our people. My ambassadorship taught me to take that knowledge I gained and give it back to my community."
With Brockie helping to lead the way and a network of community members and partners, the Lummi Nation Boys and Girls Club is poised to bring a new level of positive inspiration to its members.
"I'm thankful that Phillips 66 and other organizations see that the potentials for our community are amazing. There are a lot of opportunities for us to grow, and I want to be part of that growth," says Brockie. "I was a Boys and Girls Club kid, too, so I know the benefits it had for myself, my friends, my family. Being able to lead the ship now—it has come back full circle. I just hope I can get at least a couple of these kids to go and have the kinds of experiences I did."
Sponsored