It's generally agreed upon that the first tiki bar — a palm frond-encrusted oasis where anyone can approach a bartender and ask for a drink with some fruit and as much rum as possible — was the product of a man born quite far from Polynesia.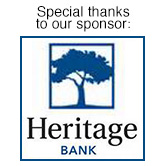 Donn Beach, an eventual World War II veteran who grew up in Texas, opened the "Don the Beachcomber" bar in mid-1930s Hollywood. Beach made incredibly strong "Rhum Rhapsodies," as he called his beverages, and these included the legendary "Zombie" — a fruity but incredibly strong drink containing three types of rum. When made with 151-proof rum, it can be served to someone by setting it on fire.
The popularity of tiki bars in America grew from California in the 1930s to a nationwide fad in the years after World War II. A mix of authentic and not-so-authentic influences from Hawaii, the South Pacific, and the Caribbean, the modern tiki bar offers patrons a place to kick back, relax, and pretend they're on vacation.
In Bellingham, the tiki bar wasn't an offering in a place filled with craft breweries until 2018, when Red Rum opened its doors at 113 East Magnolia Street. A classic tiki bar experience, it is undoubtedly the only Whatcom County watering hole featuring real pufferfish skeletons as lighting fixtures.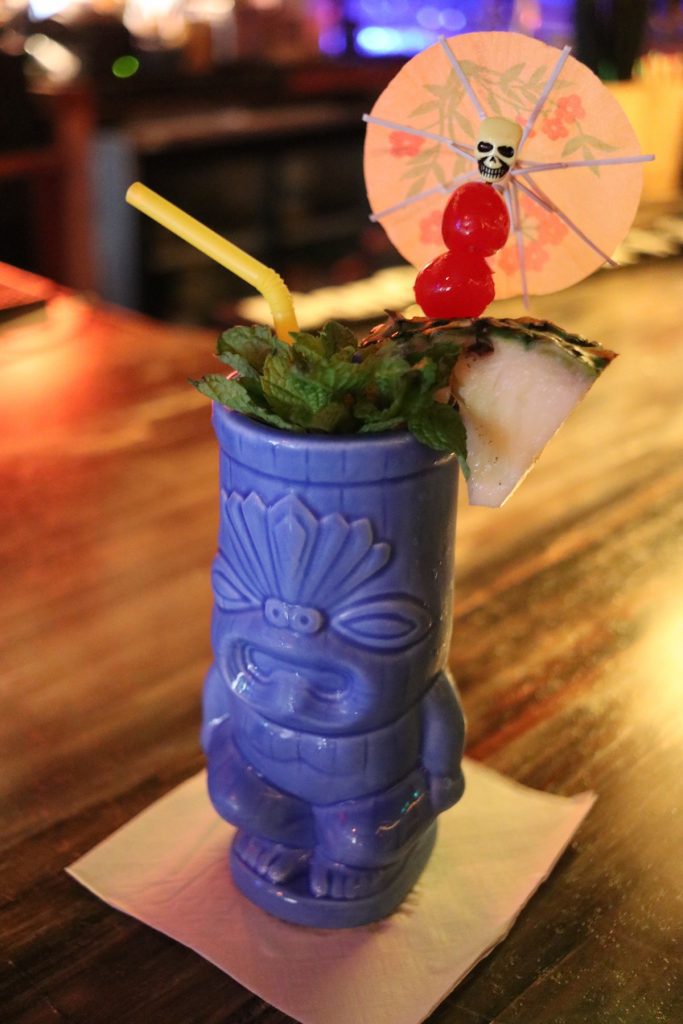 Bellingham resident Andy Kawamoto co-owns Red Rum with longtime friend, former bandmate, and current business partner Aaron Roeder. Kawamoto moved to Bellingham from Seattle in 1998 to attend Western Washington University. He never left, and for 15 years served as bartender at Railroad Avenue's now-defunct Casa Que Pasa.
Red Rum was primarily the concept of Roeder, a descendent of historic locals Henry and Victor Roeder and former owner of downtown haunts like the 3B Tavern and Cap Hansen's. As a true tiki enthusiast, Roeder pitched the idea of opening a tiki bar to Kawamoto, who then dove into the history and culture of such places.
"The more I researched, the more I really fell in love with the tiki culture," Kawamoto says.
The bar's name, as you might suspect, is a reference to one of the most infamous scenes in Stanley Kubrick's film "The Shining," where 'red rum' is murder spelled backwards. The bar owners liked the name over others they considered because the bar's interior has a red glow to it, and its primary spirit is rum.
"We had a bunch of other ideas to incorporate 'red rum' references into the bar, but we ran out of time before we opened and they got pushed to the backburner," Kawamoto says. "Maybe we can revisit them some day."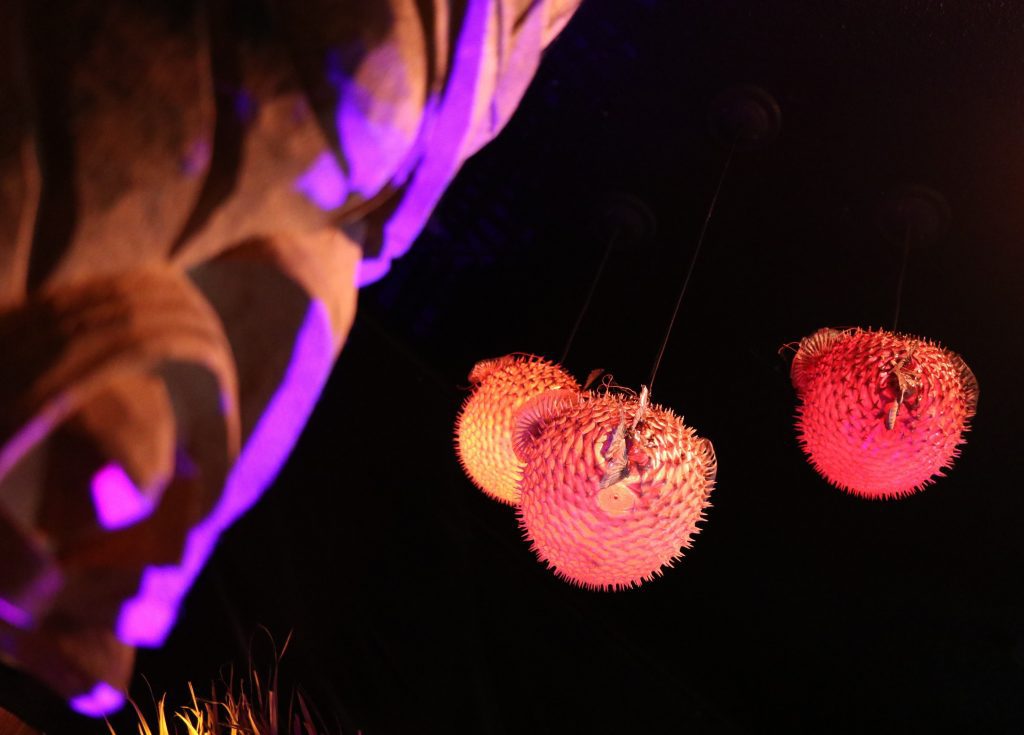 Entering Red Rum is to be instantly transported from the reality of living somewhere that often sees too much rain and not enough sunlight (in winter, at least). Thatched hut booths, bamboo wall coverings, and plenty of tiki statues dot a low-lit landscape where food and rum flow freely to the tunes of vintage music.
Red Rum's drink menu features all the heavy hitters of the tiki bar: Mai Tais, Zombies, Fogcutters, Painkillers, and Sidewinder's Fangs join lesser-known but equally tasty concoctions like the Planet of the Apes and Chief Lapu Lapu.
House cocktails include lime margaritas, piña coladas, raspberry mojitos, strawberry-lime daiquiris, and their signature $5 tropical rum slushie, which contains white rum and a strawberry-guava flavor.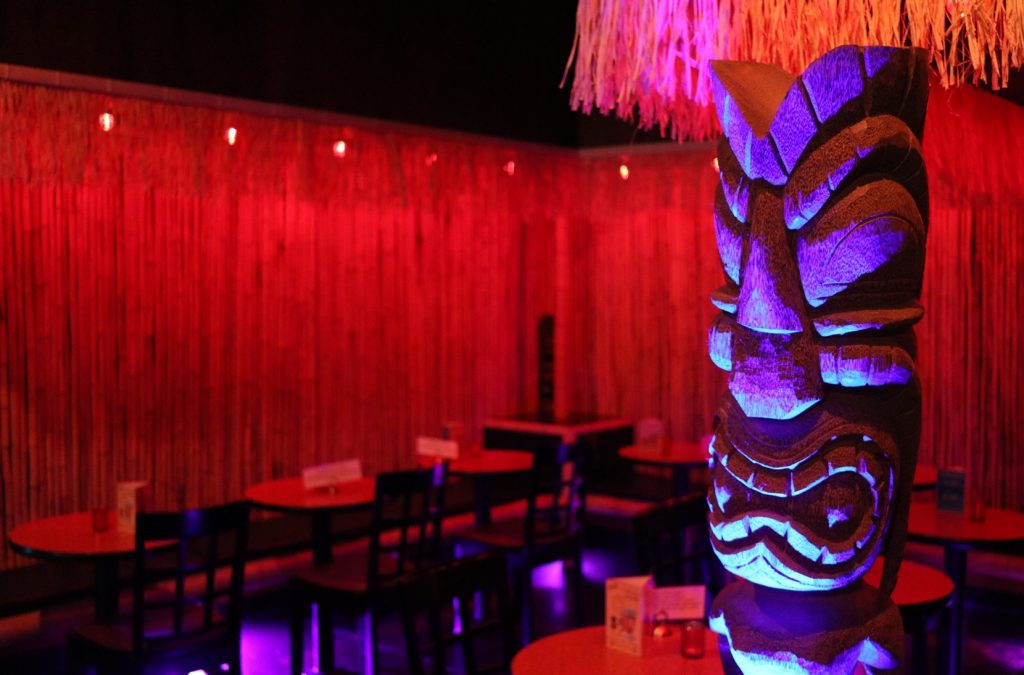 Kawamoto referenced many books while curating Red Rum's drink menu and found the process incredibly fun.
"There are several recipes for each tiki cocktail, so it was a lot of making the same drink different ways and trying them and tweaking them and making them taste as balanced as possible," he says. "We noticed that many of the classic recipes were either way too limey or way too sweet. A lot of the time it was like, 'How is this even a recipe?!'"
Red Rum's Mai Tai uses the 1944 recipe from Oakland's famous Trader Vic's, and their Zombie comes from 1945 instructions of San Francisco's iconic Tonga Room.
Kawamoto is a particular fan of the classic Mai Tai but is also fond of Three Dots and a Dash (white and dark rum with passion fruit, lime, and orange) and Captain's Grog (white and dark rum, Cointreau, with flavors of grapefruit, orange, lime, almond, and vanilla).
"I love the different flair that gives each drink personality and I love seeing people's reactions when you set their drink in front of them," he says. "Some reactions are priceless."
Employees hand-squeeze the fruit juices used in the bar's tiki drinks and house cocktails on a daily basis. Kawamoto calls it a labor of love, and one that hopefully adds to a tropical experience where customers leave feeling that their beverage is among the best cocktails they've ever tasted.
The food menu of Red Rum consists of appetizers and sandwiches. The former includes chicken wings, bacon-wrapped avocado pieces, coconut prawns, and chicharrones, while the latter includes Caribbean fish, Jamaican jerk chicken, and vegetarian options.
Red Rum is also known to occasionally feature live music, as well as Thursday night karaoke, for when you've had enough rum to make you believe your voice is just as good as Adele's.
So, when you can't hop on a plane and you'd like to forget the impending gloom of winter, a stop at Red Rum might be just what the witch doctor ordered.
Red Rum is open Tuesday through Wednesday from 4 p.m. to midnight, and Thursday through Saturday from 4 p.m. to 1 a.m.