Traditionally, many people consider physical therapy to be a medical practice utilized after an injury, and in a one-on-one setting. But it doesn't always have to be that way, and CorePhysio's series of online and in-person classes are proof that group approaches can result in a healthier community.
The longtime Bellingham-based orthopedic manual and physical therapy business offers a recurring series of affordable, well-curated courses focused on common physical challenges. All are taught by knowledgeable and friendly personal trainers or physical therapists, all of whom have advanced training.
"Please don't wait for an injury before you seek the help you need," says Elizabeth Hampton DPT, CorePhysio CEO and clinic director. "We have three points of access to research-based care through our PT, personal training and online classes. Our one-to-one physical therapy is perfect for people who have customized needs relating to differential diagnosis and clinical care of balance, weakness, or pain. Our individual or small batch, focused group strength training is well-matched with healthy individuals with non-clinical needs ready to focus on mobility, balance and power. Lastly, we offer free or low cost online classes for those who want to be educated on specific topics and challenged at home."
CorePhysio makes access to high quality, research-based prehab or consumer education easy and affordable. Prehab is defined as participation in therapy-based movements and exercises in order to avoid injury, decrease pain or to prepare for a surgery. Hampton points out that prevention-based prehab is a great way to strengthen areas of the body that frequently encounter pain or loss of strength and mobility, including knees, hips, shoulders and the core. Affordable, inspiring and packed with research-based challenges, this fall CorePhysio's Personal Training division is offering specialized prehab classes to build strength, mental fortitude, and overall confidence in one's physical ability.
The in-person classes are one-hour sessions and at least six weeks in duration. Starting on September 27th is "Rooted to Rise: building power and strength in the knees from the ground up," which will focus on building leg and core power for prehab, winter sports, or daily life. In October, they'll launch a separate course to build powerful shoulders. CorePhysio's previous diagnosis specific classes, which ranged in size from six to 12 people, were very well-received.
"Overall, the people who took the class were amazed at how much their power improved, as did their pain-free range of motion," Hampton says. "The classes are a great fit for folks who are functional, but whose knees or shoulders are tricky, or simply wish to improve their power and control with group accountability in a safety-focused setting." Clients with active shoulder or knee pain are best suited to physical therapy for evaluation and treatment for their unique needs.
The classes help patients with things like spinal alignment and stabilization, linking flexibility and strength to functional movement.
The practice's lead trainer, Luke Galloway, ACE-CPT, CSCS, PN1, is leading CorePhysio's personal training group courses this fall. Galloway is an innovative, charismatic and approachable instructor, Hampton says, and works with clients ranging from teen athletes to weekend warriors.
"Everyone is laughing and enjoying themselves when they work with Luke," she adds. "He can challenge each client, and he's also just incredibly fun and dialed in. We're just so lucky to have him as a colleague." Galloway's careful communication about shared rehab clients, as well as his own programming for group or individual fitness, is inspiring to his clinical colleagues.
New classes will take place at CorePhysio's spacious, 6,000 square foot Grant Street location, which has plenty of indoor and outdoor space to properly accommodate air circulation and social distancing in the pandemic age. With the ability to open doors within their 1,400 square foot gym space, both clients and staff follow mask mandates and health care level infection control standards,
"We have witnessed significant changes in health and mobility during the pandemic, where folks stayed at home and lost significant strength and quality of life," says Hampton. As a health care facility, CorePhysio is held to a more stringent standard, and that applies to their group fitness as well. "Our clients have shared that our safety standards supported them feeling comfortable in returning to in-person fitness and PT care."
Online Courses
In addition to in-person classes, CorePhysio also offers online courses. Their core yoga class, which integrates yoga with pelvic floor wellness, has attracted participants from across the United States and is taught by Angie Hilyar PT DPT PRPC, CorePhysio's Clinical Manager who is Board Certified in Pelvic Rehabilitation. "Angie's voice is like butter," says Hampton, "and her knowledge base as a board certified pelvic health PT is top notch." Focusing on acceptance, safe and gentle movements, and pelvic health education, clients can access this information from their comfort of their homes.
Another course, "What's Pain Got To Do With It," focuses on the neuroscience of pain and is taught by physical therapist Katie Schaner PT DPT TPS OCS, who is Board Certified in Orthopedics as well as Therapeutic Pain Neuroscience. Because of the importance of health equity and access to this essential information, the course is free.
"Every human being should be an expert on understanding what it means—and how to respond appropriately—when we feel an unpleasant sensation or experience in our bodies," Hampton says. "Pain education is truly fundamental knowledge all humans should have. The understanding and reframing skills can radically reduce fear when experiencing and interpreting discomfort of any kind."
Although rarely discussed, bowel and bladder function is critical knowledge that can address very common challenges for all human beings, from little kids to adults. "Potty Training 101," another free course, was written by clinical specialist in pelvic health, Christine Eardley PT GCS PRPC BCB-PMD. It addresses urinary issues and constipation, the latter of which can lead to more advanced long-term issues like hernias and hemorrhoids, Hampton says. Preventative education in childhood can prevent a lifetime of challenges and reframe normal function and self-care.
Offering classes, whether in-person or through the virtual realm, is one way CorePhysio works to provide health equity in the local community.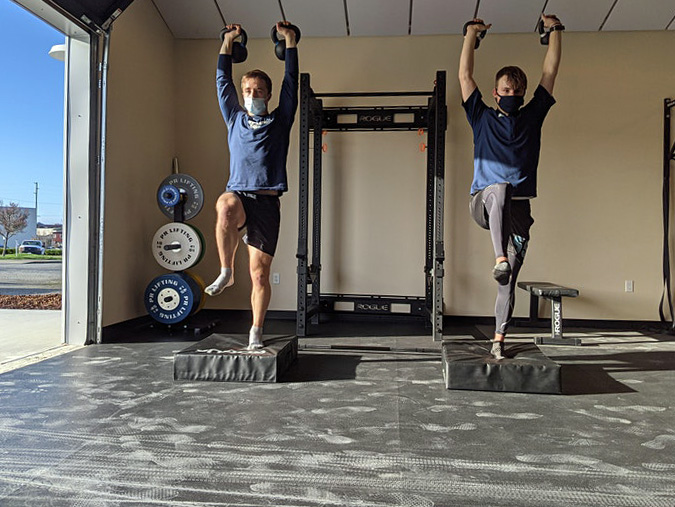 Things like group classes, Hampton says, help providers, consumers and insurers innovate better health care delivery models. "Many clinicians are shifting to cash-based practice and outsourcing insurance billing to their clients," she shares. "I get it, insurance is challenging." But not all consumers can pay for insurance as well as $150-per-hour sessions.
"Billing insurance is a rebellious act in healthcare these days," Hampton continues. "By accepting insurance as well as cash pay, as well as their online and in person classes, CorePhysio supports health equity and consumer advocacy for their clients."
Providing affordable access to the appropriate level of care, Hampton says, is what good healthcare is all about.
Sponsored