What was once an overlooked and weedy swath of Bellingham's York Neighborhood is now reclaimed, dynamic and alive. It represents a microcosm of what's possible for urban spaces when inspiration takes root.

The York Community Farm (YCF) is one woman's solution to a design issue. How can a sustainable food production system also address the problems of income inequality and fair employment practices?
"The neighborhood wanted to address homelessness and poverty, and to me, the most direct approach was to provide living wage jobs," says Mary Loquvam, the farm's founder. "Why can't we connect people who need work to growing food that feeds the community?"
Offering the opportunity for paid, meaningful and full-time employment is one the main pillars of the farm's mission. Demonstrating that one has held stable work is key to finding employment in the broader community. Our disabled vets, those who are housing-insecure, and those transitioning out of incarceration are all at risk of being overlooked in typical employment opportunities.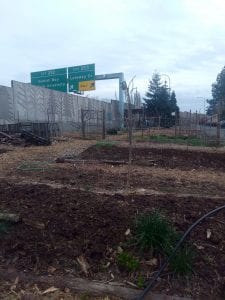 The YCF also offers internships for young people studying at Western Washington University and Bellingham Technical College. For three years, the York Community Farm has offered a work study program for students through Western's Center for Community Learning.
Rachel Dalthorp is a current Western student who discovered her passion for dynamic food systems when she was granted the YCF's internship. "It's been a great opportunity to meet people in the community that I wouldn't normally have had the context to interact with," she says. "The farm is a part of Bellingham that really makes for a better community."
Rachel's positive experiences at the farm have even shaped her academic pursuits. She's now studying holistic food science and food ecology, something she didn't expect to do when she began with the YCF.
This year is the farm's seventh growing season. Walking among the garden beds, visitors can see working examples of biodynamic farming practices and water-saving irrigation strategies. Their outdoor garden plots gravitate towards the winter storage crops, like dry beans and squash.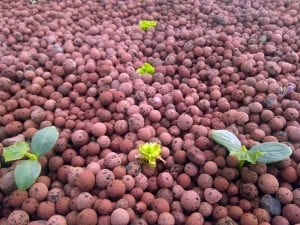 On the day of my visit, farm workers were planting lettuce seeds in a freshly turned bed, a crop happy with cooler spring days. Through a gate on the southern end of the farm is a small orchard and rain catchment system.
As part of their free-lease agreement with the Department of Transportation, the farm can't make any profit off of what it grows there. As a consequence, all the food is donated to the community. It also means that bills and wages must be covered by grants and crowd-sourced funding. Their greenhouse was a recent large-scale project funded in part by a Kickstarter campaign and a large donation from the First Federal Foundation.
Inside their Quonset-style greenhouse is a collection of raised platforms filled with a substrate of clay aggregate. A large reservoir of water in the corner is connected to the beds by arteries of tubes. It's the beginning of the YCF's venture into aquaponics.
Mary is incredibly excited by the potential of an aquaponics system. It uses 90 percent less water than traditional agriculture, with 25 times the yield per acre. There's no need for synthetic additives, as with hydroponics, since the waste water from a pool of fish provides the perfect balance of nutrients. It is also a system that can make high yield farming available to urban spaces. It can be done indoors with grow lights, if needed.
The farm's aquaponics system was installed with a team of support from Engineers Without Borders and Western seniors. They created a self-supported system, with the water pumps powered by a solar panel outside. The farm intends to raise vegetarian fish in their reservoir, such as tilapia or koi. Their husbandry imparts less of an impact on marine environments, since they wouldn't depend on the harvest of marine invertebrates for food.
Mary's dream for the future of the farm is to move into the industry development of aquaponics and use the system to create more sustainable, living-wage jobs. One idea is for the York Community Farm to take their aquaponics system and merge it with transitional housing projects. She hopes to one day see a project where there are green rooftop gardens being irrigated by fish pools in the basements. Housing tenants would benefit from both the work opportunities and the food grown on site.
Keep an eye on how the York Community Farm grows. While they are a working farm, the community can still visit the space and become involved. In the warm season, work parties and seasonal events are usually held on Saturday mornings. Employees and volunteers can look forward to learning about organic and bio-intensive farming practices, as well as composting and pruning. And, of course, aquaponics!