Nestled in downtown Bellingham is a hub of Whatcom County's arts scene, and it's time more people knew about it. Even though it's a decade old, its existence is news to many people, and even though it plays host to a dedicated community of colorful characters, there's still plenty of room to involve more people and host more events. A multifaceted venue that offers a variety of programs, "Make.Shift" is ready to cater to many needs, and is worth exploring.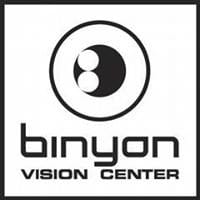 The origins of this non-profit are downright fascinating. When it began in 2008, Make.Shift's original projects included a biodiesel van that local bands could use for touring, and a couple of stationary bicycles converted into people-powered generators that provided electricity for numerous musical events. A few years later, they opened an office in the now-defunct Jinx art space, and by 2012 they had taken over the building and started turning it into what it is now.
So what is it? An art gallery, artist studios, musical practice spaces and a large open room that can play host to music, meetings, parties and more. In 2017, they also took to the airwaves with KZAX, at 94.9 FM. Just as the organization has evolved over the years, they also look to the community to move them into new territories in the future.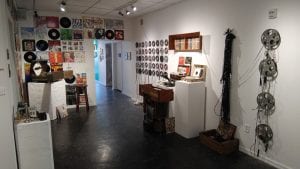 The art gallery stretches through the two main rooms of the ground floor, and offers a rotating menu of local creations in a vast array of media. They participate in the monthly Art Walks, and are also open to the public free of charge from Tuesday through Saturday, between noon and 5:00 p.m.
Artist studios, creatively constructed private rooms built throughout the basement level, are rented by all sorts of creators, from painters to fabric artists and a myriad of other media. Similarly, the practice spaces are rented out by local bands, which allows them to come together and make more noise than many private residences allow. Without spaces like this, our local music scene would certainly not be as diverse as it is.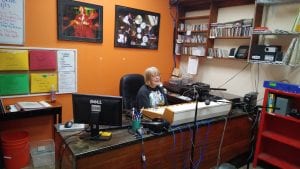 The large open space that dominates the basement is equipped with a stage, and lighting and sound systems that make musical performances possible. These shows usually fill the weekend nights with local and nationally touring acts, and make up Make.Shift's most public face.
But other events are certainly welcome. Recently, a family threw a child's birthday party in the space, and a group of LARPers ran rampant through the building. LARP stands for Live Action Role Play, and enthusiasts took to the rooms, hallways and staircase to act out their interactive fantasy world. This is a prime example of the sort of unique and unusual functions that might not find a home in a more conventional place, but is perfectly at home here. Not all events are quite as off-the-wall, though – within the last couple of years, Make.Shift co-sponsored a community meeting that focused on keeping the local music scene safe for musicians and their fans. This underscores some important facets of the Make.Shift mission: safety, inclusivity and creativity.
When an event fits this mission, it's not usual for the non-profit group to work with the group hosting – sometimes even going as far as to adjust rental fees. But it's important that the event respects house policies. There is a slogan that has appeared on concert fliers for years that also serves as a touchstone at Make.Shift: no drugs, no booze, no jerks. The drug-free policy is easy enough to understand, and the venue is also alcohol-free at all times. This is vital to keeping all programming accessible to people of all ages, another major tenet of the Make.Shift philosophy. And the no jerks policy is no joke – all staff members, as well as event attendees, are encouraged to keep an eye out for the sorts of behavior that might make a person uncomfortable. They are not shy about stopping these behaviors, and asking people to leave the space if they can't abide by these simple and reasonable rules.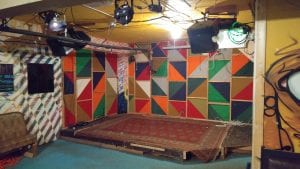 Because of their non-profit status, Make.Shift is always open to receiving donations. A jar stands ready at the front door to allow visitors to chip in, and their website and Facebook pages are also set up to let patrons assist them in their goals. Volunteering is also a mainstay for the organization, and a great way to get caught up in all the action; it's not unusual for a casual volunteer to become a regular fixture in the scene.
Come for a visit and stay as a donor or as a hands-on member of the community – there's always something happening at Make.Shift, and there's no telling what you'll find!