This calendar is the place to find fun events happening throughout Whatcom County including Bellingham, Ferndale, Lynden and beyond.

May
27
Mon
Monday Meditation

@ Center for Mindful Use
May 27 @ 5:55 pm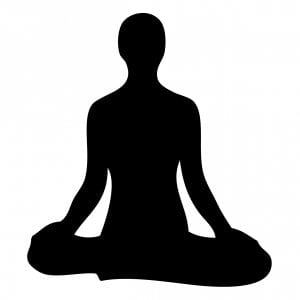 Whether you are new to meditation or a veteran "sitter," please join us every Monday evening in Bellingham's Forum de Freedom as the CMU community gathers to practice stillness. Meditation unites mind, body and spirt, helping one tap into the deep state of relaxation, peace — and sometimes inspiration! — that exists within all of us.
Some have found mindful cannabis use an aid to meditation, helping calm the "monkey mind" and ground oneself in the present moment.
Our Monday Night Meditation could not be more simple. We meet. We greet. We take a seat. On most evenings, our practice includes our beautiful Tibetan crystal singing bowl, which invokes a state of deep relaxation that can naturally assist one in entering a meditative state.
And we always finish before 7:00 p.m.
This is not a meditation class, but during the "greet" we can share meditation practices that may assist those new to meditation.
Please arrive by 5:55 p.m. so we can begin promptly at 6:00 p.m. Doors will be locked shortly after our meditation begins to minimize disturbance to other sitters.
Drop-ins welcome. Please bring your own meditation pillow (we do have a few first-come/first-serve loaners) or plan to use a chair. It all works. And it's all free. (Inspired love donations always gratefully accepted.)
Please check www.mindfuluse.org for last-minute schedule changes.
Unless otherwise noted, events sponsored by the Center for Mindful Use are "Canna-friendly," that is that our instructors neither encourage nor discourage cannabis use, but encourage guests to show up as they are. Please note that the use of cannabis while on CMU property is not currently permitted.
The Forum is located in the Center for Mindful Use behind Satori Cannabis Boutique, about a block NW of the Bham Farmer's Market. Please use CMU's separate side entrance located on Cornwall Avenue. Just over The Rainbow Bridge.

Contemporary Dance Class

@ Firehouse Arts & Events Center
May 27 @ 6:00 pm – 7:30 pm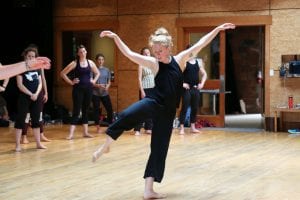 Come dance every Monday from 6-7:30 PM at the Firehouse Arts and Events Center! These intermediate-level classes assume some background in modern, ballet, contemporary, or jazz however all are welcome. A structured and accessible warm-up is followed by skill building and phrase work. Classes taught by current Bellingham Repertory Dance members and occasional guest instructors. $15 drop-in, $65 for a 5-class card, or $10 with valid student ID.

May
28
Tue
Preschool story time at Launching Success

@ Launching Success
May 28 @ 10:30 am – 11:15 am
Preschool Story time at Launching Success

@ Launching Success
May 28 @ 10:30 am
Shibashi Tai Chi

@ Bellingham Public Library
May 28 @ 2:00 pm – 2:30 pm
Shibashi is one of the most popular qigong sets in the world and can be performed seated or standing. This session will lead the participants through 18 movements that are gentle and peaceful. With a focus on breathing, the movements may reduce stress; improve concentration, calm emotions, increase energy and overall flexibility leading to better health and wellbeing. No registration required.

Chair Tai Chi

@ Bellingham Public Library
May 28 @ 3:00 pm – 3:45 pm
Chair Tai Chi uses all of the concepts and flowing choreographed movements of standing Tai Chi except it is performed in a seated position. It is often called "Meditation in Motion" because it connects the mind and the body to achieve health and well-being. Chair Chi, as it is often called, is an excellent exercise for people who may have concerns about balance and want to improve their stability. In this session, the presenter will teach the participants a set of movements that can be done at home. Take-home materials will be provided.

Mapping Mars: Our Evolving Vision of the Red Planet – Part II

@ Western Libraries Map Collection, Western Washington University
May 28 @ 4:00 pm – 5:00 pm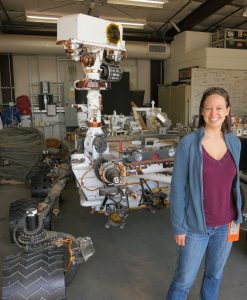 Melissa Rice, assistant professor of planetary science at WWU, will give a talk on Tuesday, May 28 at 4 p.m. at Western in the Map Collection, located in Wilson Library Room 290. This event is free and open to the public.
In recent decades, mapping efforts by sophisticated spacecraft on Mars have revolutionized our vision of the Red Planet. Rice will discuss the mapping, science, and exploration of Mars. While scientists once thought Mars was a living world covered with vegetation that changed with the seasons, the Space Age brought a new view of Mars as a dry, cratered and barren planet. This talk picks up where Rice left off in 2015 when she was the inaugural speaker for the "Speaking of Maps" lecture series. She will explore new maps by NASA's Curiosity Rover, and talk about plans for the next big mission to Mars launching in July 2020.
Rice teaches in the Geology Department and the Physics & Astronomy Department and her research focuses on the geology and habitability of ancient Mars environments. She is a team member on the NASA Mars Science Laboratory Curiosity mission and is part of the team building the Mastcam-Z cameras for the NASA Mars-2020 rover. This event is sponsored by Western Libraries, The Planetary Society, WWU's Department of Physics and Astronomy, and WWU's Geology Department. It is offered as part of the Western Libraries "Speaking of Maps" lectures, designed to highlight the use and value of maps in research, in teaching and learning, and in daily life. For more information about this event, please contact Dennis Matthews, Dennis.Matthews@wwu.edu, 360-650-3272.

Artist Workshop

@ Bellingham Public Library
May 28 @ 6:00 pm – 7:30 pm
In this low key painting workshop, you can paint with artist Neal Cronic, or visit and watch him paint. Enjoy discussing a variety of painting ideas and techniques. Interested in painting along with Neal as he paints? Feel free to bring water based painting materials of your own and join in! Materials can be provided to those without by the artist when available.

Bellingham Reads Book Discussion Group

@ Bellingham Public Library
May 28 @ 6:30 pm – 7:30 pm