Veritas Media Productions is awarding two scholarships to Leadership Whatcom, a longstanding leadership development program put on by the Bellingham/Whatcom Chamber of Commerce and Industry.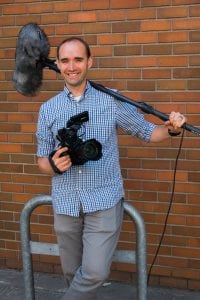 Owner Josh Burdick recently completed the 11 month program and had such a positive experience that he wants to share it with others.
Burdick believes that tremendous impact can occur from having conversations within the community on topics such as growth, homelessness and economic development. "We want to make a lasting impact," he says. "We know there are issues that need to be addressed and tackled in our community, and we want to be a part of that."
"It was a fascinating experience," Burdick said, "every session is full of new places I have never been and people I have never met."
The program showed Burdick what it takes to deliver basic services throughout the community and he left feeling fascinated by how different leadership styles play a role in the delivery of those services. The insights he has gained have given him new motivation.
"I want to take my stretch goals and put them into practice," says Burdick. "As I become more aware and learn about the challenges and issues impacting our community, I want to partner with other businesses and organizations who are interested in the same things."
Through Leadership Whatcom, businesses such as Veritas Media Productions cultivate contacts and have conversations that pave the way for creative growth and collaboration. These things were helpful for Veritas, who already had a reputation of persistence, hard work and customer care.
"For Veritas Media Productions, work doesn't stop when the video is delivered," describes Burdick. At Veritas, growth is obtained through persistent attention to the success of clients and their businesses.
The company's focus on community success and growth has inspired Veritas Media to provide support for projects and organizations like Skookum Kids and the Lighthouse Mission. They also created the awards videos for the Bellingham/Whatcom Chamber of Commerce Annual Awards Dinner and the Whatcom Business Alliance.
"It's about celebrating local business and community," says Burdick. "We're celebrating new businesses starting and established businesses thriving."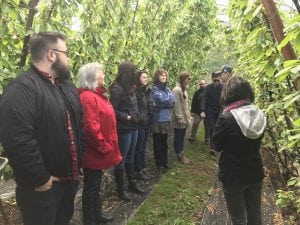 Through his own business and personal growth, Burdick knows that creating a solid base of true leaders in our community will have an incredible impact on economic growth. "I want to provide opportunities for people to learn about our community," says Burdick, "and encourage people to start leading from where they're at."
Burdick's desire to enhance community conversations and create positive impact is part of the core mission of Veritas Media, and it's the reason he's sponsoring two scholarships to the program.
To learn more about Leadership Whatcom and apply for one of the Veritas Media scholarships visit bellingham.com/leadership.
Sponsored