Submitted by: The Port of Bellingham
The Port of Bellingham is pleased to announce the hiring of Don Goldberg as its Director of Economic Development. Goldberg will be an integral part of Whatcom County's economic development team, which includes a collaboration of business service, economic development and workforce organizations partnered together to recruit and retain businesses and create family-wage jobs.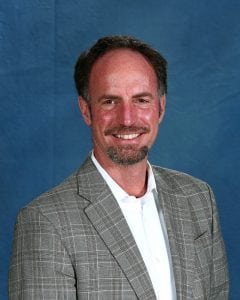 Goldberg has over 25 years of economic development experience working in the commercial real estate, non-profit and government sectors. Most recently, Goldberg served as Director of Business Development for the Port of Portland where he managed a team of domestic and international economic development managers which sold or leased millions of dollars in land transactions and helped create thousands of jobs.
"We are pleased to welcome Don Goldberg to the Port of Bellingham," said Port Executive Director Rob Fix. "Sustainable economic development is central to the Port's mission and Don has the experience we need to support our business community and recruit new businesses to Whatcom County."
The Director of Economic Development position will be jointly funded by the Port, the City of Bellingham and Whatcom County to increase the economic development efficiency and coordination between agencies. The Port, City and County have recently partnered together to fund Western Washington University's Small Business Development Center and create a "Choose Whatcom" website to market the region to outside investors.
"Creating new family-wage job opportunities is a high priority for the Port, City and County," said Whatcom County Executive Jack Louws. "Whatcom County will benefit by having a centralized office providing business development services to local companies and leading an increased effort to recruit new employers to our community."
"I look forward to finding the strengths within each community in Whatcom County and using those strengths to help market the region," said Goldberg. "An important first step will be to listen to the various stakeholders and find common ground to gain support and drive deliverables."
Goldberg is a certified executive coach who has been trained in authentic dialogue and leadership.
"At the Port of Portland, I was able to combine my private sector real estate knowledge with my experience working as a Senior Project Manager for the Trust for Public Land to put creative partnerships together with neighborhoods, environmental groups, private developers, land owners and public agencies," said Goldberg. "Finding out how key players can harmonize leads to a balanced and holistic approach towards development which helps tackle complex issues in a way that is in alignment with community values."
Goldberg's responsibilities will focus on creating and sustaining family-wage jobs throughout Whatcom County, but he sees an immediate opportunity on Bellingham's downtown waterfront.
"The continued revitalization of Bellingham's downtown core is critical to the success of the regional economy," said Goldberg. "Downtown Bellingham is the heart of the city and the region and maintaining a critical mass of commercial, cultural and civic activities can become a major stimulator for economic growth throughout Whatcom County. The waterfront redevelopment project offers large development parcels and new waterfront amenities which are a unique opportunity for business development within the city center."
"Don's extensive background in real estate and business development will be an asset to our community," said Bellingham Mayor Kelli Linville. "I look forward to a continued collaboration with the Port of Bellingham, Whatcom County and our many economic development professionals as we work to increase the number of good paying, quality jobs in Bellingham."
"I see some amazing economic development opportunities within both the urban centers and rural areas of the county," said Goldberg. "There are six million people living within 90 miles of here and employers have access to an affordable and educated workforce with five local higher-education institutions. Whatcom County has a reputation as a great place to live, work and play which is a major draw to young professionals who are placing an increasing value on the active lifestyle."
As a community leader, Goldberg served on the Port of Portland's Blue Ribbon Committee, assisting with creating a growth strategy for the marine business, as well as on the Board of the Intertwine Alliance and on other various committees. Don is a trained French chef, has traveled to over 75 countries, enjoys sailing and looks forward to exploring the world renowned San Juan Islands, and has a wide variety of other interests.