October saw the addition of many new and interesting stories to the pages of WhatcomTalk. Each month we like to take a look back at what most resonated with our community. Here are some of WhatcomTalk's most read stories in October: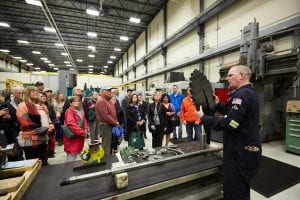 It's amazing how little we consider the transportation fuels that we use every day. Yes, we fuel our cars at the pump and are grateful for the flights that take us in and out of Bellingham. But how much do we really know about transportation fuels? Well the BP Cherry Point Refinery recently opened their gates to answer that question and educate the community about how our fuel is made.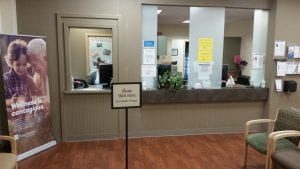 We've all had the experience—a late night or weekend illness that leaves you wondering if you need to get your loved one or yourself some help. But where do you go when the doctor's office is closed? A trip to the ER can leave you with a heavy bill, so many people choose to tough it out until Monday. Well, you don't need to suffer through the weekend any longer. Now we have the PeaceHealth Same Day Care Clinic.
You have felt Sara Holodnick's creative spirit at work in Bellingham and beyond. This former AmeriCorps volunteer is the co-founder of local historical touring company, The Good Time Girls. She is also a talented freelance writer and, as of late, engaged in a new entrepreneurial effort. Her Sweet Nothing project is a soulful offering of poetry, reflective oracle cards and down to earth altars.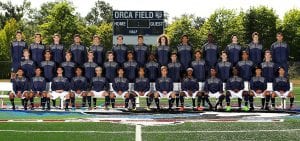 The WCC Men's Soccer players come from a variety of backgrounds. Several have experienced violence and disasters. They have lost family members and friends, struggled without food and water. Alain Murhula and Songa Katanga are both from war-torn Congo. Fahat Yogol is from Kenya, a country with a long-running history of political turmoil resulting in violence. Jerry Mervielle is from Haiti, a nation still trying to recover from its 2010 earthquake and last year's Hurricane Matthew. Kandjoura Tandia is from Mali, which has experienced several military coups with the most recent occurring just five years ago. And Elijah Moon is from Ghana, where most villages lack quality drinking water, hospitals and even basic sanitation. Every one of them, each with their own extraordinary tale, has endured and now uses their skills to benefit the WCC Men's Soccer Program and Whatcom County as a whole.
WhatcomTalk is a digital media company sharing positive stories about people, places and businesses in Whatcom County. WhatcomTalk offers content marketing and online options to advertise across our community social network in Bellingham, Lynden, Ferndale and beyond. Advertise with WhatcomTalk to reach your target market, grow your brand, and measure results.