One of the best things about Whatcom County is the number of great, free or low-cost activities there are for families in this magnificent natural playground. Looking for something to do this summer? Here are a few of our top picks for filling your time with fun.
Tidepools with Toddlers
Take a toddler tide-pooling and you'll have 'em mesmerized for hours. Choose a sunny day at low tide with a picnic lunch from the Haggen deli and you have a guaranteed winner. The tide goes out for miles at Birch Bay, leaving long stretches of sandy beach littered with interesting shells, pebbles, crabs, starfish and tide pools. Select the right spot and the only company you'll have are bald eagles, seagulls and the statuesque herons. For more information. call Washington State Parks at 360-902-8844 or visit www.parks.wa.gov.
Bellingham Farmers Market
The cacophony of sound, color and aroma at the Bellingham Farmers Market is a great place to start your weekend. This wonderfully social environment is full of farmers selling corpulent fresh fruits and veggies, musicians strumming guitars, delicious samples, friendly faces and eye candy aplenty. Even if you're not in the mood to shop, the market is a beautiful place to soak in the warmth and vibrancy of Whatcom County and to appreciate the artistry and green fingers of the entrepreneurs and farmers who display their wares each Saturday. For more information, visit the market online at http://www.bellinghamfarmers.org/.
Bloedel Donovan Park
In the mood for a swim on a hot day? Lake Whatcom's waters will surely cool you down, and the grassy banks at the Bloedel Donovan Park are an excellent place for a picnic, a game of Frisbee and some good old fashioned downtime. Bring a large mat to lay on the grass when you arrive, as the Canadian geese love this park too, and often leave little 'gifts' behind. And stop on your way there or back for a sugary treat on Electric Ave at Lafeen's Donut, Ice Cream and Espresso, a much loved Bellingham tradition. For more information about Bloedel Donovan Park, visit www.cob.org.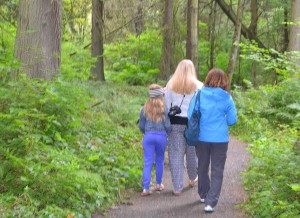 Hike in the Arboretum
With its forested trails covering six miles on a 175-acre preserve, the Sehome Hill Arboretum is one of the city's hidden gems. Pick any one of them and you're likely to see fossils of ferns and alders, bedrock and sandstone boulders, and towering maples. At the hill's summit, the view of Bellingham Bay is a reward in itself. Visit www.wwu.edu/share for more info.
Cornwall Spray Park
Another great place for kids to cool off is at Cornwall Park in Bellingham, where a spray park open 1:00 p.m. to 7:00 p.m. daily (June through September) can provide hours of fun. Just a short walk from the spray park, more fun awaits at the shallow pools and small waterfalls of the creek. Be sure to bring water shoes, as the rocks tend to be slippery with moss. www.cob.org.
Lunch at Taylor Shellfish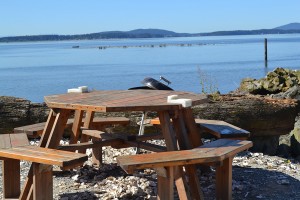 The sun-soaked picnic tables overlooking the tidal flats at Taylor Shellfish's Farm Store are a perfect place for lunch. Shuck your own oysters, indulge in some smoked salmon or cook a Dungeness crab. Whatever you choose at the farm store, you'll have the world's best scenery at your fingertips, with the tide lapping at the beach nearby and the Chuckanut Mountains a mass of lush, steep greenery behind you. www.taylorshellfish.com.
Raspberry Heaven
You've never tasted raspberries like those grown on Lynden farms, where fragrant rows filled with pink fruit are a dreamy place to spend an afternoon. In July, the raspberries are ready for picking and several farms open their doors so families can pick and purchase their own ripe fruit for pies, jams and more. The sweet fruit makes for a delicious sundae. To try one, head to Lynden's Northwest Raspberry Festival July 15–16 2016. www.lynden.org.
Blaine Harbor Festival
Drayton Harbor Days is an annual maritime festival held on the first weekend in August in Blaine that includes tours of tall ships, boat displays, music, arts and crafts. Watch the George Raft Race, a fun spectacle where folks compete as they row across the harbor in homemade rafts. And don't miss an opportunity to ride the Plover pedestrian ferry across the bay. A historic vessel built in 1944, it moves between the City of Blaine and Semiahmoo Resort in the summer months. www.draytonharbormaritime.org.
Million Smiles Playground
This one-of-a-kind playground in Lynden's City Park (8460 Depot Road) is full of innovative climbing equipment, including a 35-foot treehouse, a rock climbing wall and a tire tunnel. There's a 'tot lot' for the 2- to 5-year-old crowd, and the shallow Fishtrap Creek, which burbles alongside the park, is a source of endless fascination for fish and tadpole hunters and those just looking to cool off. Stop for an apres-play treat at Edaleen Dairy (9593 Guide Meridian Road), where a kid cone will set you back less than $1.50 but will score you a day's worth of smiles.
Homesteading History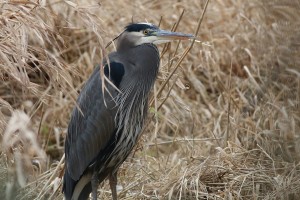 On the banks of the Nooksack River a giant-size red and white barn built in 1913 anchors the historic farm setting at Hovander Homestead Park, alongside the original farmhouse built by Swedish homesteader Hakan Hovander in 1903. The park features 720 acres, including the original 60-acre Hovander Homestead. Kids love seeing the many farm animals, climbing on old-fashioned tractors, and running through acres of grass. Adults also enjoy viewing the blacksmith shop, antique farm equipment and historic structures. Picnic tables and a children's play structure are available. Follow a pedestrian trail a quarter-mile to Tennant Lake. Hours: 8:00 a.m. to dusk. www.co.whatcom.wa.us/parks/hovander/hovander.jsp.