When:
05/26/2023 @ 12:45 pm – 1:45 pm
2023-05-26T12:45:00-07:00
2023-05-26T13:45:00-07:00
Where:
Lynden Community/Senior Center
401 Grover St.
Contact:
Suzan Brawnlyn
360-354-2921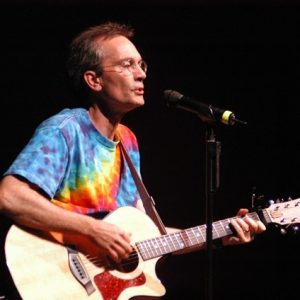 Scrub Hubner (aka: the Human Jukebox) has been playing the guitar and singing since grade school. Whether it was "Sink the Bismarck" at a Central Grade School assembly or the Beach Boys "409" for the Ferndale PTA, Scrub loved to perform the songs he learned from the 45's he and his brother bought. Cruise on in Friday, May 26th with some requests, we will commemorate Memorial Day as well as setting up for some summer music from the good old days. Come join your us at Lynden Community/Senior Center at 401 Grover St, or call (360) 354-2921 or email info@lyndencommunitycenter.org for more information.