When:
2023-03-03T00:00:00-08:00
2023-03-04T00:00:00-08:00
Where:
Allied Arts gallery
1418 Cornwall Ave
Contact:
Xandra Blackburn
3606768548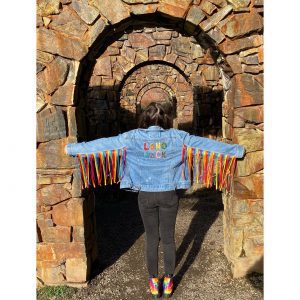 Allied Arts Whatcom READS Challenge
March 3-April 1, 2023
Gallery Hours: Tuesday-Saturday, 11:00am-4:00pm
Opening Reception: Friday, March 3, 6pm – 9pm
1418 Cornwall Ave, Bellingham, WA 98225
Allied Arts of Whatcom County hosts the annual Whatcom READS Art Challenge, a partnership with the
Bellingham and Whatcom Libraries' Whatcom READS program. Local artists were tasked with reading
this year's chosen book, The Cold Millions by Jess Walter. Artists are then invited to create works inspired
by their reading of the book. Also featured in the gallery are works by Kiki Cardarelli, Harmoney
Devauney, Lyz Stamen, Jessica Silver, and Rupert Ayton.
Kiki Cardarelli is a photographer, using Black and White film and traditional darkroom techniques to print her
images. In addition, she uses translucent oil paints to hand color the images. This technique gives the
photographs a soft and realistic feeling that looks "nothing like" color photography, as it leaves the eye room to
imagine a new reality.
Harmoney Devaney is an 18-year-old indigenous youth activist, member of the Whatcom Focused Youth
Movement (WFYM), and currently sits on the board for WHRTF.
Lyz Stamen's work in this series "Woman Music" showcases a variety of performers in their element- on
stage. The vibrancy of color reflects each musician's style, and strong strokes depict their individual
emotions
Rupert Ayton displays an oil on canvas series that is inspired by an underlying social commentary,
exploring America's past affair with motorized vehicles, the good and the bad, revisiting their aesthetic
and social attraction.
Jessica Silver hopes to introduce you to the same sculpture or piece of jewelry she sees when she looks
at each unique stone.
Allied Arts is a non-profit gallery, proceeds from all sales go towards supporting the arts in our community.
For more information visit www.alliedarts.org or contact Xandra Blackburn at 360-676-8548 x102 or
xandra@alliedarts.org.