Working with children has been a constant in Pam Fredback's life. After a conversation with the ceramics director at the Jansen Art Center and a little kismet, Fredback accepted a new role as Youth Creative Teacher, a perfect title for Fredback and her strong skills as an art instructor.
"Before the pandemic, I came up to Jansen Art Center to ask about firing some items and while I was here, I got to talking to the ceramics director," says Fredback. "By the end of the conversation, he hired me. I had previously taught at Moshier Art Center in Burien for about 20 years with kids. I love kids. It's just my passion for kids to be able to create and grow in their art form."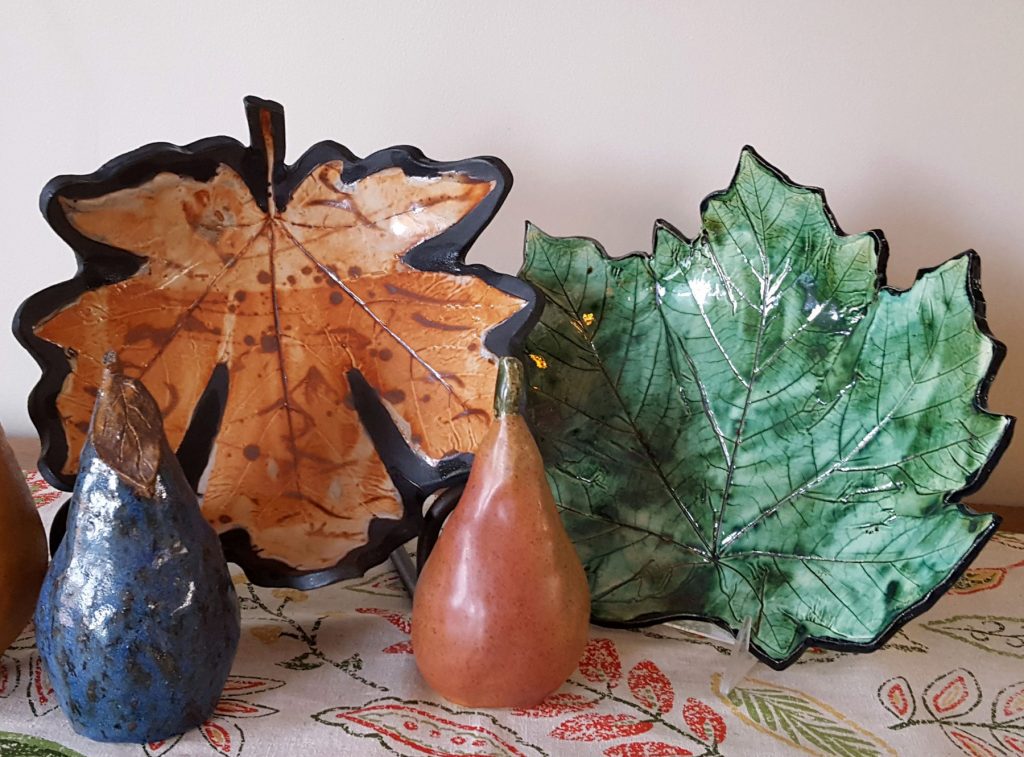 Fredback speaks with cheerful calm, the same centered energy she brings to her classes. "I think art is important for growth; to be able to move your mind so that it's creating and so you're always thinking of different ideas or having challenges," Fredback says. "I just love to encourage my students."
Fredback's Impact
"Pam is not just a teacher but an encourager," says Ceramics Program Director Wil James. "Pam is truthful in embracing a child's passion to express a voice that some people, young and old, can be afraid to express. The amount of preparation, dedication, and thoughtfulness Pam puts behind a program showcases her passion for learning."
James loves to load students' work into kilns and see the originality and skills they develop in Fredback's programs. "Not only is The J lucky to have her," he says, "but the arts are lucky to have someone who is educating, embracing, and encouraging the next generation."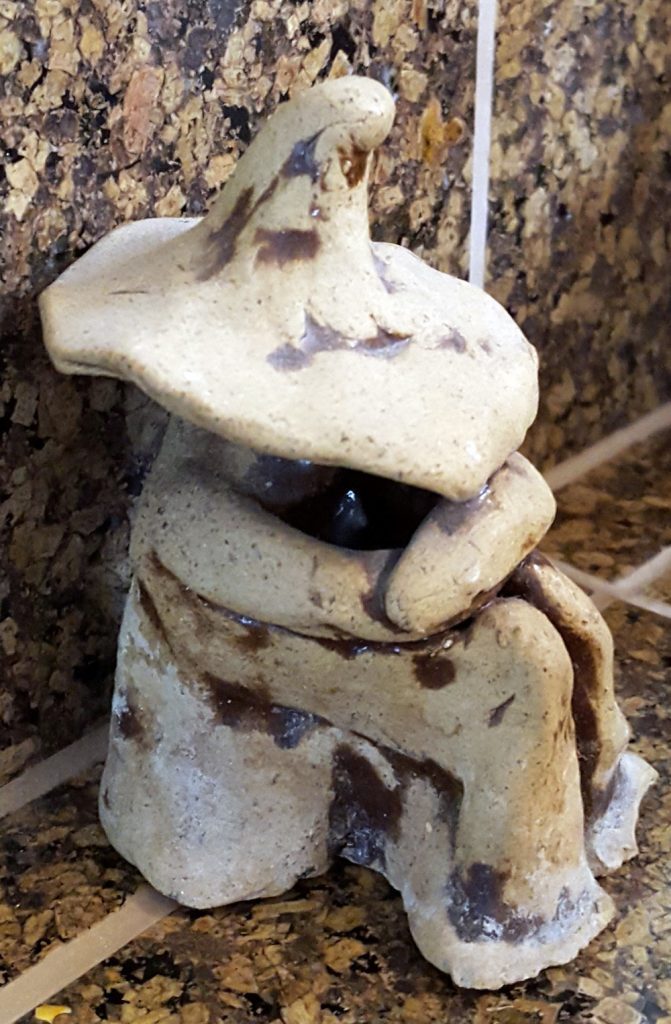 Fredback's Classes
Alongside Creative Clay, an ongoing seven-week-long children's course, Fredback also teaches shorter courses during spring break, Christmastime, and in the summer.
Her spring break class this year, Let's Create Our Own Dishes, runs April 4–7. Young artists can also choose between a 4-day Morning Sampler Camp to try something different each day, or the Afternoon All-Out, focusing on one art form all week. Learn more and register here.
"In the summertime, I'll teach a class that's just for kids to come into the J and explore art where they can try different things or they can do one thing they like," says Fredback. "For spring break, I'm doing the afternoon session for kids [ages] 8 to12, and I'm planning on them making a plate, bowl, and cup so they have their own dinnerware set."
Generally, Fredback teaches children in the 8 to 12 age range, but she is considering adding more advanced classes for students she's already worked with, where they'll have the opportunity to continue growing in their own artistic journey.
Why Ceramics
"First of all, I am very kinesthetic," Fredback says. "I loved mudpies as a kid, and I guess it just it stuck."
Fredback has been working with clay since the 1970s. Her favorite aspect of the art form is building. "I threw on the wheel for about 20 years and I just got tired of it," she says. "Now I focus on hand building. I love glazing, too."
As for working with kids in her preferred medium, Fredback is more than delighted to share her artistry and natural talent for teaching. "One of the things that I really, really enjoy about it is that kids don't play games," says Fredback. "What you see is what you get, for the most part. I love their authenticity. Kids also keep me current. Our youngest granddaughter is 11, so I know when kids are creating, they just talk about so many things — I love it."
New for the Ceramics Department
Working with two electric kilns and one gas kiln, the ceramics department now has a Studio B after moving into the old jewelry studio. "It's really great because my kids can be in there and we have the slab roller in there, as well," Fredback says. "I don't have to leave the classroom."
A Legacy of Love
Fredback lauds the ability for ceramics to provide a healthy and accessible outlet for every child she instructs.
"I had a young student who was on the autism spectrum. When he would come into the studio, his parent or parents would come in because he was so brilliant [that] if it wasn't perfect the way he imagined, then he could get upset. But they were right there to calm him down," says Fredback. "I had him in class for two years and he was so proud of his creations. His mom told me it also helped him in school."
Pam's co-workers admire her natural ability to instruct and her talent for ceramic artistry. Executive Director Vin Quenneville details how Fredback has enhanced the Jansen Art Center's children's programs. "Pam has brought her enthusiasm and experience to our children's ceramics classes," he says. Her programming leadership allowed us to launch ongoing children's classes where participants take the skills they learned during one session and expand on them into the next."
Ceramic Studio Host Theresa Golden loves the effect of Fredback's infectious positivity on everyone at the Jansen Art Center. "She is such a joy to be around, and she is creative, fun, and cheerful," says Golden. "She is so patient and instructive with the children, but best of all, she really supports her students' ideas and vision for their projects. She is also extremely creative herself, and I enjoy seeing what hand-built projects she is coming up with."
It's easy to see why Fredback is so loved, and why her classes are so popular throughout the community. Check out one of her upcoming ceramics classes this spring break, April 4–7. Learn more at jansenartcenter.org.