Putting effort into something when the results are unknown can be challenging. The necessity to work, day in and day out, not knowing if it will all pay off, prevents many people from even starting, let alone ever reaching their goals. This uncertainty never deterred Ethan Larson. Now in his senior year of high school at Mount Baker, Larson knows his hard work has paid off — but also that it is just beginning. He has accepted a football scholarship and will attend the University of Montana Western in the fall.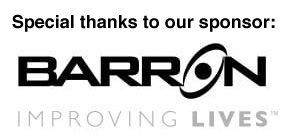 Larson grew up playing football, basketball, and baseball, where his long, lean frame had him running fast and jumping high at an early age. As he grew, Larson began taking baseball more seriously with the thought that he may want to play it in college. Still, he continued to play the other sports, and his passion and goals began to shift.
"I just fell in love a little deeper with football than I did with baseball," he says. After making the varsity roster for football as a freshman, he started thinking about playing football after high school. "Then COVID hit, and I decided that was the perfect time to try and work out more because I had as much time as I needed. I gained weight, got stronger, and ended up starting my sophomore year."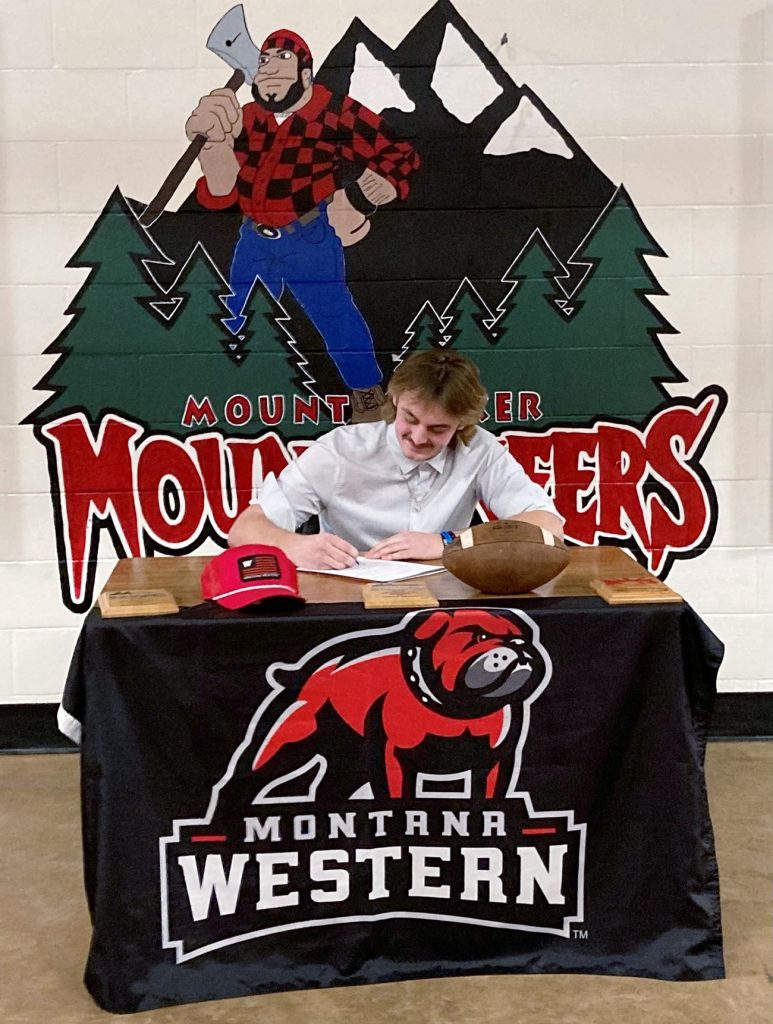 While Larson put in the physical work, his achievement has been a family effort. "My parents brought me to everything. They spent summers running me around to camps and workouts and always bringing me to practice when I was little," Larson says. "They were investing in me even though it might not have been worth it — but they still invested, believing something would come out of it. Getting to this point has made them proud because it's turning out to be what we all wanted it to be."
The summer camps Larson attended drove the decision to attend Montana Western. He explored all his options and discussed it with his parents before deciding where to go. While the 100-degree temperature swings between the start and end of the season will be extreme, and playing football at nearly a mile high will pose challenges, Larson felt the relationship he'd built with the coaching staff would make it the correct fit for him. At Montana Western, he'll line up on the defensive side of the ball, potentially playing both inside and outside on the line, as he did in high school.
While Larson is a little nervous about leaving his family and friends to move to Dillon, Montana, this summer, he's excited to meet new people and live in a different setting. He doesn't know who his roommate will be in the dorms but does know a few people from camps who will be on the team.
He's also excited to create new memories on the football field. To date, his highlight was this past season, when he and his teammates took themselves to the state championship game. In a season that started slow, they persevered when they needed to by winning a big game against Lynden Christian, and then winning a playoff against Nooksack to keep their season alive.
It's taken a lot of hard work for Larson to achieve his success, but he feels the most important thing has been his approach to leadership. On the field, in the locker room, and at his school, Larson leads by example through his approach and how he treats people. As ASB president, he understands his role for the entire school. As a senior, he understands that his actions impact his teams.
"No matter what I'm doing, I'm always trying to lead the group or trying to teach people. I show the other guys how to do things or give advice to the younger guys because when I was an underclassman, I had upperclassmen helping me," he says. "There are two types of guys in the locker room: ones that settle and ones that want to see success. I knew when I got to that point I just wanted to give back to the younger guys and even guys my age. I wanted to help them because no matter what, I just want to make everyone a little bit better."
Larson will carry this attitude and approach to his future football endeavors and beyond. While he has no plans to play football after college, he wouldn't shy away from the opportunity, should it arise. He does know that after college he wants to stay involved in athletics. He plans on majoring in kinesiology and minoring in coaching with an eye on becoming a sports trainer.
Larson is expected to be on the practice field August 1st at the University of Montana Western, where he will begin his next journey in football and life.