To hear him tell it, Ron Leatherbarrow's career-long association with poetry came about somewhat randomly.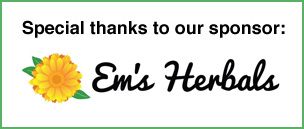 In his second year of college at the University at Buffalo, Leatherbarrow's planned route of study was math and engineering, buoyed by high school aptitude tests suggesting the latter was a good career choice.
But he'd also been a decent English student in high school, and so for reasons the 78-year-old said he still can't fully explain, he took an elective course on great poets. He received As in the class and — feeling unhappy with his progress in calculus — switched his majors to English and American Civilization.
Today, Leatherbarrow is nearly seven years retired from his last career move — seven years as Vice President of Instruction and Intro to Poetry instructor at Whatcom Community College (WCC). But he has maintained a sharp mind for discussing and consuming poetry as a host of "Poetry Club Talks," a podcast formed by a local poetry discussion group.
"I never dreamt that I would end up with a career in the classroom," Leatherbarrow says of an academic life spanning five decades. "And then to teach language, where I believe I have real gifts in poetry, it doesn't get better than that."
Learning to Learn
Leatherbarrow grew up in Buffalo, New York, and had little intention of going to college. But in May of his senior year of high school, he won a full-ride scholarship to the state school of his choice.
Even after Leatherbarrow changed his majors while obtaining a bachelor's degree, teaching still wasn't on his radar. He was, after all, afraid of public speaking. Entering grad school at the same university, Leatherbarrow was given an English teaching assistantship.
"Four weeks into the course, I knew what I wanted to do with my life," he says. "I was so shy that I honestly think one of the most heroic acts of my life was walking into my first classroom."
It was here when Leatherbarrow first taught poetry, a subject he didn't initially have strong personal interest in. But in teaching it, he came to understand it well.
After grad school, Leatherbarrow received a PhD in English Language and Literature from the University of Maryland; one of his rewards for studying for comprehensive exams, he says, was reading William Butler Yeats with a beer before bed.
In the ensuing decades, he spent time at seven colleges and universities, serving both as an administrator and an instructor of various English classes.
"Over the years, I've always thought that an instructional administrator should teach," Leatherbarrow says. "One, because teaching looks easy if you're not doing it, and secondly, I believe you gain a certain level of credibility with the faculty and with the students. They can't say to you, 'You don't understand because you're not in the classroom.' For me, it has always been a way to know a college."
Over the years, Leatherbarrow says he had several powerful experiences that shaped his views on being an educator.
One came at Maryland's Anne Arundel Community College, where a colleague told him teaching art was founded on engaging a student's natural ability.
"I thought, 'There are people coming into my classroom who've been using language 18 years, many of them, and how do I learn to build on natural ability?' There are ways to do that if you're focused on it," he says.
Leatherbarrow developed techniques allowing students to learn poetry at their own pace, becoming familiar with it as another language where meaning can be relative.
Another time, Leatherbarrow was asked to place a student who could not see, hear, or speak into the proper English class. The two met and communicated via a friend signing into the man's hand, and the man responding via a device that typed out short messages.
"It just blew me away," Leatherbarrow says of the man's desire to learn despite incredible disability. The man was placed in a sign language as a second language course, and Leatherbarrow said he received multiple letters from students saying the class was the most powerful learning experience of their lives.
Another Stanza
Leatherbarrow moved from Minnesota to Washington in 1997, spending a decade at Bellevue College before moving to Bellingham and WCC in 2008. He always enjoyed teaching courses solely focused on poetry, as opposed to those in which it was a brief consideration, he says, as it brought out those most interested in the subject.
One of those students was Shannon Laws, a local poet who came to know Leatherbarrow in 2014 while taking his introductory poetry class. After Laws finished the course, she emailed Leatherbarrow asking if he wanted to continue discussing poetry in a coffee shop setting. On Halloween 2015, the two — along with three others, including Linda Lambert, former WCC head librarian — met at a café. They've been meeting almost every month since.
The fledging discussion group grew to between eight and 10 people, and Laws became the meeting facilitator. When the COVID-19 pandemic forced the group to Zoom, some but not all were interested in virtual meetings.
Towards the end of 2020, WCC Associate Director Michael Singletary suggested recording their discussions and posting them as a podcast. Just over a year later, the group now has about 35 one-hour episodes of "Poetry Club Talks" available to stream online. Last summer, the podcast had Washington State Poet Laureate Rena Priest as a guest, and a discussion of Margaret Atwood's book of poetry, "Dearly," was personally liked by the author on Twitter.
As an experienced educator of poetry, Leatherbarrow is a natural fit for being among the group's rotating hosts.After a long, successful career in higher education, the retired instructor and administrator is a natural fit to help host the local "Poetry Club Talks" podcast
"He opens up the lines of poetry, offering enticing theories to the often eclectic and mysterious word choices made by the poets," says Laws. "His charm and zinger sense of humor brings sophistication to the conversation that's hard to find elsewhere."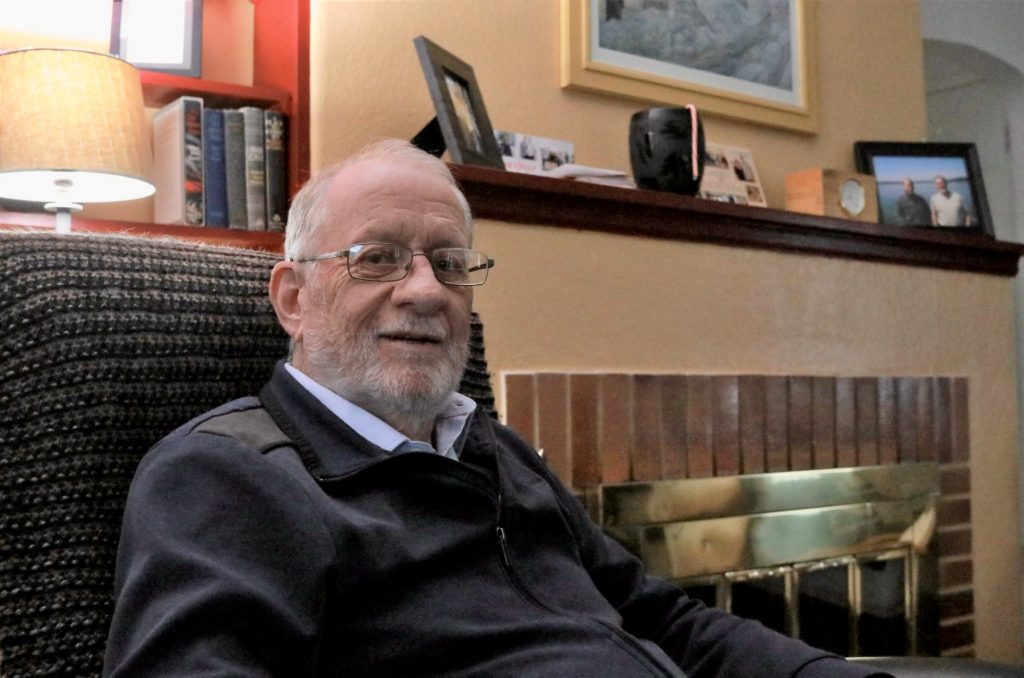 Long-focused on mostly doing writing related to college administrative duties, Leatherbarrow says he's finally regained his poetic writing voice, now having time in retirement to sit with his poems until they are complete. He also enjoys reading poetry several hours a week; favorites include Yeats, Robert Frost, Seamus Heaney, A.E. Housman, and Emily Dickinson, plus contemporary poets Jane Keyon, Nikki Giovanni, and Billy Collins. His very favorite poet is Linda Pastan, a former poet laureate of Maryland.
Looking back on his half-century in higher education, Leatherbarrow says he is incredibly content with the way things turned out. Not bad for what started as a random elective.
"For me, there were rewards in teaching poetry," he says. "I'm one of those people who can look back on their life and feel that I was fortunate enough to select a career that used my gifts. There's great satisfaction in that."