While many newer churches provide plenty of room and modern convenience for today's worshippers, they often lack the reverence of ornate religious architecture seen in many older churches.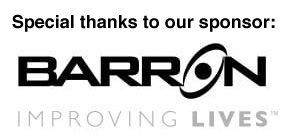 In Bellingham, many of these old churches still stand. Some continue their roles as religious institutions, while others have been adapted to more secular use.
Garden Street United Methodist Church – 1326 N. Garden Street
The church now known as Garden Street United Methodist resulted from the merger of two episcopal churches—Trinity Methodist and First Methodist.
First Methodist began in 1883, holding its first service in a one-room schoolhouse along Maple Street. At just 14-feet-by-22-feet in size, the building held seven people for the sermon, delivered by Sehome Hotel operator and Reverend B.A. Hill.
A year later, First Methodist purchased property at Clinton and I Streets, constructing an actual church. Trinity Methodist formed in 1890, building its first structure at the location of the current one.
By 1909, Earl Noftzger was Trinity's pastor. His dynamic style and youth increased membership, and it wasn't long before expansion was needed. That November, plans by architect Alpheus Dudley were approved for a new brick and stone structure.
In March 1910, the prior church was demolished and construction began. For several weeks, worshippers met at the Central Hotel, then migrated to a barn-like tabernacle at the corner of Holly and Garden Streets. The Trinity Methodist cornerstone, laid in October 1910, is still easily viewable today.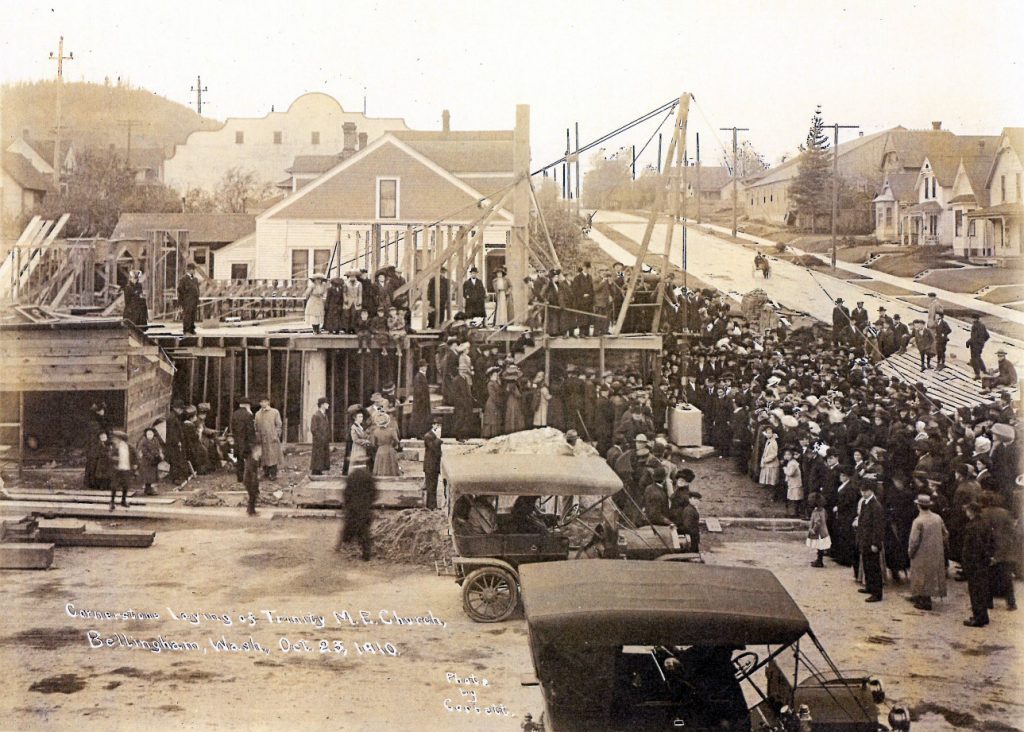 The structure was dedicated in June 1912, but its budget hit $75,000 (about $2.1 million today). Because the church took a strong stance on prohibition, some pro-saloon businesses pulled their construction pledges, leaving Trinity $15,000 in debt (about $425,000 today).
A merger was floated, but First Methodist didn't want to share Trinity's debt. However, in 1917, Trinity found itself without a minister, and First Methodist faced an unsustainable financial future. The timing was right, and Garden Street Methodist was born. The old First Methodist church was sold and its sale put towards debt.
In 1932, the church finally became debt-free, and its mortgage papers were ceremonially burned. Repairs to the church auditorium were made in the mid-1930s, and they were needed: at one point, a large chunk of plaster broke off from the ceiling, barely missing the minister below.
The 1940s improvements included an enlarged fellowship hall, remodeled kitchen, and new communion table. In the mid-1950s, the church's pastor was giving a sermon in which he told parishioners they needn't fear hellfire. About that time, a motor burned out in the ventilation room, creating a smelly cloud of smoke; the pastor assured his flock it wasn't a planned effect.
By 1964, membership exceeded 1,200, having absorbed Eureka Methodist in 1962. Thought was given to selling the building and moving, but its location was still ideal. Instead, two homes were bought and cleared for an educational wing next door; it was completed by 1970.
By 1983, the church was enjoying financial prosperity following several 1970s bequests and donations, and renovation work again commenced. Interior redecoration, an enlarged choir loft, and a new stairway between the street and basement were among the upgrades.
The church remained at Garden Street until November 2021, when the property was put up for sale. The congregation again moved temporarily to a hotel—this time, Lakeway Drive's Four Points Sheraton, where they meet each Sunday at 10 a.m. They also livestream services on YouTube.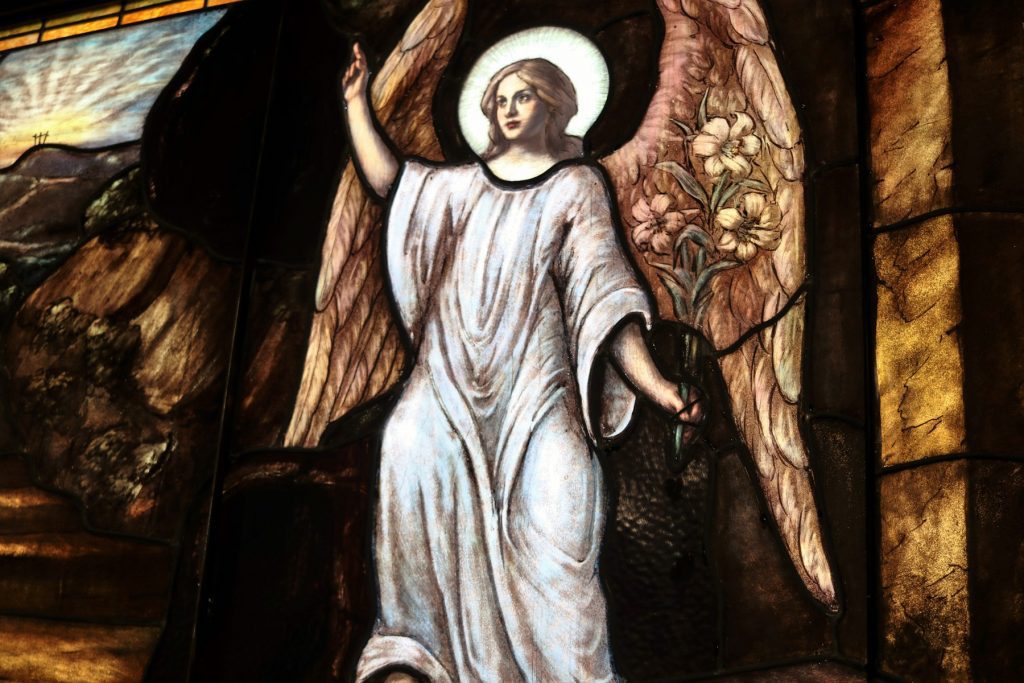 Richard Drath, Chairman of the church's board of trustees, says they're still working on finding a longer-term worship space. In the meantime, the historic building will be taken over by a tenant agreeing to use the existing building, ensuring its handmade stained glass windows and many other flourishes remain.
First Presbyterian Church – 519 E. Maple Street
The building located at the corner of High and Maple Streets was built for congregants of the Church of New Whatcom, founded in June 1884 by Scottish preacher Beveridge Knox McElmon.
The church held services in a schoolhouse until 1889, when work parties of church members and neighbors built the wooden church at a cost of $3,000 (roughly $90,000 today). It featured Queen Anne style architecture, with Gothic windows and a bell tower with a pyramid-shaped steeple.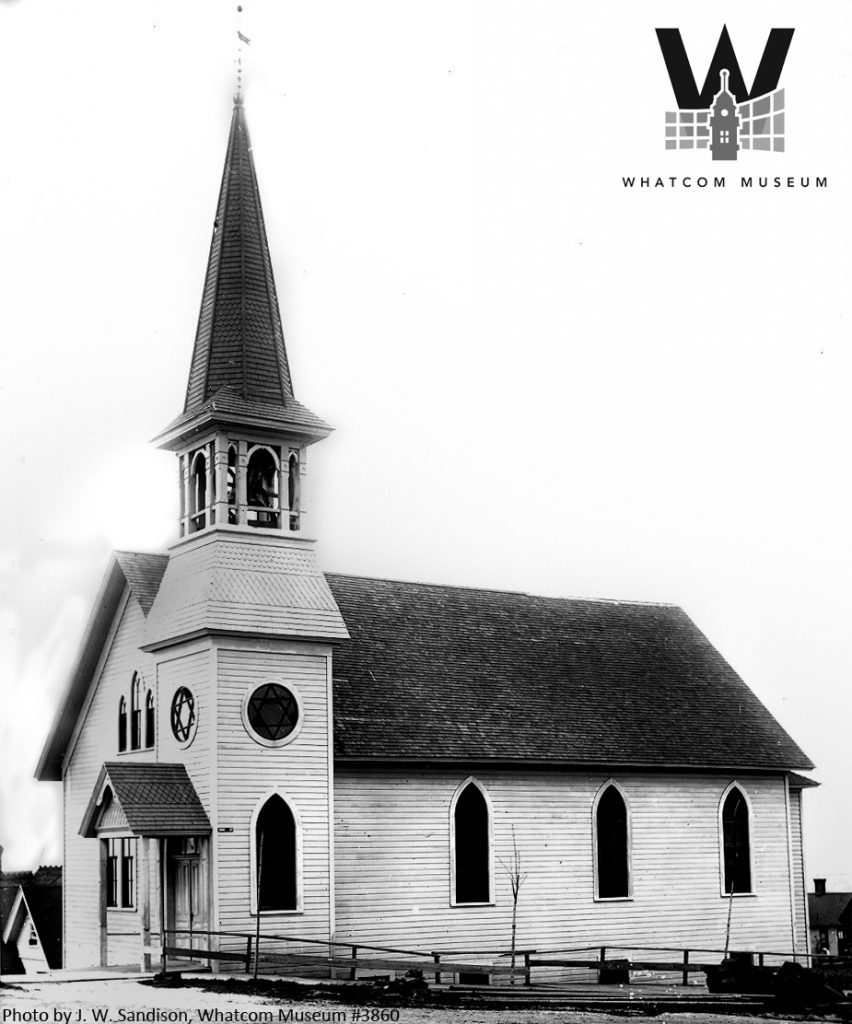 For a congregation of less than 20 members, it was huge. Dedicated on November 10, 1889—one day before Washington became a state—the church was rocked by controversy in 1891 when member Annie Llewellyn was accused of "laxness" of religious duties, selling whiskey and operating her store on Sundays. She publicly repented for her sins, but her daughter Lizzie would not, and was subsequently excommunicated.
In 1896, W.A. Mackey had assumed ministerial duties, building a manse (residence for a minister) onto the church. In 1899, the church added seating and several gas jets for better lighting, and expanded the basement for Sunday School purposes.
Expenses of the era were minimal, but so were budgets. The church's janitor was paid no more than $5 a month (about $165 today); unsurprisingly, the position was often vacant. In 1906, the church acquired a pipe organ from a company in Vermont. Despite a 25 % discount, the instrument cost more than the church's entire annual budget. Donations of more than $3,000, however, completely covered costs.
In 1908, First Presbyterian added electric lighting and boasted a congregation of more than 200 active members, plus over 300 Sunday School attendees. But they were out of room.
Faced with expanding the current church structure or knocking it down for a larger-capacity temporary tabernacle while a new location was sought, the church decided against both options. In 1910, they acquired a vacant lot along North Garden Street, just a block away, and remained in the Maple Street location until early 1911, when their new church basement was completed enough to move in.
The church bell, as well as the organ, were carefully removed and installed in the new church, and the old building was sold for $2,500 to a Lutheran congregation. The structure underwent some kind of renovation in 1928, according to property tax records, and its exterior has remained largely unaltered since.
By the 1970s, the former church was hosting a martial arts school. Although long gone, the side of the building still features most—but not all—of the school's lettering, and reads as a "School of Elf Defense."
In recent years, the building was the site of Bellingham's Alternative Library. Currently, it is used as a performance and events venue, known by the name it acquired in the''70s: Karate Church.
First Presbyterian Church – 1031 N. Garden Street
Designed by architect Alpheus Dudley, the current home of Bellingham's First Presbyterian Church (FPC) was constructed between 1910 and 1912, at a cost of $67,000 (about $1.8 million today).
The 1910 Bellingham appearance of popular evangelist Billy Sunday (who held revival meetings at the current location of the downtown Rite-Aid on Cornwall Avenue) helped provide additional enthusiasm for the new church, and many congregants donated time and money to craft its Cherrywood pews and stained glass windows.
The window at the front of the building—depicting a Holman Hunt painting of Christ knocking on a handle-less door—was a memorial to Reverend James Thompson, the pastor of Fairhaven's Presbyterian Church. Thompson was one of 96 people killed in the March 1910 Stevens Pass avalanche, to this day the deadliest avalanche in United States history.
The church was officially dedicated on the afternoon of March 3, 1912. An estimated 650 people attended the first evening service. FPC's support of reform issues sometimes upset community members; during one Sunday evening service, a man fired two rounds of birdshot through the Thompson memorial window, allegedly upset over the church's support of alcohol prohibition.
From September 1918 to January 1919, the church was one of many forced closed due to the Spanish Flu pandemic. During the Great Depression of the 1930s, FPC remained financially stable, and in the midst of World War II, in 1944, some 44 members served their country. One of them, Laurence Klein, was killed during the Normandy beach landings of D-Day.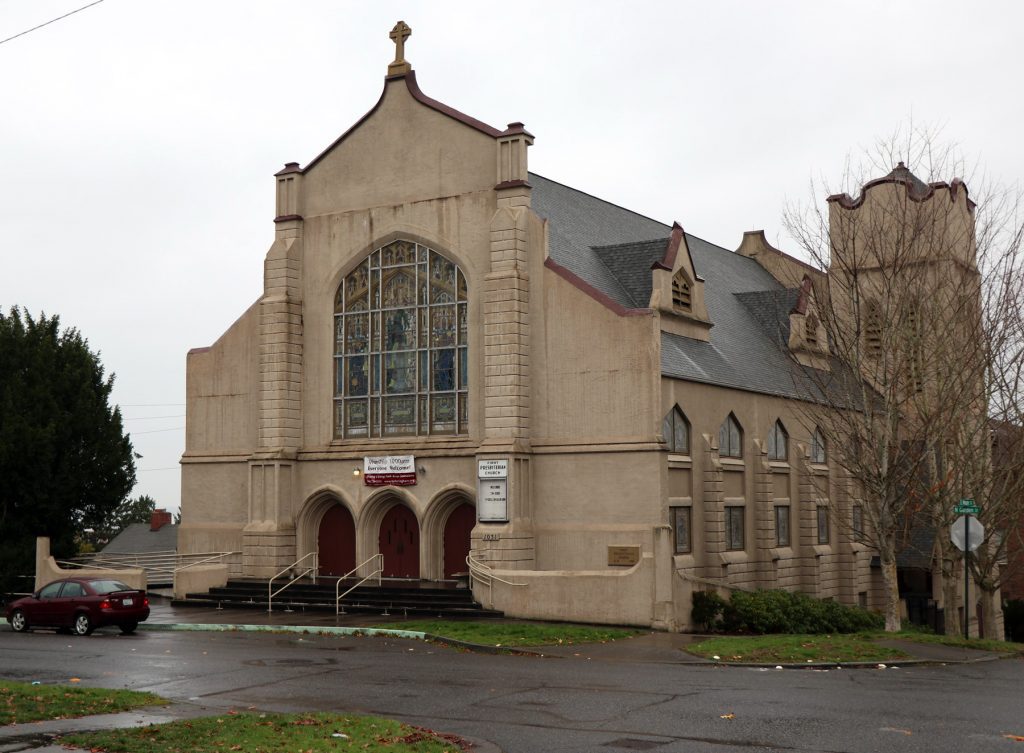 In 1946, the church's production of Handel's "Messiah" likely set the building's all-time attendance record. An exact headcount wasn't established, but the pastor that night estimated 800 to 900 people in a space meant for 650.
As the building aged, maintenance woes occurred. Right before the 1950 Easter Sunday service, the pipe organ blower malfunctioned, forcing two church trustees to hand-operate the organ bellows during the service. A new pipe organ was installed in the mid-1960s.
In 1955, renovations included a new roof and fresh coat of paint. A proposed change to make the church exterior pink was roundly rejected in favor of traditional white. Though First Presbyterian saw dwindling attendance numbers by the late 1980s, it made a healthy comeback in the 1990s and into the 21st Century.
In 2003, Reverend Doug Bunnell came to FPC, overseeing subsequent renovations that included a wheelchair-accessible ramp, elevator, larger lobby, and new bathrooms. As of December 2021, FPC hosts in-person services every Sunday at 9:50 a.m.