Submitted by Assistance League of Bellingham
It's Christmas season 2021 and the pandemic's shadow has lifted enough to allow Assistance League of Bellingham to approach nine Whatcom County and Bellingham care centers with good cheer and carefully chosen gifts for those without family or friends. It is a season that provokes a multitude of emotions for people, comforting for some and difficult for others.

For the Care Center Support group of Assistance League of Bellingham, the overwhelming sense is one of caring and hope. And this year in particular, after a struggle of reduced funding due to COVID, we need that caring more than ever.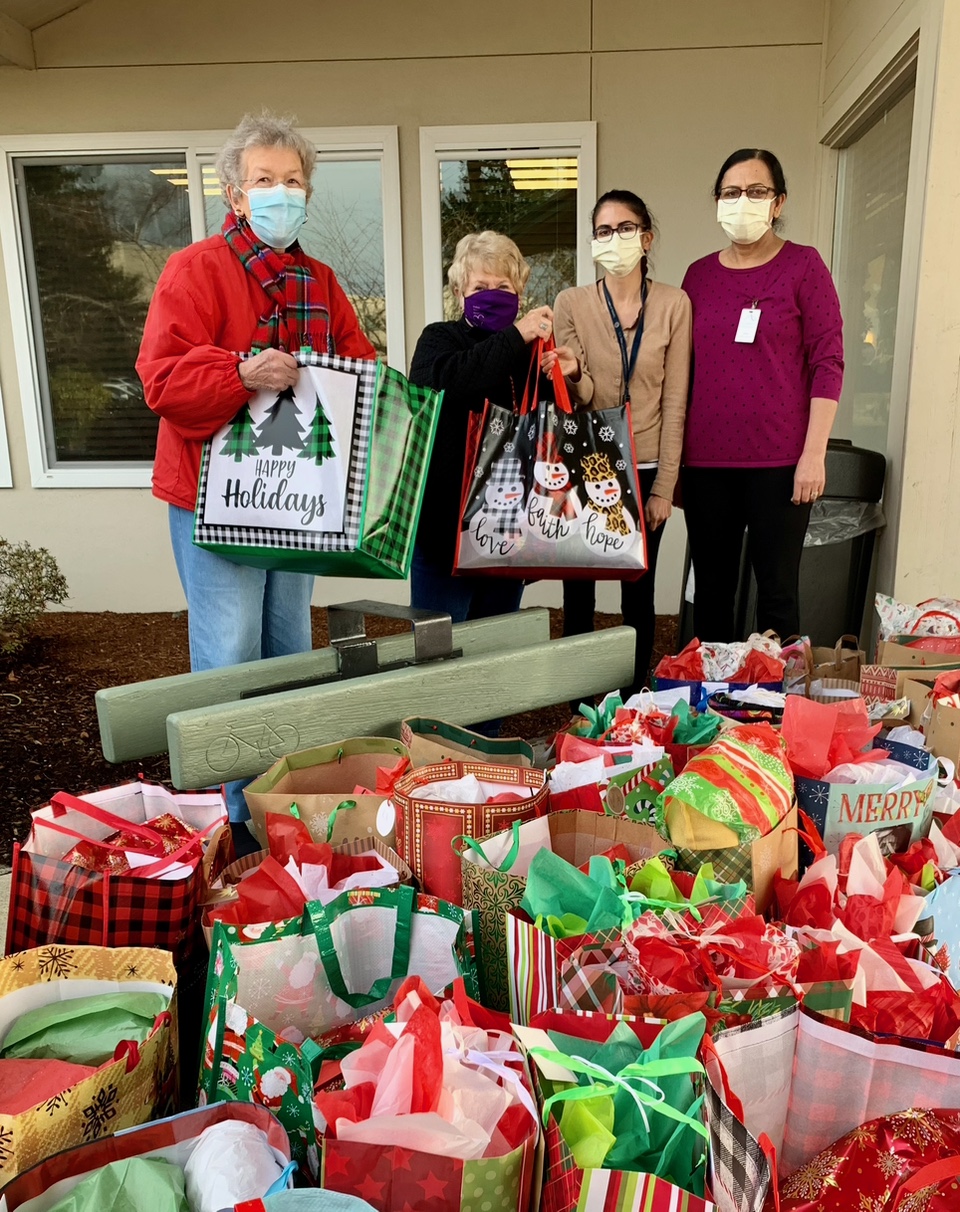 To answer that need, a group of 32 members fulfilled the wishes of 173 residents with their special requests.
One might often wonder what would be your Christmas request if your living circumstance was in a care center without family or friends? We found the resident requests varied from special music and DVDs, sport memorabilia, and room décor, to the necessities of everyday life such as a blanket to warm a body that is constantly cold.
One such necessity that brought a smile was a single request for a new pair of shoes with brown shoelaces; a gift that would bring comfort to tired feet. We could envision him taking off his old worn shoes—setting them aside—and slipping his feet into the shoes of soft leather with brown shoelaces—and feeling absolutely rejuvenated!
To add to their delight, little unique gifts of the holiday season filled the Christmas gift bags.
Again this year, the Pieceables Quilt Guild shared the love in their hearts and talents to make a generous donation of 88 handmade lap quilts to be included in the gift packages.
The photo below illustrates an artful exhibit of the beautiful combination of color, intensity, and scale of the many quilts.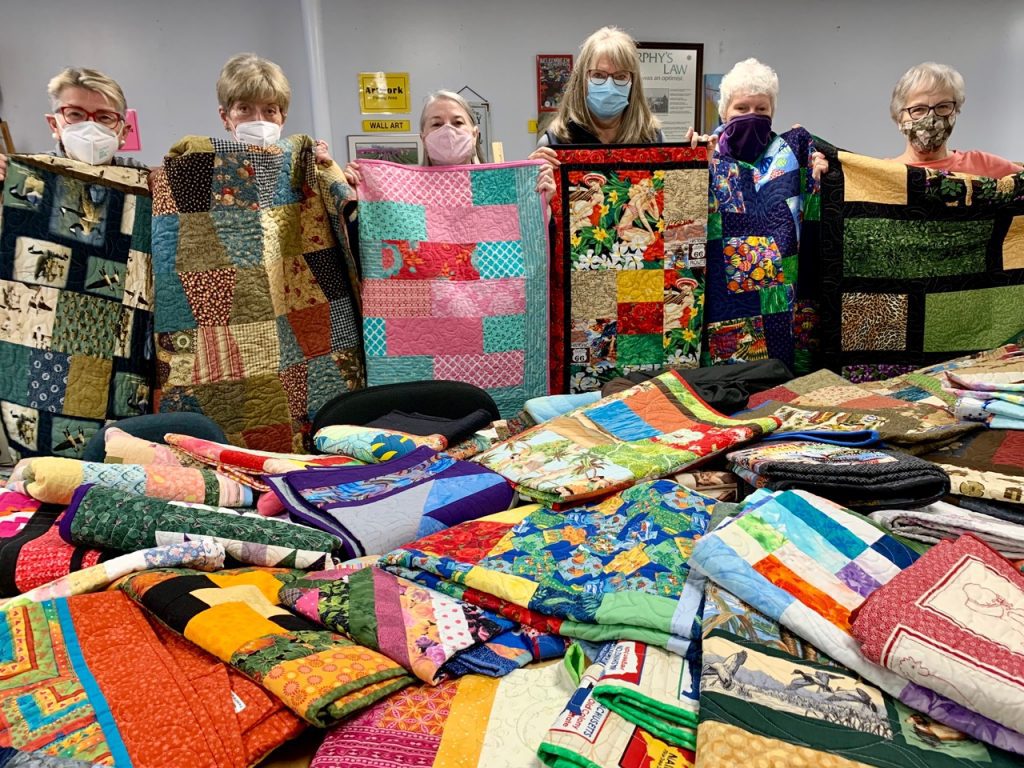 When we spread the beautiful designs of the quilts before us, we discovered they fulfilled the requests of all recipients but two—one of music and one of the Seattle Seahawks. With no hesitation, the quilters promised they would meet the need in time for our Christmas delivery.
We are so grateful—the Pieceables Quilt Guild's generous spirit symbolizes all that is beautiful in this season of Christmas.
In addition to the quilts, Assistance League of Bellingham provided fleece throws upon request. As the recipient wraps the gifted quilt, fleece, or blanket around their body, it is a gift that goes beyond an offering of warmth to one of enduring connection.
To bring a smile to the faces of those who are alone is the message and act of kindness so needed. This is also the timeless message of the members of Bellingham Assistance League that caring for those around us is the true meaning of the season.
Not only during the Christmas season but throughout the year, Bellingham Assistance League brightens the spirits of residents in local care centers with notes and cards and it is those moments of shared happiness that sustains our support.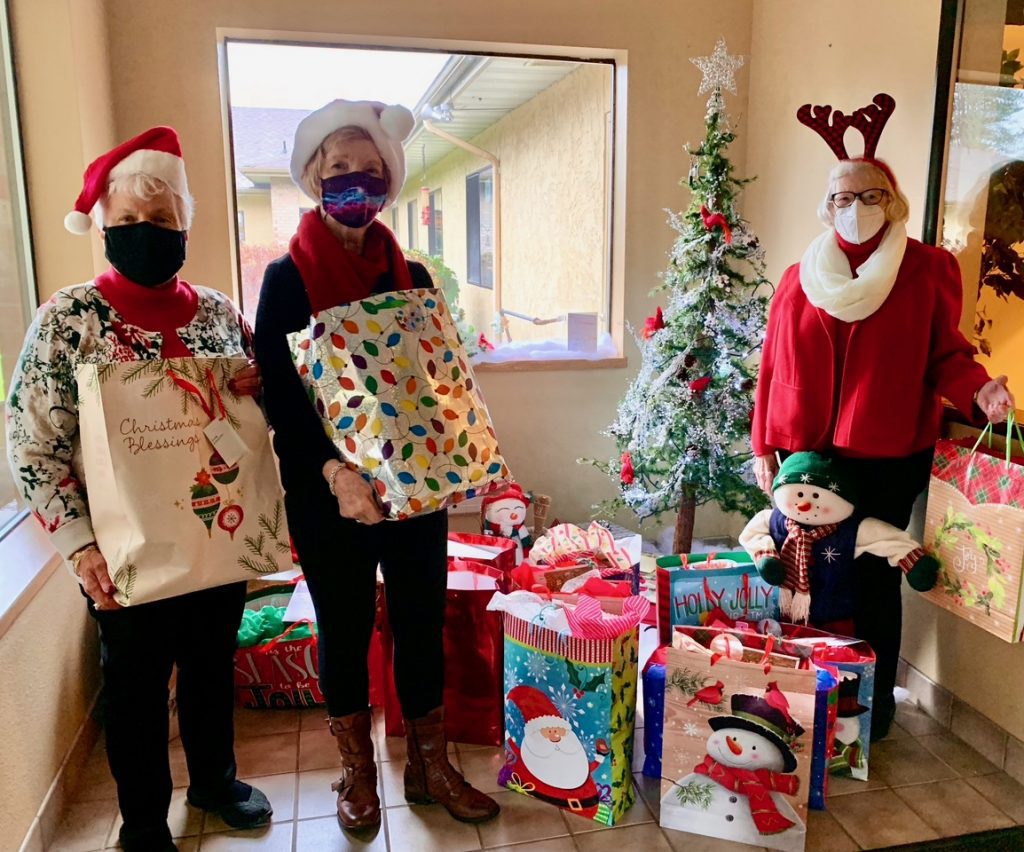 All photos courtesy Assistance League of Bellingham