Trashy Greetings is on mission to clean up the world's oceans and plans to have fun in the process. Greg Dayley, of Ferndale, along with his partner Annie Jenkins of Portland, Maine, have taken a lighthearted approach to the serious problem of trash in our oceans and waterways. Trashy Greetings allows its customers to "trash" someone through a digital greeting card and for every dollar spent to send a card, the business picks up one pound of garbage from the ocean or a local waterway.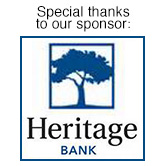 The garbage cleanup is currently done a couple different ways, and they have plans to add methods in the future.
"Right now, it's myself, my cousin, and my kids, and we go out and pick up trash," Dayley says. "Annie goes out for an hour almost every day in Maine. I usually go out for several hours and pick up several hundred pounds every time I go."
Another way they currently pick up trash is by paying a crew in the Philippines to clean up beaches where garbage is a huge problem. In addition to the cleanup, they're also creating jobs that pay twice the minimum wage. To date, they've picked up 32,000 pounds of trash total, which they're proud of—but they hope it's just the beginning.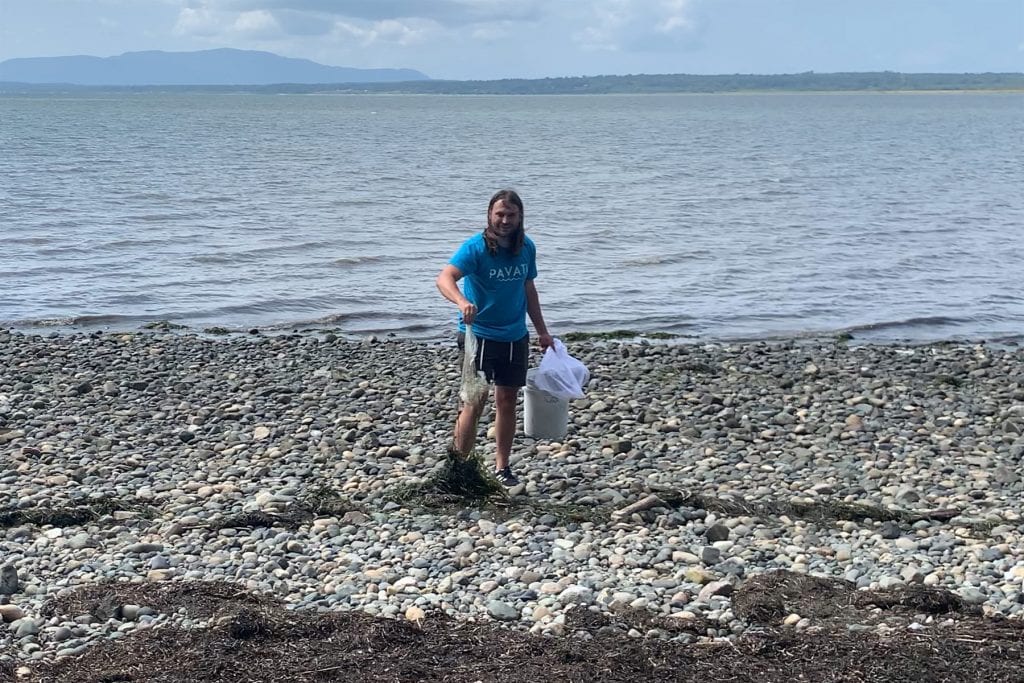 In the future, Trashy Greetings plans to have cleanup events where people can come out for a fun day and help make their local area cleaner. To learn about these upcoming events, you can subscribe to their mailing address or follow them on social media @pavatioceanpickup.
Stock digital cards can be sent that either trash someone dirty, or trash them sweet. Whether giving a little ribbing to the recipient or just sending a nice note, the message can be personalized. All messages are reviewed to ensure they're fun and lighthearted with any part of a message that is deemed abusive being deleted.
This approach, Dayley feels, can change the way people give. "The goal is to replace something they would have bought somebody that they didn't really want and give them something that has meaning. Not only that, but it's also a lot more sustainable than the billions of paper cards that are given each year."
Trashy Greetings focus is to make the oceans a cleaner place, but there's a practical side to sending cards this way, as well. Dayley realized just how good Jenkins was about sending cards for special occasions or for thank yous, and how bad he was about it. To even the playing field, there's an automation component to Trashy Greetings where a person can schedule their cards for an entire year, if they like, and the cards will be sent on the day scheduled. "I guess it was kind of a combination of the idea of greeting cards but made for somebody as lazy as me," Dayley says with a laugh.
While humor is always at the forefront of Trashy Greetings, the mission is something Dayley is passionate about. The desire to do something grew out of a time when he was living in Hawaii and had taken up freediving. He was shocked to see how much garbage was floating around and witnessed sea life being compromised as a result.
Not really knowing what to do, he basically did nothing except try to change his own habits, but the idea of doing something more stuck with him. According to Conservation.org 17.6 billion pounds of plastic are dumped into the ocean each year; it's projected that by 2050 plastic will outweigh all the fish in the ocean.
Dayley doesn't harbor fantasies that Trashy Greetings will get the entire ocean clean, but he does think they can slow the pollution rate while their humorous cards raise awareness. Their current goal is to get to a point where the're picking up one million pounds of garbage a year from beaches, preventing that trash from adding to the ever-growing problem. Success at this level will allow them to create good jobs in countries where ocean pollution is often the worst and make local beaches that much cleaner.
Sending a card from trashygreetings.com is simple and can be done for as little as $1.00. You're able to spend as much as you like on a card, and for every dollar spent the person receiving will be notified that the equivalent amount of trash will be picked up. Dayley and Jenkins hope these cards can become the gift for that person you never know what to get with the same feeling of that $5 bill that was tucked in birthday cards as a kid.