As a not-for-profit credit union, Whatcom Educational Credit Union is all about community. While other banking institutions have corporate owners and shareholders, WECU is a local, member-owned cooperative.
As such, WECU is never shy about supporting community events, while also keeping their members in mind in everything they do. Their annual Member Appreciation Week, taking place this year from July 19 through July 24, brings both these elements together with fun family events and extra perks for WECU members.
"Members are really at the heart of everything we do," says Keith Mader, WECU's program manager for public relations and content. "This is one way that we say, "Hey, you're our focus. We appreciate you. We wouldn't exist without you.'"
WECU has been conducting member appreciation days for years, but these were generally just a single day, twice a year. They'd also held a picnic for senior members of the credit union. Three years ago, WECU expanded to a full week of discounts tied in with community businesses and events.
After last year's Member Appreciation Week was somewhat subdued due to the restrictions brought about by the COVID-19 pandemic, 2021 promises a more normal return to fun activities.
Things kick off Monday, July 19 with all-day, member-only drink specials at the following locations: Lynden's Muddy Waters Coffee Company, Blaine's Curb Shots, Ferndale's Mug Shots Espresso, and all Bellingham Woods Coffee locations. By showing a WECU debit or credit card, members receive $3 off their first beverage.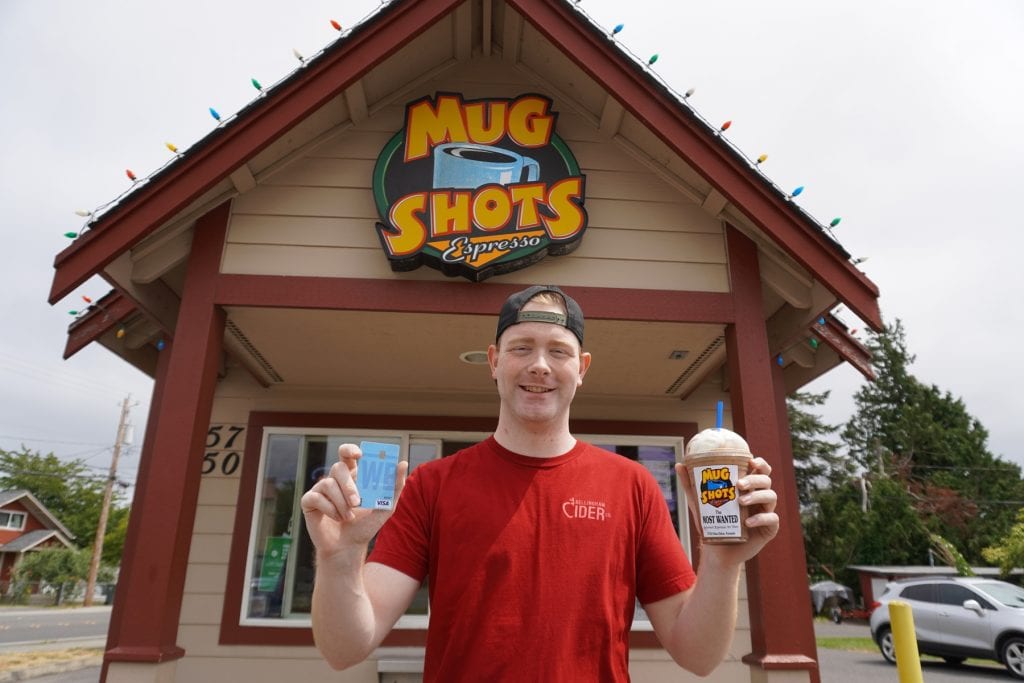 On Tuesday, July 20, at 6:35 p.m., the Bellingham Bells baseball team takes on the NW Star Nighthawks at Joe Martin Field. WECU members who buy one general admission ticket will get a second one free, part of a recurring promotion available to WECU members at every Tuesday night home game all season.
Wednesday, July 21 features a Jam on the River concert from 5 to 7 p.m. at Ferndale's Centennial Riverwalk Park. Part of a weekly July concert series organized by the Ferndale Chamber of Commerce, the concert will feature former Ronnie Milsap songwriter Geof Morgan performing tunes on acoustic guitar. Local food truck WTF Where's the Food? will have plenty of food options available.
Thursday, July 22, features a free West Coast Pops giveaway for the first 300 WECU members who come to Bellingham's Zuanich Point Park along the Bellingham waterfront between 4 and 7 p.m.
"We love supporting them," Mader says of West Coast Pops, a WECU member business. "They're one of those cool businesses who add some flavor—figuratively and literally—to the community."
Friday, July 23 at 6:35 p.m., the Bellingham Bells' WECU Family Night will provide free tickets to the first 400 WECU members who show their debit or credit card upon arrival to Joe Martin Field. In addition, the first 400 children at the game will receive a free WECU piggy bank in the shape of Dinger, the Bells' hamster mascot. A fireworks display will end the night following the game against the Ridgefield Raptors.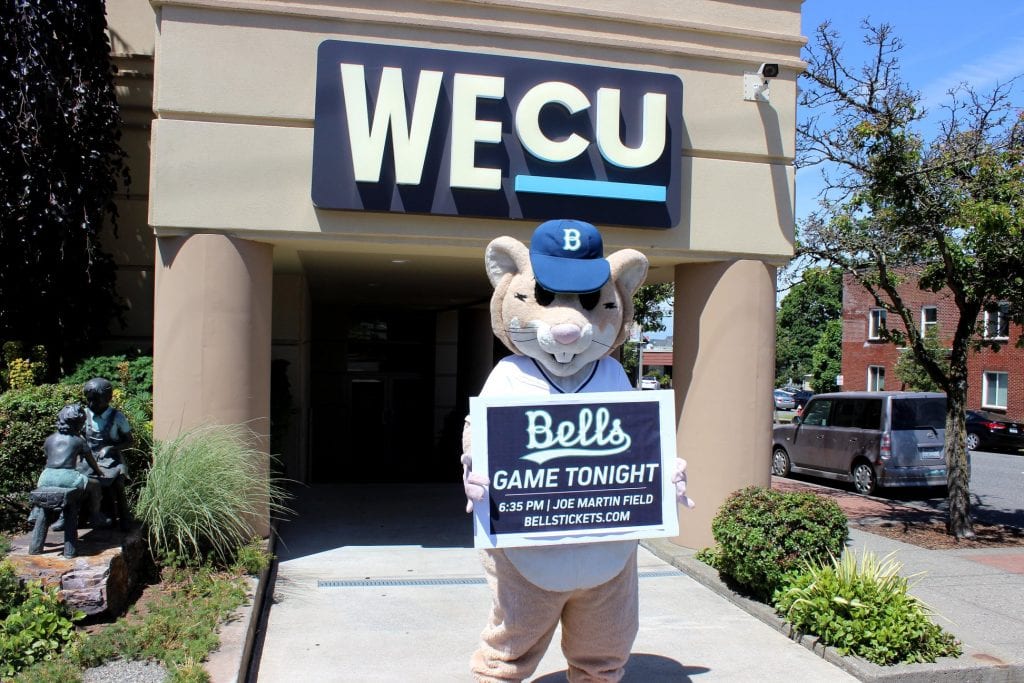 Member Appreciation Week's grand finale coincides with the Whatcom Old Settlers' Picnic at Pioneer Park in Ferndale on Saturday, July 24. At dusk, or roughly 8 p.m., a hot air balloon musical glow and fireworks show will take place, bringing the 125th anniversary of the old settlers' picnic to a beautiful close.
"It's going to be really, really cool," Mader says. "There haven't been hot air balloons in Ferndale in years. When I was a kid, growing up in Ferndale, I remember seeing the hot air balloons take off. It was always one of those memorable summer things."
Although WECU is headquartered in Bellingham, Mader says a large part of their appreciation week is making clear they serve all communities within Whatcom County, no matter how small.
"We're actually based here, so we know the importance of Everson, and Sumas, and all these little places," he says.
With so many fun and exciting things to be part of the week of July 19, WECU hopes to see its members taking advantage of the opportunity to have some summer fun.
"Everything we do is about our members," Mader says. "This is just one example of putting members at the forefront of what we do. We just want to show our appreciation."
Sponsored