Submitted by PeaceHealth
Elliot Kuida, MPH, will join PeaceHealth's Northwest network leadership team as chief operating officer (COO) on Monday, Dec. 21, 2020. As COO, Elliot will initially focus his work on PeaceHealth St. Joseph Medical Center and expand his role over time to meet the evolving needs of PeaceHealth's larger Northwest network.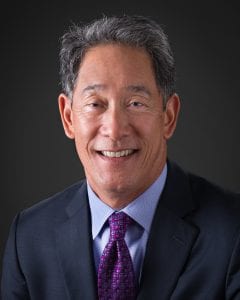 "Elliot is an accomplished senior executive who has worked in a variety of healthcare settings across the country," said Charles Prosper, PeaceHealth Northwest network chief executive. "He brings a wealth of skills and experiences to PeaceHealth."
Elliot most recently served as executive vice president and chief operating officer of Blessing Hospital, a 327-bed non-profit regional medical center in Quincy, Illinois. Prior to his work with Blessing Health System, Elliot was vice president and chief operating officer of Sentara Martha Jefferson Hospital in Charlottesville, Virginia. He previously held wide-ranging healthcare leadership positions in Virginia and California.
"I've been fortunate to work in many excellent community non-profit health systems, and PeaceHealth definitely continues this tradition for me," Elliot said. "From my very first interaction with PeaceHealth and throughout each step along the way, it has been very evident that it is an organization whose Mission, Vision and Values are alive and well. I am honored to be a part of it."
After receiving his Bachelor of Science degree in community health from the University of Utah, Elliot received a master's in public health from the University of California, Los Angeles.