Submitted by Peoples Bank
Peoples Bank announced the appointment of Lisa Hefter to the Peoples Bank and Peoples Bancorp Board of Directors. An executive with nearly 30 years of experience in community banking, Hefter has been involved in all facets of bank management and has contributed to the company's tenfold growth during her tenure at Peoples Bank.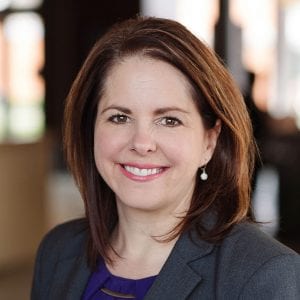 "It is my pleasure to announce that Lisa Hefter was elected by unanimous vote to become a Director of the Board of Peoples Bank and Peoples Bancorp," said Charles LeCocq, Peoples Bank Chairman of the Board and Chief Executive Officer. "Over her many years of service, Lisa has consistently proven herself to be a trusted advisor, strategic partner, and valued member of the Bank's executive management team. Please join me in congratulating Lisa for her role in helping create one of the best managed and successful banks in Washington."
Hefter started her banking career at Peoples Bank in 1992. She was named Executive Vice President, Chief Administrative & Risk Officer in early 2020, after serving as Chief Financial Officer for over ten years. In her current role, Hefter is responsible for directing the Bank's administrative and operational activities and oversees enterprise risk management. Hefter also oversees the Bank's community relations activities and serves as the Chairperson of the Donations Committee.
"I am honored to join the Board of Peoples Bank and Peoples Bancorp," said Hefter. "I have always focused on ensuring the Bank is safe and sound for the long-term while creating an exceptional experience for our customers and employees, and value for our shareholders. I look forward to contributing my passion for the business of banking in my new role as a board member."
Hefter is an honors graduate of the Pacific Coast Banking School, the premier national graduate school of banking, and has a bachelor's degree in business administration with a finance emphasis from Central Washington University, where she earned magna cum laude honors. In 2017, Lisa was named Chief Financial Officer of the Year by the Puget Sound Business Journal.