Each year, there are approximately 700,000 knee replacement surgeries in the United States, with an additional 400,000 hip replacements. For the many Americans struggling with degenerative hip or knee conditions, a joint replacement surgery may be the next step to regaining pain-free mobility.
In Whatcom County, PeaceHealth's Joint Replacement Center features an expert team of surgeons who specialize in hip and knee replacement procedures. They conduct roughly 850 replacement surgeries each year, with patient outcomes that are in the top five percent of programs nationwide.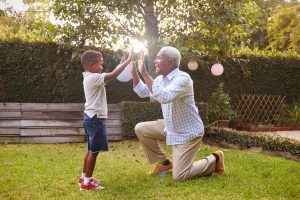 "We're very fortunate to have a highly organized and successful joint replacement program," says Dr. James Holstine, the center's medical director, as well as an orthopedic surgeon. "We care for the majority of the population in Whatcom County, and a portion of the population in San Juan, Island and Skagit Counties."
Despite the many surgeries they carry out, the Joint Replacement Center still provides a personal touch; their joint care coordinator works to address individual patient needs and guide them through every step of the process.
So, who's getting knees and hips replaced? On average, it's 65- to 67-year-old men and women, although ages range both higher and lower. Typically, Holstine says, many patients also have a family history of arthritis or other degenerative joint issues, and medical concerns regarding obesity can also contribute.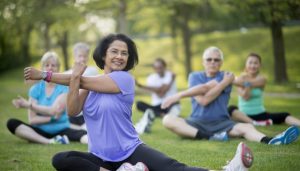 It's important to note that not everyone with hip or knee issues need surgery, Holstine explains.
"Just having the diagnosis of arthritis isn't necessarily indicative of needing a hip replacement," he says. "It has more to do with that diagnosis and how severe the disease is, and a patient's ability to adapt to the symptoms."
If a patient's hips or knees haven't responded well enough to anti-inflammatory medications, cortisone injections, weight loss or exercise, and pain is interfering with daily living, surgery is a viable option. Holstine stresses that if you're considering a hip or knee surgery, the best way to prepare for it is to optimize your health.
Don't smoke, have all dental work completed, and know whether you have sleep apnea, among other things. If you're diabetic, have your blood sugar well-controlled. And most importantly—especially for hip and knee replacement—you should manage your weight. A Body Mass Index below 40 is best, Holstine says, as your knees bear three to five times your body weight during walking. This means that, for every pound lost, there's a four-pound reduction in knee joint stress. Being at a healthy weight reduces the risk of post-surgical complications.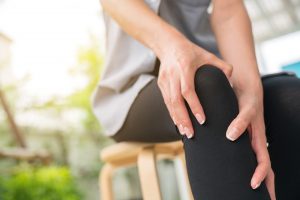 Although recovery is unique to each patient, the hospital stay for joint replacement surgeries has declined in the last several decades. A five-day hospital stay is now routinely an overnight stay.
While pre-existing health issues, age, and level of functionality prior to surgery all play roles in recovery time, Holstine says nearly all patients are standing at their bedside three to five hours after surgery. They'll generally be walking a short distance that same day, and rely on an ambulatory aide (like a walker or cane) during the first two weeks. Patients typically experience stiffness and soreness until about six to eight weeks after surgery, he says. It's important, he adds, how a patient defines "recovery."
"I find most of my patients define true 'recovery' as when they're no longer thinking about the fact they've had a procedure done," he says. "Usually, it takes about four to six months to get to that stage."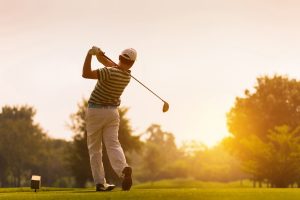 Regardless of recovery time, Holstine says it's important for patients to view what's happening in their care a little differently than they would an average hospital stay.
"We see joint patients as not ill," he says. "We see them as recovering their functionality as opposed to recovering from an illness. That's a really different mindset for how you recover from this. It's a much more aggressive physicality in the recovery, as opposed to 'you just need to rest to get better.'"
Physical therapy is also used post-surgery, and Holstine says it's important patients do their exercises on their own for best outcomes, as opposed to only doing them during therapy sessions. Joint replacements typically last about 15 to 25 years, although younger patients tend to see less longevity because they put greater demand on their artificial joints. Revision procedures to handle worn-out implants can be done, depending on a patient's age, needs, and tolerance for another surgery.
"They are mechanical parts, and they do have the possibility of wearing out over time," Holstine says.
Patients who go through the joint replacement process, of course, greatly benefit. They often return to many activities they'd previously had to give up, and their improved, pain-reduced mobility provides an overall improvement in well-being and daily functioning.
So if your hips, shoulders or knees have been bothering you for far too long, consider taking a look at joint replacement surgery—you've got a lot to gain from it.
Sponsored