Food is one of the few things in life that brings everyone together. Regardless of your race, gender, religion, political beliefs, or any number of things that can divide us, we all have to eat. For the most part, we rely on farmers, ranchers, and fishers in rural areas far from our homes to provide us with this necessity.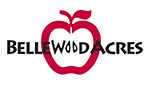 But there are other options. Growing food closer to home is an increasing trend across the country, and Whatcom County is no exception. Just walk through a Bellingham neighborhood and it won't take long to find a lawn that's been converted to a garden or even an urban farmstand. This movement toward growing your own food or buying it from neighbors has led to some creative endeavors that provide fresh food in unconventional ways.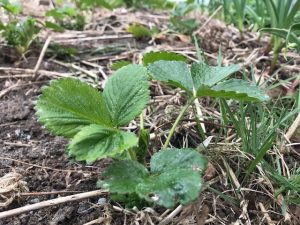 One way of getting food from outside of mainstream channels is to grow it in a community garden. Bellingham has about a dozen community gardens where you can lease a plot and grow food for yourself. From the Happy Valley Community Garden with its 97 plots to the Lakeway Garden with 64, you can find a space within the city to suit your needs. More information on the community gardens run by the City of Bellingham is available on the City of Bellingham Community Gardens website.
If you live outside of Bellingham, there are still plenty of options for gardening. The Washington State University Extension of Whatcom County has a list of community gardens throughout the county. There are places to grow food ranging from Birch Bay and Blaine to Everson and Sumas. A list of community gardens is available online at the WSU Whatcom County Extension website. Contact information is listed along with a brief description of the site and what they have to offer.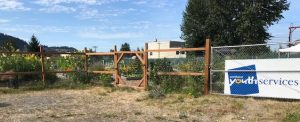 If you have land of your own—or even if you're renting—you'll want to check out the Garden Project through the Bellingham Food Bank. This innovative project empowers people to grow their own food at home. The two-year program offers guidance to residents with limited income on how to grow their own food. Residents throughout Whatcom County can learn from Bellingham Food Bank staff, as well as others who have been through the program, on the best ways to grow nutritious food for themselves and their families.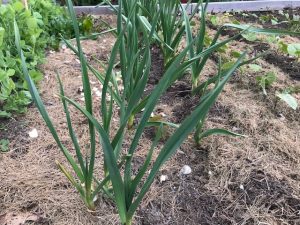 Whatcom County is also home to Western Washington University, and they offer a slightly different take on community gardening. The Outback Farm, located in Fairhaven College, offers a unique learning opportunity. Students can get hands-on experience through work study programs that teach the basics of agriculture. Faculty, staff, and even community members can tend to plots in an educational setting. "It's great to see faculty members and their children in the same space as students," says Kamea Black, Food Systems Advocate and former Outback Coordinator. "Everyone is learning and we're building new generations of people interested in growing food."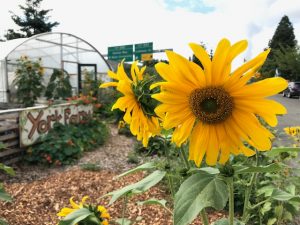 If you're just looking to support more urban agriculture, another option is the York Farm. Located on a quarter acre plot in Bellingham's York neighborhood, this farm grows food for local food banks while also providing opportunity for residents seeking work. They offer three-month internships to individuals who have been recently incarcerated, suffer from a disability, or have other factors that might be a barrier to obtaining employment. These internships are intended to provide valuable paid work experience so that people can find long-term employment in the community. Meanwhile, the food produced goes to feed the people who need it most.
One final example of an organization growing food to build community is Northwest Youth Services. Through their We Grow Garden, at-risk and homeless youth are taught to grow food they can then eat themselves or sell to customers at an on-site produce stand. Program participants not only get to learn how to grow food and gain valuable job experience, but they get access to fresh vegetables they might otherwise not be able to afford.