If there's one thing that'll get people up and out, it's a good meal. Lynden may seem like a trek for some, but it's quickly becoming a culinary mecca in Whatcom County. From high-end dining experiences to fun, hole-in-the-wall eateries, there's something for everyone. Read on to discover some of the best, then try them for yourself. You'll love every savory – and sweet – bite.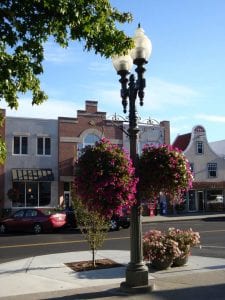 655 Front Street
Lynden
Taste one of Lynden's premier restaurants, right downtown. The Mill offers a seasonally inspired bistro menu. Always on deck are their gourmet flatbreads, salads and cheese platters, to suggest a few.
"I feel like The Mill is the place people go when they're looking for atmosphere," says Linda VanDiest, their restaurant manager. "Even getting together over something simple, like sampling the wines and cheeses, gives a special feeling to a night out."
The atmosphere is definitely something special! The Mill is, as its name suggests, located inside the Lynden Windmill. The interior is outfitted with rich woods, a cozy fireplace and an old world charm. Whether it's a casual lunch or a Friday date night, The Mill maintains a sense of intimacy without being overly loud.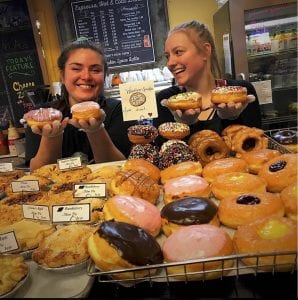 421 Front St
Lynden
If you're touring the town and an espresso and pastry tickle your fancy, swing through the historic Lynden Dutch Bakery. The shop has been in the community for over 100 years, and continues to put out Dutch favorites beloved by locals and visitors alike.
Now in the hands of Chad and Julee Simmons, the bakery sticks to its roots. "We get a lot of comments that people treasure coming to the bakery for our classics," says Chad. "It's part of our staying consistent with its history that we avoid putting out products that are trendy or fads."
Capture the taste of summer when local berries are transformed into pies and sweets of all kinds. Chad and Julie recommend their special Bankets (almond sticks) and Poffertjes muffins, a unique take on a classic Dutch treat!
Dutch Mother's Family Restaurant and Catering, in the heart of downtown Lynden, has served the community and guests from around the world for over 30 years. They serve up American and Dutch Cuisine, including croquettes and pannekoeken, as well as pot roast, turkey dinner, homemade soups, salads, burgers, fish and chips, gourmet sandwiches, pies, and so much more.
Servings are abundant and flavorful. And with seating for around 300, it's a popular stop for tour buses, running and bicycle groups, weddings, rehearsal dinners, farm group meetings, and community events.
655 Front Street
Lynden
Whose mouth doesn't spontaneously water at the thought of green curry? There's just something so complete about the wonderfully sweet, sour and spice of Thai food. And as far as Thai goes, Chandara House is assuredly a local favorite. It's been referred to by many reviewers as the "hidden gem" of Lynden.
The restaurant's devotees love the authenticity of their homestyle cooking served up by its owner chefs. Visitors are also enthralled with the unique location, with plant life and a koi pond adding to the atmosphere. Chandara is an especially apt choice if you're looking for a gluten-free and vegetarian-friendly meal in Lynden.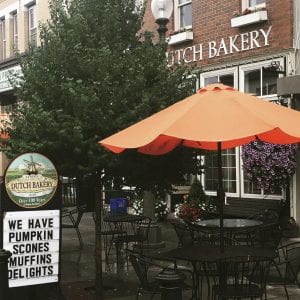 305 Grover Street
Lynden
This round-up wouldn't be complete without Good to Go Meat Pies. It's comfort food you can hold, and maybe even put in your pocket! Their savory pasties have worked their way into hearts around the county, reaching out through regional farmers markets and their shops in Everson and Lynden.
Owner Holly Bevan-Bumford made it her craft to bring the Cornish pasties of her childhood in Michigan to Whatcom County. Using locally sourced ingredients whenever she can, this "hearty meal on the go" is not to be missed.
With so many great spots, it can be hard deciding where to start. Take a walk around charming downtown Lynden and you're sure to find a new favorite of your own.
444 Front Street
Lynden
Located in the historical Waples Building, Avenue Bread is known for its breathtaking architecture almost as much as its delicious food. Select from sandwiches, soups and salads, or enjoy delectable breakfast dishes and supper entrees. The best part? The bread, of course! This is the place to go if you're looking to indulge in truly satiating comfort food.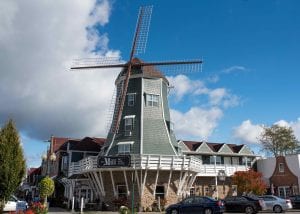 312 Front Street
Lynden
This place serves one of the best bowls of clam chowder in Whatcom County. It's filling and so savory, you'll be thinking about it for weeks afterward. And don't miss their mouth-watering fish 'n' chips, which are sourced from Lynden-based Alaskan Leader Fisheries. You can really taste the freshness.
JoFish is family owned and operated, with the whole Daniel family an active part of daily operations. And while seafood is their specialty, you'll also love their juicy burgers – also from a family-owned company.
Also Worth Visiting:
8862 Bender Road #103
Lynden
Is Miso soup your ultimate comfort food? Take advantage of Nami's take-out option, and bring the wonderful flavors home with you. Nami Asian Bistro offers Japanese-style cuisine in a sophisticated, yet approachable atmosphere. Their menu is largely built around sushi, teriyaki and bento combos, with an amazing variety between.
Their rolls are regionally acclaimed, with their house favorites being the Lynden, Bellingham and Nami Rolls.
"We order the same thing every time we go because we love it so much," says Nancy from Bellingham. "The food is always fresh, is prepared in a way that makes you think you're on a luxury cruise, and the taste keeps you up all night thinking about it."
8082 Guide Meridian Road #103
Lynden
There's nothing better than rustlin' up some authentic barbecue. Rarely for the faint of heart, barbecue demands a certain respect for the process. Its pure flavor is conjured up from a few simple ingredients.
Burnt Ends adds Northwest flair to their southern style by doing their smoking over locally sourced alder wood. The menu boasts all the classics, including brisket, ribs and fried chicken. Dressed up with their Carolina-style and chipotle sauces, it's sure to please. A great lunch spot, it's also open late and on Sundays.
Sponsored