Submitted by: Holiday Inn & Suites
While traveling to new cities with different sites and interesting people can be exciting, there isn't always the money, or the time it takes to plan, or even the ability to take a trip outside of your city limits. Staycations are a great way to circumvent these factors and still relax like you are on vacation. Best of all, they are a chance to reconnect with ourselves and our family members without the stress of airports or long car rides!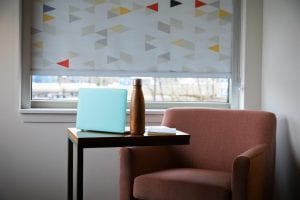 With so many things to do in beautiful Bellingham, the perfect relaxing getaway can be as close as your nearest hotel. We have put together some tips to squeeze the most fun and relaxation out of your time away from work.
Where should you stay on your staycation?
Look for a hotel with your desired amenities, whether you just want to float on your back in a pool or sweat it out in a sauna, find a hotel that has all the things you want to make time for. The relaxation factor is worth the splurge!
Using a hotel for your staycation will mean that you can truly separate yourself from all the stressful things you are trying to get away from. A bonus is having someone else to do chores like making the bed and vacuuming to make for a pampered getaway. Find out what packages your hotel offers, some might bundle local activities.
The Holiday Inn & Suites Bellingham even has a dedicated staycation package. Packages are a great way to find things to do and save some money. Look into inexpensive ways to maximize rejuvenation and relaxation in your hotel room (masks from a local drug store, nail polish, decadent snacks, a movie you'd really like to see). This will make you feel extra relaxed and ready to take on the world when you go back.
What should you do on your staycation?
Check out the tourism office or ask your hotel's front desk about local tourist attractions. There are lots of hidden gems that you might not think to do in your regular day-to-day schedule. Be wary of overbooking yourself though, the last thing anybody needs is a jam packed and too stressful staycation.
Other fun activities around your home town could include cheering on the local sports teams. Minor league games are a great experience for the whole family. Make it about the food and the atmosphere and you are guaranteed to have an excellent time!
Find a local aquarium or take a trip to the mountains, doing activities that you might not usually make time for will make it feel like you are still worlds away from the hum drum. You can also go exploring around town. Are there parks you haven't been to? Lakes you haven't swam in?  Other activities that are great fun and can be done anywhere include geocaching or even Pokemon Go! Whatever you do, make sure it is fun and something new that you've never done before.
What does Bellingham have to offer for a staycation?
Even here in Bellingham, there are so many great things that you can do on a staycation! Venture to Lynden, Blaine or Ferndale for new sights to explore. Experience something wacky at the Pickford Theatre. Make sure to stop by the library for a book to read during your down time, and you should have down time so that you can relax! Buy a new board game if staycationing with others. This is great fun and always good bonding. Use your staycation to check out local eateries you wouldn't normally visit. Whether they are off the beaten path, or just new to the area, this is a great opportunity to explore new cuisines. Maybe you'll even find a new date night favorite. Make sure you order room service at least once though, breakfast in bed that someone else makes will always be the luxury of a lifetime. The best part is that you don't have to stare at the mess because you can just put it in the hall to be taken care of.
We hope you use these tips to make the most out of the time you spend away from your desk and responsibilities. Enjoy the best of times on your next adventure, be it in Bellingham for a staycation or beyond.