Do you have a stubborn area that no amount of diet or exercise can reduce? Even in the face of successful weight loss, it can be easy to fixate on a lingering belly roll or jiggly underarm. But sometimes it just takes a little tweak with the help of a professional to meet your goals and feel more confident in your body. Bellingham's Sound Women's Health and Aesthetics offers a non-invasive fat reduction technique that really smooths out your edges. They call it the "Magic Machine."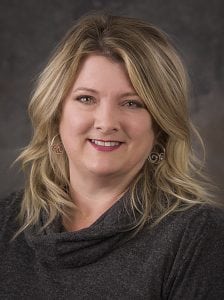 CoolSculpting is an innovative procedure that targets fat cells by freezing them away. The treatment is non-invasive and doesn't damage skin in the treated area. There are no injections, incisions or medications, and it's FDA approved for most areas. With no recovery time, clients can walk out of a session and go about their day. While results can be seen in as little as three weeks, the full effect is achieved by the third month after treatment.
And it's not just effective, it's also enjoyable. At Sound Women's Health, a CoolSculpting treatment means relaxing in a comfortable chaise in a room softened with silky drapes. Master Aesthetician Shannon Joneli places the cooling bands on the areas you wish to target. She says many clients catch up on their magazines or even fall asleep during the procedure. The length of time you'll spend depends on how many areas you'd like targeted, anywhere from 30 minutes to several hours depending on your session.
The treatment sculpts your body by crystalizing (freezing) fat cells, which then die and are processed through the body over a period of weeks. This treatment is not to be misunderstood as a weight loss or management strategy. It's purely fat reduction, where 20 to 25 percent of the given cells are targeted each cycle, the results of which are permanent. Your body contains a set number of fat cells that swell or contract during weight gain or loss. CoolSculpting reduces the amount of fat cells clustered in a given area, giving the visual impact of a smoother belly or thigh.
Those who experience the most visible results tend to be within 30 percent of their target weight range. These are often people who have lost weight and have some stubborn spots, or those who have gained a little in problem areas. Many of the procedures at Sound Women's Health, including CoolSculpting, are appropriate for all genders and body types.
While CoolSculpting's effects are most visible on those within their target weight range, there are benefits for those who are above where they'd like to be. Gently smoothing out an underarm or softening the top of the hips can help clothes drape more gracefully. For some, feeling more confident in this way can help motivate further weight management. A consultation with the knowledgeable Dr. Tapley at Sound Women's Health will help determine if the CoolSculpting procedure is in line with your body and goals.
Because it often takes several treatment cycles to achieve the desired result, Dr. Tapley highly recommends having them done in tight succession. "I suggest that clients wait a full month after their first session so they can see that their treatment is working," she says. "Then I like to have them back and get their follow ups done each month in succession. Those are the people that will see the most dramatic results."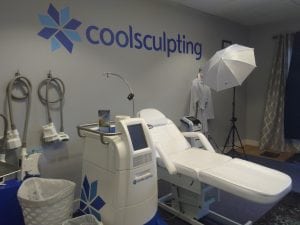 If the treatments are spread out over a long period of time, clients may see a gradual change that they don't notice. That's why Sound Women's Health likes to take before and after photos, to encourage clients to see the improvements that have happened over time.
There are a few, very rare contraindications that would prevent someone from getting a CoolSculpting treatment. Your personalized consultation will determine whether you are an appropriate candidate.
Sound Women's Health wants their clients to leave feeling more confident in their bodies. They offer non-surgical and minimally or non-invasive procedures for those looking to refine their appearance or balance their hormones. Visit their website for more information on their CoolSculpting procedure, as well as other medical and aesthetic treatments. Swing by their clinic or schedule a personalized consultation to take the next step in your weight loss journey.
Sponsored