You get home from work and are greeted by all your favorite subscription boxes piled high on the doorstep. Excitedly, you bring them inside to see what you got this month. Makeup, dog toys, clothes – everything you love delivered right to your home! But in your box-opening frenzy you forgot you still have to go to the grocery store.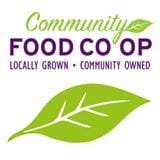 Instead of getting back in your car and trekking across town, wouldn't it be easier to have your groceries delivered with all your other products? And while you could subscribe to one of many food delivery services, it sparks uncertainty. How far is my food being shipped? Where is it coming from? How fresh is it, really? For those on a busy schedule who are also concious about what they eat and where it comes from, subscribing to Community Supported Agriculture can be the right choice.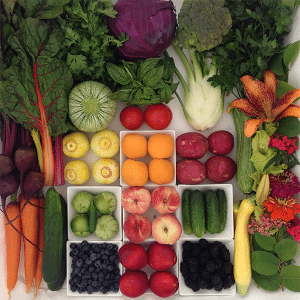 Community Supported Agriculture, also known as CSA, functions essentially the same as your BarkBox, Ipsy or any other subscription box order. Before the growing season, customers purchase a subscription from a local farmer based out of Whatcom or Skagit Counties, who uses the upfront costs to cover everything needed to grow your food. Then, during the growing season, the farmer supplies you with a box of your share of the harvest. Just like that, you're saving time, money, the economy and the environment.
It might seem like an exaggeration, but it's really not. Besides being exceptionally convenient, CSA is the most responsible, safe and sustainable choice for food delivery. CSA-supported local farmers feel a deep connection with and responsibility to the families they're feeding. This ensures that your food is grown and handled with care and that it's picked at the peak of ripeness.
These fresh whole foods guarantee you and your family are getting the best and most nutritious products available. Plus, you're not only investing in your own health, but the health of the environment and community as well. Many CSA farmers are working to revitalize the soil, protect biodiversity, raise their animals in a humane way and grow organically. And while CSA farmers know you care about your health and the environment, they also know you care about your budget. Participating in CSA actually saves you money on comparible organic produce, plus the time, money and gas spent driving to the grocery store.
Adrienne Renz at the Community Food Co-op noted that an added benefit of CSA participation is that shoppers are introduced to the unique offerings of a local farmer. In fact, CSA participants often come to the Co-op or Farmers Market to restock on certain items from their favorite farmers – items they might not have discovered otherwise. CSA's can be a great way to discover some of our community's local treasures.
So, what's the catch?
There isn't one – as long as you're open to change. CSA is different than going to the typical grocery store. Instead of eating imported foods, you eat with the seasons. You let the farmer and the crops direct your inspiration and you work with the foods that are delivered. While change might sound scary, a lot of people find that CSA relieves the stress of meal planning. Plus, a lot of the farmers include recipes and tips on cooking anything you may not be familiar with.
Community Supported Agriculture is on trend, on budget and a responsible choice. You can feel good about taking a chore off your plate and putting local, organic produce on it instead. To get started and select your desired farm, be sure to explore your options. Listed below are a few Whatcom County CSA participants. The full list with descriptions, prices and contact information can be found on the Sustainable Connections website.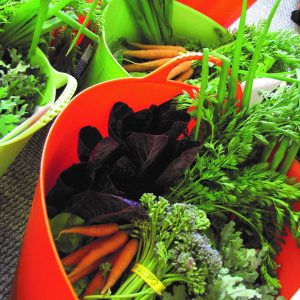 Meat, Eggs and Dairy:
Produce and Herbs:
Flowers:
Foothills Flowers – Everson
For further questions about CSA processes and participants, contact Sustainable Connections or call the farm you're interested in directly. Farm contact information can be found on the full description sheet on the Sustainable Connections CSA page.