What could be more natural – and better – than learning to think through play? That's exactly what shopping at Launching Success brings to children of all ages. A sense of discovery and exploration, adventure and potential. If you've forgotten that, it's time to stop by the store.
With the holidays fast approaching and the urge to find the perfect gift burning a hole in your conscience, this hidden gem of a store holds a treasure trove of solutions.
Created almost 15 years ago by retired educators as a destination store for teachers, the store has slowly and carefully broadened over ten years to include toys, crafts, pretend play, arts and crafts, and games.
The previous owners remain landlords and have welcomed the innovations of business partners, Jen Zimmermann and Kristen Krumdiack. As a former educator, Jen knows what teachers are looking for to meet and exceed their curriculum initiatives. Kristen complements Jen with her accounting skills as the store's CPA and math whiz.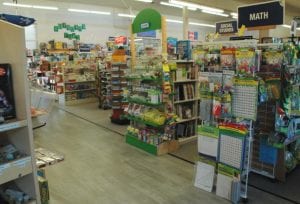 But there's something missing here … Ah! The annoying beep and hum of technology. "We do not sell electronics. At all," states Jen emphatically. "Our philosophy is for kids to have a hands-on experience: learning, engaging with others and developing appropriately from birth to high school."
Customer Ryan Hayes loves visiting Launching Success. "Their selection is incredible – books, LEGO®, arts and crafts, everything you can imagine and a thousand things you couldn't. I end up buying something for my three-year-old every time I walk in. The owners, Jen and Kristen, are outstanding and passionate about their store, and the staff is always pleasant and helpful."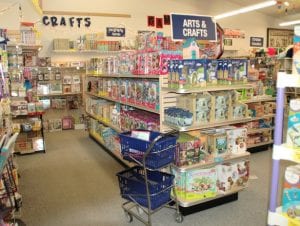 Another benefit of shopping at Launching Success is the missing parking headaches Santa has when trying to shop in downtown Bellingham or Fairhaven. As a shop local destination, Launching Success may be off the beaten path, but it is well worth the trip.
Those who have discovered the store visit frequently to explore the merchandise. Demos are available for those who ask and their events calendar has an intriguing list of free or low-cost adventures including robotics classes, stellar birthday parties or arts and crafts classes.
This past weekend, Launching Success and other specialty toy stores around the country hosted Neighborhood Toy Store Day, a holiday kick-off event for members of the American Specialty Toy Retailer Association (ASTRA). The event underscores the importance of local businesses to keep our community unique and vital and also remind us that toys should be motion-activated by kids and not a USB cord.
Jen embraces the shop local experience and believes that Whatcom is small enough that the stores work together to support each other in the best interest of the customer. If she doesn't have something, she'll call her competitors to find it. The store actively donates to schools and non-profits in the belief that the love comes back to them.
Shopper Ann Lopez has been impressed by her experience. "Great selection of educational toys and games, competitive prices and very rare and hard to find items. The staff is friendly and really goes out of their way to help when you need something."
The store is staffed with knowledgeable associates from diverse backgrounds including students from the WWU education program and a mom who home schools. They greet each customer and strive to offer a customized shopping experience so customers leave confident that they've made the best purchase. Plus gift-wrapping is free!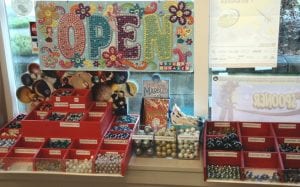 "This place is a gem!" says Meagan Kiel. "The staff is friendly and they're always quick to offer help if I need suggestions or ideas. I love to come here for birthday gifts (they will even wrap them for you), board games and craft projects for my kids, science projects and even summer activities or preschool workbooks. It's definitely worth checking out, they have something for everyone!"
Jen attends conferences and trade shows to keep up on trends in the industry. Currently, she's seeing a return to traditional games that bring families together. To fulfill their mission to bring hands-on, quality toys ideal for fun exploration, they brought a globe and microscope into the store. They truly are a unique Whatcom County treasure.
Launching Success is part of a nationwide buying consortium of 80 members of The Good Toy Group. This organization helps select featured products for their quarterly catalogs. They also unite the best independent toy stores in a member-owned, cohesive, buying cooperative to share resources, leverage market power and reputation, and curate the best-in-class specialty play products.
Jen summarizes their philosophy with, "We believe in the power of play for a lifetime of learning and engagement. We want to bring the joy and wonder of childhood to everything you do."
Sponsored