For Amy and Skuter Fontaine, farming isn't only a way of life but a way to forge meaningful relationships with those around them in the greater Whatcom County community. The owners and farmers of Terra Verde Farm have been growing organic vegetables for the last eight years on their nine and a half acres out in Everson, WA. This year marks the start of a new adventure for the Fontaines, as they have taken a foray into organic berry growing, even operating an organic U-Pick blueberry farm.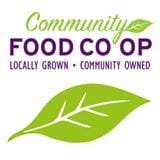 Amy, who has been farming since she was 19 years old, says she couldn't be happier with how Terra Verde has grown (pun intended) throughout the years. She worked for Cedarville Farm for six years before starting Terra Verde. Terra Verde got its start with just a half-acre on Cedarville Farm's property.
As time has gone on, Terra Verde is no longer the tiny half-acre plot it once was. Over the last eight years, Terra Verde has leased ground from Dusty Williams of Broadleaf Farm in Everson and bumped up from just a half-acre to nearly 10, which has allowed Amy and Skuter to grow a greater number of delicious organic vegetables.
The main wholesale crops at Terra Verde would be the "brassica" type of crops. These crops include cabbages, cauliflower, kale and various types of salad greens. Amy says in addition to brassicas, they have recently been intensively growing a good amount of onions. Terra Verde isn't afraid to experiment though. They have tried other less popular crops such as turmeric, jicama and ginger.
"We have had trials with many different crops and have grown as many as 50 kinds," Amy says. "It was interesting trying to grow crops that aren't really grown in this part of the country. We had the best results with the ginger out of the three crops."
As of December 2016, the Fontaine's now grow on two separate sites at their Everson property. Their main vegetable growing site is on one side of the Nooksack river and the site where they live and have their new organic U-pick blueberry farm is on the other.
"It would be great if we could just build a bridge over the river," Amy laughs. "But, realistically it is only a five-minute drive for us to get between both sites."
This is the first year at Terra Verde that they have grown berries. So far, blueberries are the name of the game. The Fontaines use four acres of the seven-acre plot of land they live on to grow them. The organic U-pick berry farm isn't their only use for the berries though. They also wholesale them just as they would their other crops. Terra Verde's organic U-pick blueberry farm is open on Wednesdays and weekends.
Amy says she was surprised to find out just how much four acres of blueberries really was. She says they still haven't even come close to utilizing the whole acreage and will keep the U-pick farm open as long as the season and weather permits. Customers have shown interest in other berries and in the future Terra Verde may grow raspberries at their new site.
"We have a couple plans for the acreage we haven't used," Amy says. "We have three acres of pasture left and may start growing asparagus, different types of berries or keep it for perennials and infrastructure."
Amy says they are fortunate to be able to grow their crops on such fertile land. One of the main reasons their organic produce tastes so good is because of the land they grow it on. When rotating organic crops frequently, it takes a lot of ground and is not always super convenient, she says. The fact that their land is so fertile expedites this process.
Terra Verde is part of a 50 person CSA program which is broken into distinct "season" sections. These "seasons" are cordoned into three separate six-week long sessions. Each week members receive a box of fresh goodies made up of organic fruits and vegetables at a retail value of $23.00 per week.
Terra Verde regularly attends the Bellingham Farmer's Market and their produce is proudly carried at Community Food Co-op. You can also find their produce in various restaurants around Whatcom County. So don't worry, there are many opportunities to get hold of some of their organic produce.
Sponsored