Have you ever wondered when eating a pizza, panini or pasta dish, how exactly the ever-so-integral cheese is made? Have you stopped to ask why locally-produced artisan cheese differs from that of the Kraft or Tillamook you buy in the store? Although cheese consists of only a handful of ingredients, the science behind producing a good cheese is anything but simple. Third-generation dairy farmer and first-generation cheesemaker, Daniel Wavrin and the team at Ferndale Farmstead, craft one-of-a-kind Italian-style artisan cheeses, which embody all the qualities of a good cheese in every bite.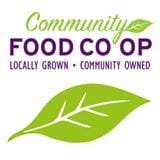 Ferndale is one of the more pastoral areas of Whatcom County, known for its farm country and winding back roads. It is hard to dream up a better location for a dairy farm and cheese making operation. Wavrin isn't the only one who likes it – his 680 dairy cows are probably the biggest fans of the property, as they graze on the farmed grassland multiple times throughout a given day.
Wavrin dubs Ferndale Farmstead's way of running things the "seed-to-cheese" process. A process that when broken down seems simple, but it is anything but. Seed is planted which grows the grass the cows will feed on. Dairy cows eat the grass grown on the working farm. All 680 cows are milked twice a day to provide the milk needed to craft the artisan cheese. Cheese is then crafted by a team of less than 10 people. The cheese making team does all the shipping, packaging, sanitation and of course, cheese making. The amount of hard work and dedication that go into producing just one single block of cheese is impressive on its own. Farmers, cheesemakers, milkers, herdsmen and equipment operators all come together to make this fledgling operation a success.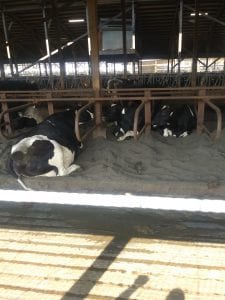 "Being a farmer and a cheesemaker means you have to be working consistently all the time," Wavrin says. "We have to give both our cows and cheese attention 365 days out of the year, it's a living process."
Attention to detail and persistence have paid off for Ferndale Farmstead. This year, Wavrin and team took home various awards from the 2017 American Cheese Society Awards. Their Caciotta, Scamorza and Asiago Pressa were all victorious. Wavrin says their cheese is award-winning due to their "seed-to-cheese" system. Crafting their cheese in this manner allows them to craft cheese with the freshest ingredients possible.
"We get our milk when it is minutes old," Wavrin says. "It's so unique. We are able to pump from the tank in our milking area straight into our cheese production facility. It couldn't be any fresher."
When making cheese, quality of milk and cheese cultures reign supreme. Wavrin says they are critical to crafting a good-tasting, high-quality cheese. Cheese, after all, is only made from four ingredients – salt, enzymes, milk and cultures. So the fresher the ingredients the better the cheese.
The cultures used in Ferndale Farmstead cheese have a unique story all their own. A story that traces back to the roots of the entire operation, and when Wavrin first got the idea that making cheese was something he wanted to pursue.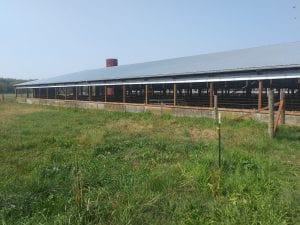 Born and raised in the Yakima Valley to a family of dairy farmers, Wavrin decided to opt for a change of scenery and travel to Cal Polytechnic State University for college. It was there he met a local cheesemaker who would spur his interest in creating artisan cheeses. Upon finishing school he came back to Washington and with the assistance of his father and uncle began plans for a creamery of his own. There was still a lot to do before that creamery was ready.
Wavrin traveled to over 40 different cheesemaking facilities across the country to learn the in's and out's. And then got hands-on cheesemaking experience at Mt. Townsend Creamery in Port Townsend. Construction on the Ferndale property began shortly after, starting in 2013. Following construction, Wavrin moved his maestro, Italian cheesemaker Raffaele Mascolo, out to the farm to apprentice under him for a year.
"Nobody was really crafting authentic Italian cheeses on the West Coast, especially mozzarella," Wavrin says. "So after Zeeks Pizza told us they were looking for some, we sat down and said, 'We could be those guys.'"
Mascolo, who has connections to cheesemakers in the southern regions of Italy, told Wavrin he could get him Italian cheese cultures from the Naples area. It was an interesting proposition because of how it would change Wavrin's mozzarella production.
In Italy, mozzarella is traditionally made with live cultures. In the United States the production of mozzarella is almost entirely made using vinegar in its place. But at Ferndale Farmstead, that wouldn't be the case. Wavrin utilized Mascolo's connections, and now imports all of his cheese cultures from the Southern part of Italy.
"We opted to make cheese the old-fashioned way," Wavrin says. "By using original cultures and milk straight from our farm, we believe we make a product that tastes like no other."
As for now, Ferndale Farmstead cheese can be found across the Pacific Northwest and even into parts of California. Wavrin supplies cheese to many local restaurants in Whatcom County, such as Pizza'zza and Gusto Wood Fired Pizza. Only two years into production, there is only more room to grow (or should I say age) for Ferndale Farmstead.
Sponsored