When Daman Wandke first arrived at Western Washington University over a decade ago, he found there were few accessibility services or resources for students with disabilities like himself. He took the initiative to create the services desperately needed by those students attending the university, including the Disability Outreach Center.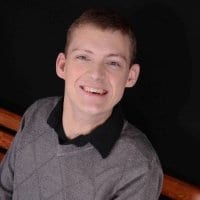 Now, over a decade later, the Disability Outreach Center recently celebrated its tenth annual Student Disability Awareness Week, an event created by Wandke during his time at Western Washington University.
Completing his Bachelor of Arts in Management Information Systems in 2012 and his MBA in 2013, Wandke, who has cerebral palsy and uses a wheelchair, has never stopped being an advocate for people with disabilities. Since that time, most of his work has taken him to various parts of the country. As he served on several committees while working remotely with an agency in Washington, D.C., travel increased for him throughout this time. Wandke explains that traveling with disabilities can present a number of challenges, most of which can be overcome, but require research and information to ensure the best travel choices are made when it comes to accessibility needs.
He describes one trip as a learning opportunity for him and the hotel staff in regards to what exactly the accessibility needs included. After researching hotels online, Wandke identified one that appeared to be able to meet his specific accessibility needs. After calling the hotel directly and asking even more questions, he set out on his business travel.
What he actually found was a room that did not meet his accessibility needs and a staff that truly did not understand what exactly those accessibility needs really included or the impact on guests with disabilities. After relocation to another room and subsequently to another hotel, Wandke decided it was time to create a resource specifically for travelers with disabilities and special accessibility needs.
"I noticed that the websites didn't go into detail, and the staff didn't really know when I would call a hotel with questions," Wandke described.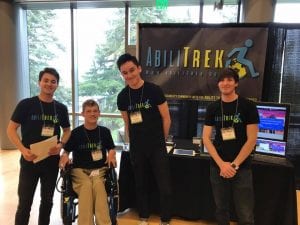 In January of 2016, he participated in a 54-hour start-up challenge for aspiring entrepreneurs called the Bellingham Startup Challenge. It began on a Friday night and went through the weekend. He pitched the idea of a travel resource for disabled travelers, formed a team of four and then subsequently built the business model.
At the end of that 54-hour challenge, the team of four had created what would become the parent company Access Travel, LLC. They also had a new product and service, AbiliTrek which takes travel to a whole new level for people with disabilities.
After registering on the AbiliTrek website, you identify among a list of 37 accessibility requirement points, what your specific needs are while traveling. Once you are ready to travel, book your hotel which will be identified based on your specific needs. Your registration and booking of a hotel then triggers the AbiliCheck system.
Once the AbiliCheck system is activated, a customer service representative from AbiliTrek phones the hotel in which you have registered to ensure that the room they have reserved for you really does meet the points of criteria necessary for a pleasant and positive stay. And, once your visit is complete, you are encouraged to complete a review which provides even more valuable information for guests booking in the future.
"Nobody else is doing what we're doing," says Wandke of AbiliTrek. "We are the only site that provides a resource for people with disabilities who travel and have specific accessibility needs."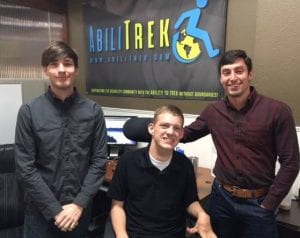 Beyond the ability to book a hotel that meets those specific accessibility needs, Wandke and his team also provide consulting to hotels. The team will go into a hotel and assess what they have in terms of services for those with disabilities. Then, they will recommend what low-cost changes can be implemented to better meet those needs and make the accommodations even more attractive to travelers with disabilities and more acceptable in terms of accessibility needs and services.
"We want to provide AbiliTrek to travelers so they can trek without boundaries," says Logan Helgeland, who oversees marketing for AbiliTrek. "We're planning to expand to Seattle and even beyond."
With the team of Wandke, Helgeland and Travis Heller spearheading the technology, AbiliTrek is on track to create change within the world of travel for people with disabilities. With his vast advocacy experience, Wandke also lends his knowledge to other organizations including the Northwest Access Fund in Seattle and PolicyWorks. Both organizations provide accessibility and advocacy services for people with disabilities.
As the team moves forward with the incredible services they provide for people traveling with disabilities, they also work to create contacts within the community. They are accomplishing this in several ways including sponsoring the Buddy Walk with the local ARC of Whatcom County and continuing to support Disability Advocacy in Bellingham.
AbiliTrek is open to everyone looking to book a hotel room. Wandke explains this is one of the best ways the community can support their efforts. Simply complete the registration and book your next hotel experience through the site. Be sure to leave a review of your experience so the team can continue to build the important data regarding accommodation satisfaction that is so essential to a great travel experience.