Submitted by: Launching Success
Launching Success Learning Store is a fun, educational toy store filled with a variety of amazing things. You'll find anything you can think of! We carry a huge range of workbooks for all core subjects such as social studies, math, science and language arts. You'll find helpful, supplementary books that can aid with even the most specific aspects of a subject. If you're looking for a more hands-on approach, we have plenty of tools for that as well! Our mission is to facilitate and promote learning for all ages. We'll do our best to find what you're looking for.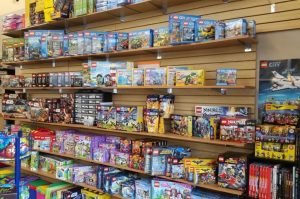 Not only do we provide educational assistance, we also carry plenty of fun toys! Dolls, LEGO®, crafts, puzzles, science kits and games for the whole family can be found here! It's perfect if you're searching for a fun, unique gift or simply something to do. Some of our featured products include SleepyLights, Calico Critters, Magna-Tiles and Rubik's cubes! We have a large selection of games as well! We offer a healthy, fun middle ground between play and learning in many of our products. Games like Spelligator, Kanoodle, Math Lotto and many others encourage players to use critical thinking skills and apply their in-class learning in a creative way.
And of course we have a surplus of tools for teachers to use in the classroom as well. Charts, posters, books with activity ideas, borders, decoratives and your basic classroom supplies can all be found at Launching Success.
In addition to materials for teachers, we offer a wide variety of resources for homeschooling. We offer several curricula like Horizons, Explode the Code, Wordly Wise and much more! If you're new to homeschooling, we provide a curriculum guide and are always willing to offer our input as well.
The employees are always willing to lend a hand and give advice on choosing a product that is just right for you. We want to ensure that you get the help you are looking for and welcome you to ask questions about our products. You will always be greeted by a friendly and informed employee at Launching Success Learning Store.