When we found out that Whatcom Women in Business nominated WhatcomTalk Community Manager Stacee Sledge as Professional Woman of the Year, we weren't surprised.
Since helping launch WhatcomTalk nearly three years ago, Sledge has been invested in the company one hundred percent. From writing articles for the community social network in its infancy, to networking and forging community partnerships with businesses and organizations across the county, Sledge has lived up to her title as Community Manager — and all while helping build a community hub dedicated to sharing positive stories about what it's like to live, work, and play in Whatcom County.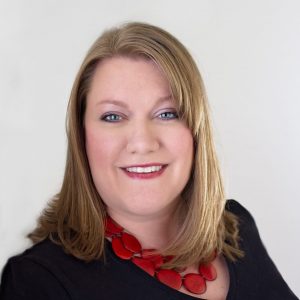 "I have the absolute pleasure of knowing and working with Stacee," WhatcomTalk Community Relations and Business Development Manager Kevin Coleman said. "I met her over two years ago when the company I was then working for became a WhatcomTalk customer. Stacee's passion and vision for creating a new social media platform with a positive influence on our community won me over. I now have the honor to be working with her as we grow WhatcomTalk into the company it deserves to be."
The vision Coleman mentioned is one that Sledge formed after working with WhatcomTalk's sister site ThurstonTalk in Olympia. That's where she met NorthAmericaTalk Chief Research Officer, Dan Jones.
"Stacee is strategic with her ideas and executes on those plans," Jones said. "Over the last six years of working with Stacee, now as a business partner, she always has brought a smile, knowledge, and drive to each opportunity."
Whether interacting with a coworker or a community member, Sledge leaves a lasting impression. "Her love for her family, community, and the positive impact that's required from her at all times is inspiring," Coleman added. "Stacee has a commitment to the community in supporting positive and healthy relationships with other business leaders in our area and is more than deserving of being the Professional Woman of the Year for Whatcom County."
Sledge will be recognized for her accomplishment on October 25 during the Professional Woman of the Year Banquet and Auction. For more information about Sledge and Whatcom Women in Business' other Professional Woman of the Year nominees, visit Whatcom Women in Business' website.