What do soccer fans, hockey skaters, and birthday party-goers have in common? They all love Bellingham Sportsplex.
Originally opened in 1997, Bellingham Sportsplex is a multipurpose recreation facility, providing year-round access to an indoor ice arena and soccer fields. Sportsplex is the go-to hub for ice and turf sports (and sports-themed birthday parties) in our community. It provides a centralized venue for a variety of programs, activities, and events — all managed by the non-profit organization Whatcom Sports and Recreation.
Bellingham Sportsplex General Manager, Marc Ronney, has been involved with the facility since 1999. Though his roles have changed over the years, Marc's passion remains the same. "What I enjoy the most is working with the youth of Whatcom County – both as a coach and as the GM of the Sportsplex," Marc says.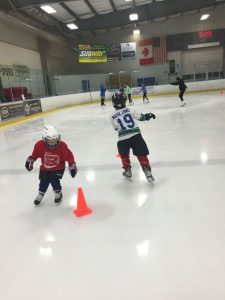 Today, Marc is responsible for scheduling a mind-boggling variety of happenings at Sportsplex. As Marc explains, "The biggest thing we do is rental of our facility to user groups. We have several minor hockey organizations that use the ice rink, and we rent out the soccer and ice side to schools and other groups throughout the year."
But groups are just the tip of the iceberg at Bellingham Sportsplex. Here's a taste of the venue's many offerings, from recreational programs to birthday parties and a beer festival.
Academies
Kids and adults alike can get involved in the venue's Learn to Play Academies. These fun, educational classes teach skills from ice skating and hockey to soccer. Participants can drop in for a single class before committing to an entire multi-week course. See the Sportsplex website for more info.
Drop In Soccer and Hockey
Speaking of drop-ins, Sportsplex offers drop in soccer, drop in hockey and drop in/stick 'n puck hockey as well. These sessions differ from academies in that they are all about play and practice. Each session lasts one to two hours, and players simply drop in for the session that works best with their schedule. Stick 'N Puck sessions are open times to practice hockey skills, while drop in hockey and soccer are informal scrimmage games.
Public Ice Skating
Don't want to compete? Public skating is available for all ages. You can participate for as little as $2.50 per person during Community Skate, plus the cost of skate rentals if needed. Public ice skating times vary by week — check the public ice skating schedule for details.
Leagues
Soccer and hockey leagues run at Bellingham Sportsplex as well. For soccer, youth leagues and adult leagues are offered, allowing participation for all ages. The Sportsplex Hockey League (SHL) is an adults-only league for players of all abilities. Divided into four divisions, the season runs September through March with 24 regular season games. See the Bellingham Sportsplex website for complete league details, including fees and registration.
Bellingham Blazers Junior Hockey
As if academies, leagues, and public sessions weren't enough, Sportsplex also hosts the Bellingham Blazers Junior Hockey team for home games. "The Blazers have moved up a level and are playing in a new league," Marc says. This year, the team joins the Western States Hockey League. Their 2016-2017 season kicks off October 2, with a home opener against the Seattle Totems. Bellingham Blazers will play 23 home games at Bellingham Sportsplex during the season. Check the Bellingham Blazers website or Facebook page for updates.
Hoptoberfest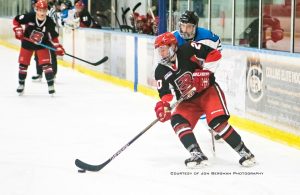 Also coming up in October is a very Bellingham-friendly fundraiser: a beer festival dubbed "Hoptoberfest". This event will benefit ReBound of Whatcom County, the Boys & Girls Club of Whatcom County, and Whatcom Sports and Recreation. The event will be held at Sportsplex on October 22, and promises "a fantastic beer tasting and beer judging experience." Food trucks, live music, yard games and beer awards will keep the party alive.
Bellingham United
The reigning Western Indoor Soccer League champions play at the Sportsplex starting in November. Bellingham United indoor soccer is fast paced and high energy. It's a sure crowd pleaser for your family.
Birthday Parties
All-ages birthday parties are held at Sportsplex, with several different packages available. "We offer skating, bouncy house, Bubble Soccer or any activity you would like to do on one of our two turf fields," Marc explains. According to the website, basic packages include "a cake & beverages with upgrades available to provide Little Caesar's pizza, Menchies frozen yogurt or Port of Subs sub sandwiches." For additional info and reservations, check out the birthday parties page.
With its incredible variety of programming, Bellingham Sportsplex draws nearly 600,000 users through its doors every year. Perhaps this year, you'll be one of them! "If you haven't been to the Sportsplex you should check it out," Marc says. "Stop by and see all the fun our customers are having."
Sponsored