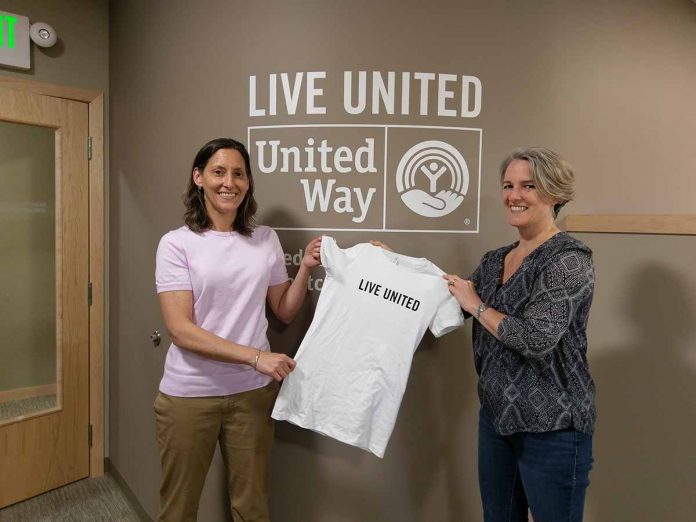 Submitted by United Way of Whatcom County 
It is with excitement that United Way of Whatcom County (UWWC) welcomes Patricia (Patty) Boyce as a permanent member of UWWC's team as the new Coordinator of Development and Community Impact. At the same time, UWWC says goodbye to Kristi Birkeland who has served as the Community Engagement Manager for the past three years.
For the last five years, Boyce has served as a temporary Lead Campaign Executive during the fall working with a variety of companies and organizations to build successful workplace giving campaigns. She has also served as a volunteer on UWWC's Fund Distribution Committee, helping to review grants and participate in site visits of funded programs. She brings with her an exceptional variety of talents such as fundraising, community engagement, and high-level organizational skills to name a few. Boyce will start her full-time position with UWWC on July 1.
Birkeland has been involved with United Way in a variety of ways from being a Campaign Coordinator at a previous workplace, to volunteering on the Fund Distribution Committee. Over the last three years, she has been an integral part of UWWC's team, helping to implement successful workplace giving campaigns that raised nearly $2 million each year, creating processes and documents to convey UWWC's work in the community, and she worked year-round with top supportive companies to keep them involved with UWWC's important work. She is looking forward to staying connected to United Way as a donor and volunteer as she moves on to new adventures. Birkeland's last day will be June 15.
As the organization transitions and readjusts these positions, their long-time Director of Development, Tamara Tregoning, will become the lead staff for the United Way Campaign from this point on. She and Boyce look forward to continuing to serve the community through successful workplace giving and ongoing engagement with all of their constituents.