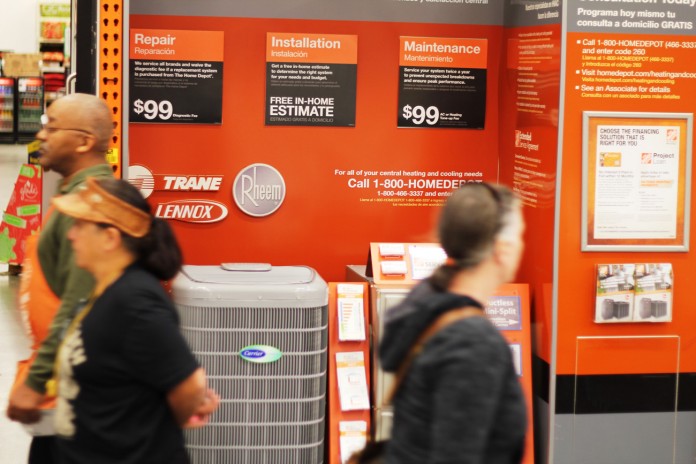 Submitted by Barron Heating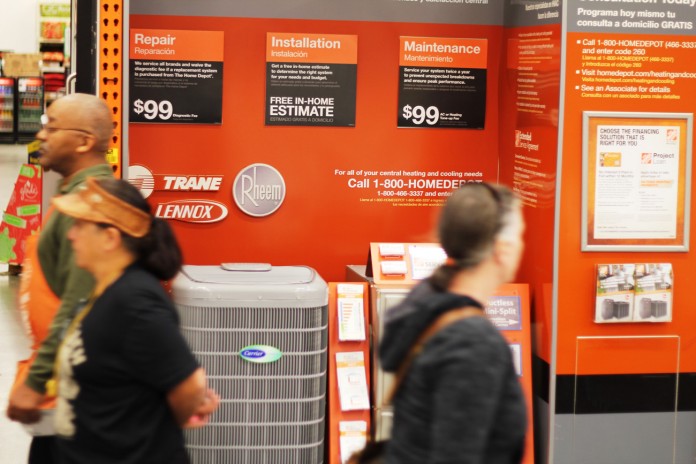 Brendan Reid, international Building Performance Guru and Founder of The Comfort Institute, made his way to Bellingham recently to conduct an extensive two-day training for the employees of Barron Heating and Home Depot. The Comfort Institute is the preeminent authority in green building science and indoor air quality—so much so that they've even performed leakage tests for NASA.
The April event brought together all Barron employees who hadn't yet received the Home Performance training, including sales, install, and service technicians. Representatives from Home Depot's plumbing and heating divisions were also in attendance after a recent partnership joined the two companies.
All participants spent two full days studying the science and diagnostics behind common HVAC and home performance concerns: inconsistent temperatures, excessive dust, allergy and asthma suffering, dry or damp indoor air, unhealthy indoor air quality, excessive utility bills and noisy or unreliable heating equipment.
Barron is committed to educating their entire team on the home-as-a-system approach, which always takes into account what they refer to as "the three legs of the Home Performance Stool: comfort, energy efficiency, and health."
Barron's former Home Performance Administrator, Thoren Rogers, recently transitioned into the role of Project Manager, coordinating education and logistics between Barron and Home Depot.
Rogers explains, "Home Depot shoppers can now take advantage of the chain's popular financing programs to address their heating and cooling needs, while maintaining confidence that the project is being completed by their trusted local company."
Rogers is excited to move forward with the partnership and continue to train everyone toward the industry's best Home Performance practices. "Our staff at Barron has come so far in the knowledge and practice of building physics," he says. "It's a privilege to expand and pass on that knowledge—with Brendan's help—to a much wider range of customers, ultimately improving the lives and health of so many members of our community."
Homeowners can learn more about how Home Performance affects their comfort, health and utility bills by visiting Barron Heating's consumer resource blog: www.MyHomePerformanceExpert.com