For owners Edna and Mark Christianson and their team of 25 licensed massage therapists, estheticians and office staff, Massage Envy Spa in Bellingham has two overarching goals: to help customers reach true relaxation and wellness – and to give back to our community.
The clinic's motto says it all: "Better lives. Better families. Better Communities. A better world…through our hands."
Edna and Mark opened their Sehome Village Bellingham Massage Envy clinic in November of 2011.
The couple lives in Snohomish, but spends several days a week up here, managing the business. Their local team, lead by sales manager Kevin Coleman and office manager Stacy Paul, also works hard to keep things running at the open-seven-days-a-week business.
Edna had been a stay-at-home mom for eight years when a former co-worker approached her about Massage Envy. The trusted friend, impressed with the company's business plan and knowing Edna's work ethic and drive, suggested she think about doing the same.
"I knew I liked massage – I was a great customer of massage," Edna says, laughing. "But I wanted to know more about it, like: Why do we all feel so much better after a massage?"
As part of her due diligence, Edna went through massage school – and fell in love with it. She got her my massage certificate in 2005 and purchased a Massage Envy license in 2006.
She and Mark opened their first Massage Envy clinic in Everett in 2007. In 2011, they expanded to open the Bellingham location.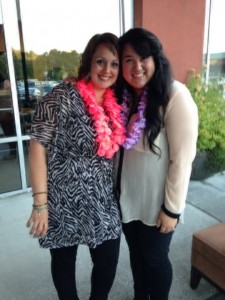 "I love Bellingham," Edna says. "It's an area I want to grow old in. I just love the community itself."
Between the two of them, Edna and Mark are in the Bellingham clinic three to four times a week. They're also active members in the Bellingham/Whatcom Chamber of Commerce. Their local Massage Envy team is made up of men and women who love to live, work and play right here.
When you walk into the clinic, the outside world seems to fade away. The welcoming entry is all warm wood tones and aromatherapy wonders. A dozen private, calming rooms await customers beyond the lobby and its helpful staff.
"We're a really stressed out society, generally, and don't even realize it until we take the time to de-stress," says Edna. "We live with a lot of pain, and being able to de-stress is huge. We help people manage their pain and reduce their meds."
In addition to the standard 90-minute or two-hour massages – which can be enhanced with aromatherapy, sugar scrub foot massages and more – Edna and Mark's Massage Envy also offers hot stone massage.
"The first time I had a hot stone massage I was out of it for two hours," Edna says with a sigh. "It was SO relaxing."
Having trouble sleeping?
"We recommend adding the lavender garden aromatherapy to your massage, because it can help you relax even more," says Edna. "You'll go home and go right to bed and have a really awesome night's sleep."
Massage Envy also offers deep muscle therapy, a treatment-focused massage enhancement. "It actually relaxes your tissue topically, lessening that 'feel-good' pain that can make you need to do deep-breathing exercises during a treatment," Edna says.
They also offer sugar foot scrubs, ideal for folks who are on their feet a lot or simply love a fantastic foot massage. "We rub in an exfoliating sugar, and then take it off with hot towels. It's wonderful – you totally love your life after that," Edna says with a laugh.
Facials using the popular Murad® line of products were added to the Massage Envy Spa mix several years ago.
"Dr. Murad believes you are what you put on yourself," says Edna. "If you can safely eat it, he believes it's safe to put onto your body."
The Massage Envy team is great at what they do – bringing relaxation, wellness, and beauty to its clients – but they're also dedicated to supporting and sponsoring numerous local events and organizations, including Ski to Sea, Run Like A Girl, Muds to Suds, the Bellingham Bells, Lynden Rodeo, and many more. It's not uncommon to see Massage Envy therapists working on participants at events.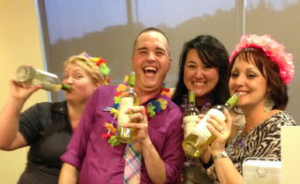 "The Arthritis Foundation is probably our number one charity we work with," says Edna, who serves on the organization's Bellingham Community Advisory Board. "This year, Massage Envy raised over a million dollars for them nationally; in our region, we raised over $50,000 for local chapters."
Massage Envy also supports the Bellingham Bells and the Roller Betties, and regularly gives free massages to military personnel, veterans and their spouses.
Ask Massage Envy Bellingham's sales manager Kevin Coleman what he loves most about working in the clinic and he's quick to answer.
"I get to see lives changed," he says. "Not only for our clients and members – but also the staff and the employees that help us all remain a close-knit group with the same focus and drive to exceed the expectations of our community."
Part of that drive includes providing donations to local organizations, fundraisers, schools, hospitals and others in need throughout our area.
For business manager Stacy Paul, who is celebrating 16 years as a licensed massage practitioner, one of her favorite things about working at Massage Envy in Bellingham is hosting an intern each year from Whatcom Community College.
"I love getting a chance to show new licensed massage practitioners how to become successful," she says. "I feel really lucky to be given a chance to still grow in a profession that I love – and help others grow, too."
Bellingham is a massage therapist-rich area, to be sure, and Massage Envy is proud to stand out from the crowd in several ways.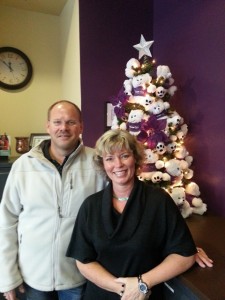 "Our model is to be professional, affordable and convenient," says Edna. "We want you to find a therapist you connect with, but if they're on vacation or you need a massage right now and they're not available, chances are we have another massage therapist that will also be suited for you."
Because Massage Envy employs so many licensed therapists, they can accommodate many more clients every day.
"There are a lot of great massage therapists working as sole proprietors in Bellingham – and if they're good, they're booked out." says Edna. "Anyone else trying to get in for an appointment is going to have to wait, and that's not how massage works. When you wake up and you need a massage, you need it; you don't want to wait three weeks to get in."
At Massage Envy – open seven days a week and offering evening hours – that's never a problem. "We're there when the customers are available," says Edna.
Another thing that sets Massage Envy apart is its memberships. "Our membership really helps keep the price down and keep it more affordable." For $59.99 a month per membership, clients can enjoy a one-hour massage.
Want a second massage in that same month? You'll pay just $49.99. Compare that to paying between $75 and $95 per massage at most places – and much, much higher prices at high-end spas.
"When we first opened for business, I took probably 40 or 50 people on a tour of our clinic and they'd all say, 'Oh my goodness, Bellingham needs a place like this,'" Edna says. "Over and over I heard that it can be a little awkward to go into somebody's house to get a massage."
Massage Envy Bellingham offers an exceptional massage and spa experience in a warm, inviting, professional setting. "Massage is a very personal service," Edna says. "And we treat it – and the customer – with the utmost respect."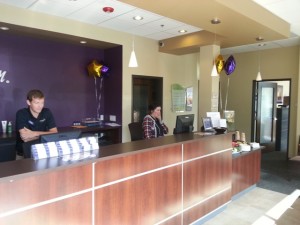 Massage Envy Spa – Bellingham
330 36th Street
Bellingham WA 98225
360.756.1100
Hours:
Monday through Friday: 8:00 a.m. to 10:00 p.m.
Saturday: 8:00 a.m. to 6:00 p.m.
Sunday: 10:00 a.m. to 6:00 p.m.