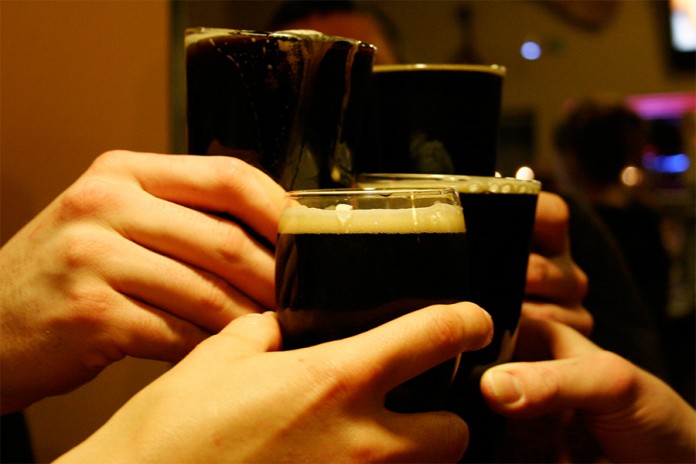 Submitted by Chuckanut Brewery & Kitchen
The bells are beginning to ring and the darkest day of the year is coming soon. Chuckanut Brewery & Kitchen (located at 601 W. Holly Street) will be tapping into Chuckanut Bock on December 26, to brighten up our days and celebrate the holidays. This is the beer that had fans talking for years and hasn't been brewed since 2010. Chuckanut's Bock beer is a traditional lager that is aged for 12 weeks before kegging. Cold-aging makes Bock a smooth high alcohol, rich flavored, mahogany colored beer savored during special occasions.
At Chuckanut Brewery we believe we have a special beer perfect for the holidays. With its rich, toasty overtones, fruity notes, and smooth significant alcohol presence, it's a real festive treat. With just enough hops to balance out the sweet maltiness, this style of beer matches perfectly alongside any rich entree, dessert, or just by itself. Chuckanut Bock is available at Chuckanut Brewery & Kitchen by the glass or you can take it home in growlers. You might even be lucky enough to find it at select bars and restaurants around the Puget Sound, too.
Chuckanut Brewery & Kitchen, located at 601 West Holly Street, was awarded the National Small Brewpub/Brewer of the Year 2009 and National Small Brewery/Brewer of the Year 2011 at the Great American Beer Festival in Denver, Colorado. The full-service "Kitchen" serves from 11:00 a.m. every day to guests of all ages with an eclectic fresh local menu. Bar specials include: HoPPY Hour Sunday to Thursday, 4:00 p.m. – 6:00 p.m., Monday Night $3 Pints, Kolsch Night Tuesday's, and more. Check out additional information about Chuckanut Brewery & Kitchen at chuckanutbreweryandkitchen.com.