By Stacee Sledge

Sometimes the smallest packages deliver the biggest punch. And sometimes those packages don't even contain an actual material thing – rather, they give the gift of an experience.
Imagine slipping an envelope under the tree for a loved one that doesn't include a gift card or check – rather, a gift certificate for a San Juan Airlines aerial tour of majestic Mount Baker or a cooking class at Ciao Thyme.
Experiential gifts are a great way to go this holiday season – especially for those on your list who already may already have it all.
San Juan Airlines
Give a gift they'll never forget with an aerial tour of Mount Baker or a San Juan Islands day trip from San Juan Airlines.
At $149 per person, the hour-long Mount Baker tour gives amazing close-up views of the 10 spectacular glaciers that blanket the mountain's peak, as well as the active steam vents of Sherman Crater just south of the main summit. You'll also get glorious glimpses of neighboring Mount Shuksan.
A three-hour San Juan trip incorporates a gorgeous aerial tour with a two-hour stop in Friday Harbor, Roche Harbor, or San Juan Island.
Tours can be chartered to fit your exact needs, starting as low as $79 per person for a 30-minute tour. Find more information here.
Cooking Classes
From the beginner to the home gourmet, Ciao Thyme offers cooking classes for every level – and no one will leave class hungry. Co-owner Jessica Gillis says many people take Ciao Thyme's classes for entertainment – "to learn a few tricks, have a great meal, and get some recipes." Others are serious gourmet home cooks, who come to add to their repertoire.
Gillis and husband, Mataio, started the classes about eight years ago; the same time they expanded their catering business into a downtown Bellingham dining destination.
"We bring in guest chefs from all over, and our chefs do some classes," says Jessica. "Most are demonstration-style, where you watch, get recipes, and eat."
Each quarter, Ciao Thyme also offers a popular knife skills class, taught by Mataio.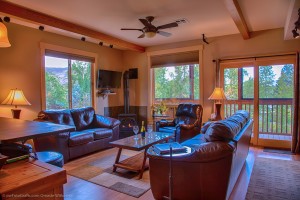 "For anyone who cooks at home, prepping vegetables is a huge part of the time and energy it takes to prepare a meal," says Jessica. "Our knife skills class teaches safety, accuracy and speed."
Specific classes can be purchased online, or folks are invited to stop in and buy a gift certificate and let the giftee choose from several options.
Want in on a fabulous Ciao Thyme meal yourself? Sign up several loved ones (and you!) for an Incognito Dinner – six courses over three hours of eating at a communal table.
Romantic Weekend Getaway
Whisk your significant other away for the weekend or give this as a gift to a couple with young children – and offer to babysit.
For a quiet getaway that isn't far from home but feels light years away from the day-to-day bustle, book a stay at Bellingham's charming MoonDance Inn, on the shores of Lake Whatcom.
Want to get out of town? Twisp River Suites in the magical Methow Valley offers gorgeous river-view suites with fireplaces, kitchens, and covered porches. The five-hour drive (when Steven's Pass is closed; it's only three hours over the Cascade Pass in warmer months) is half the fun of this getaway, as you amble along the Columbia River and up through the lower Methow Valley.
The Gift of Sailing Lessons
Give the gift of sailing lessons to the adult or child in your life. It is never too early or too late to learn! There are a few options in Bellingham. Check out San Juan Sailing and Sail Northwest, as well as youth lessons through the Bellingham Yacht Club's Youth Sailing Program.
Rock Climbing Lessons or Gym Membership
Help someone on your list attain a new physical fitness goal. VITAL Climbing Gym can show anyone how to enjoy the sport of bouldering, offering clinics or simple instruction to get them on their way. Purchase a single day pass, 5- or 10-day punch card, or full membership. Lear more here.
Discover Pass, Forest Pass
Got a camper or hiker on your list? Consider the gift of a Discover Pass. Most state parks now require a Discover Pass for entry and parking, so give one as a much-appreciated gift this year. You can buy one online here. Also consider giving the Northwest Forest Pass; learn more here.
Snowshoeing
Hit up the Glacier Ski Shop for snow-fun rental gear of all kind. Consider a gift of snowshoe rental for someone on your list who loves the outdoors but doesn't generally hit the slopes.
Tickets for the Mount Baker Ski Bus
Know someone who loves to ski but needs transportation to the mountain? Consider giving them tickets to ride the Baker Bus. The route includes several stops between Bellingham and Baker, running daily from Kendall and on weekends and holidays from Bellingham.
The Gift of Education
Washington State's Guaranteed Education Tuition credits can be bought in any dollar amount. Better yet, set up automatic payments to go into a child's account and they will receive a gift of education for their lifetime. Learn more about the GET program here.
Organization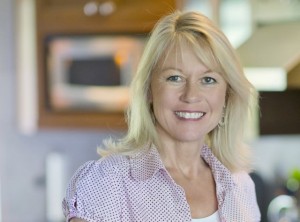 Help a loved one create efficiency – and peace – in their living space with a visit from Julie Clarke and her Organized At Last team.
"I charge $100 to come in and walk through your space with you," Clarke explains, "but a lot of times I'll say, 'If you just move your couch to this wall, change the location of that shelf, de-clutter that area, put hooks here instead of bars, and remove this, you'll free up so much space.'"
Clarke is able to see a room and in an instant know how to transform it. "Often they just need me to guide them with a few ideas using items they already own," she says.
Of course, Organized At Last tackles larger projects, as well. A cluttered garage that hasn't housed a car in over a decade? Or a pantry that is more black hole than streamlined staple storage? Clarke and her team can tame the chaos.
Read more about Organized At Last here.
Facial or Massage Gift Certificate
Maybe your loved one would prefer a little luxury and pampering. Massage Envy in Bellingham's Sehome Village provides both, relieving stress with massages customized to address specific needs in a relaxing, welcoming space, as well as a variety of facials. And with convenient late night and weekend hours, anyone on your list can make use of a Massage Envy gift card.
The gift of a clean car!
A handmade gift certificate good for a car was is a great gift from the kids for mom or dad. Or, if you want to leave it to the professionals, buy a gift certificate from a favorite local car wash or car detail center.
Family portrait
Give the personal and lasting gift of a family portrait by a professional photographer. Cheryl Crooks Photography is one of Bellingham's finest portrait studios, counting many of Bellingham's prominent families as clients – and you can be one, too. Holiday gift certificates start at just $75 for a 30-minute studio portrait session for a family of four. Contact her studio to learn more at 360.714.8241 or visit her website at www.southhillstudio.com. Also, read Cheryl's recent blog post about the importance of taking family photos.
Private in-home wine tasting
Masquerade Wines offers a private party for up to 20 people for $299, featuring five wines and five unique artisan cheeses. The event lasts about two hours. In addition, Masquerade Wines provides the wine glasses and cheese accompaniments, such as crackers, baguette slices, and cured meats. Wines are available for guests to purchase after the pairing.
FIG Museum Membership
When Grandma and Grandpa ask for gift ideas for the kids this year, suggest that they buy a membership to the Whatcom Museum and its Family Interactive Gallery in the stunning Lightcatcher building – it will also be a gift for you, as you watch your little ones delight in all the FIG has to offer their growing minds and imaginations. A family membership is just $75, and includes guest passes and 2-for-1 admission coupons to member museums of the Northwest Association of Youth Museums. More information can be found here.
Encourage a New Hobby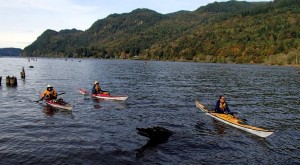 Here are several ideas to help kick-start a new hobby for someone on your gift-giving list:
Make a donation to your favorite non-profit
Sometimes the best gift one can give is to fellow community members in need, whom you may never meet face to face. Make a donation, in honor of your loved one, to your favorite non-profit organization.