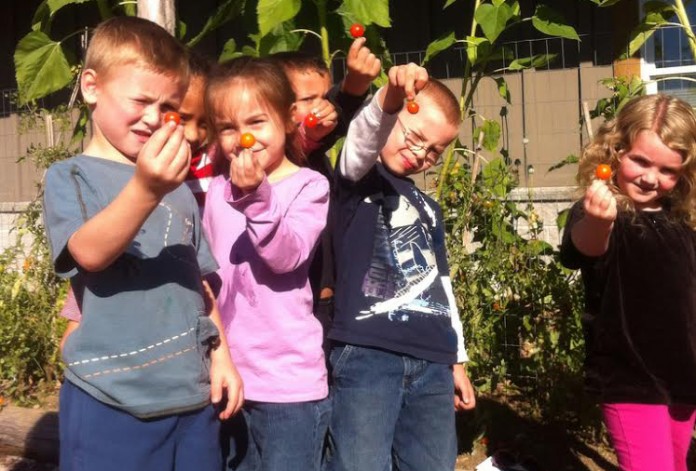 Submitted by Common Threads Farm
The fifth annual School Garden Harvest Dinner will take place on October 16 at Whatcom Middle School. The bounty of the season will be on display and cooked up by students from produce grown by students in school gardens.
Cooking starts at 4:00 p.m., while tours of the Whatcom Middle School garden, live music, and fun food-related activities follow at 5:00 p.m. The dinner and raffle are at 6:00 p.m.
This event is open to the community, with a suggested minimum donation of $5 per person. To make sure the kids prepare enough food, reservations are appreciated and strongly recommended through the online reservation system.
The dinner event is sponsored by Common Threads Farm, whose mission is to connect kids to healthy food through hands-on, seed-to-table education.
Common Threads Farm is a district partner serving on the Farm-to-School Advisory Group in Bellingham Public Schools.
For more information on the garden at your child's school, (or to get one started!) please contact schoolgardens@commonthreadsfarm.org.