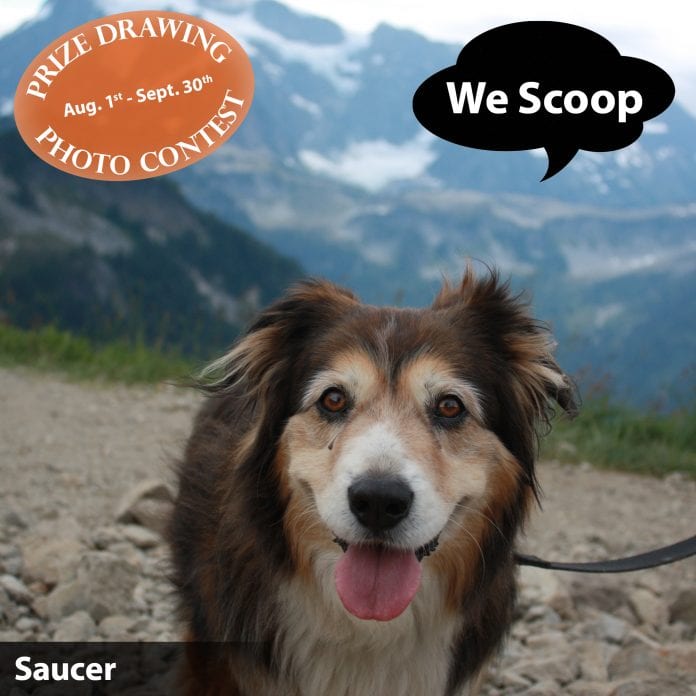 When:
2020-09-20T00:00:00-07:00
2020-09-21T00:00:00-07:00
Contact:
The Bellingham and Whatcom County Public Works Departments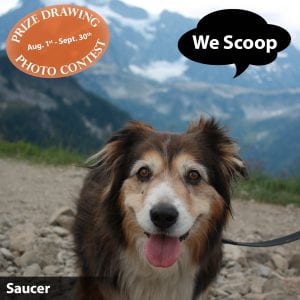 PRIZE DRAWING: Scooping is a chore. Make it easier on yourself! Win a year's supply of dog bags, a poop scooper, or a month of poop scooping service. Drawings on Aug. 23, Sept. 21, & Oct 1.
7th ANNUAL WE SCOOP PHOTO CONTEST: This popular contest is back, and this time it's open to all Whatcom County residents AND winners will get prizes! Send up to 3 of your best photos of your dog to nreducation@cob.org along with your dog's name and your own name. There will be 1st, 2nd, and 3rd place awards and prizes given for both Judge's Choice and People's Choice. People's Choice voting begins on Oct. 15 at www.facebook.com/wescoopbellingham.
ELIGIBILITY & ENTRY: Open to any dog-owning resident of Whatcom County that has pledged to scoop the poop. Rules and details can be found at www.cob.org/scooppoop (residents within Bellingham city limits) and www.whatcomcounty.us/scooppoop (Whatcom County residents outside of Bellingham). Entries accepted Aug. 1 to Sept. 30.