When:
10/12/2019 @ 1:00 pm
2019-10-12T13:00:00-07:00
2019-10-12T13:15:00-07:00
Where:
Pickford Film Center
1318 Bay St
Bellingham
WA 98225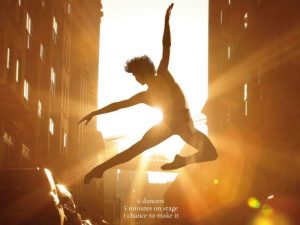 Pickford Film Center is excited for the fun to continue with Kid Pickford, a monthly family-friendly film series for kids at the Pickford for $1. Formally named Pickford Family Matinees, this series shows a classic family film each month on Saturdays at 1 pm. From an epic children's quest spanning 50 years, rousing debates for the history books, some mysterious mythical cursed rabbits, gifted aspiring ballet stars, a quest to secure a stolen book, and a special winter in Moomin Valley, this year's Kid Pickford slate is full of excitement and a joy to watch!
No matter if you're 30 and want to see a classic favorite childhood film, have kids, want to host a birthday party, or simply want a relaxed and enjoyable Saturday afternoon, Kid Pickford is always a lot of fun. Bring your kids, bring friends or a date, and catch a classic Saturday afternoon movie.
Next we head to graceful and inspiring dancers in First Position (2011). Also featured in our yearly Doctober event, a month-long celebration of documentary film, Fist Position follows thousands of aspiring dancers as they enter one of the world's most prestigious ballet competitions, the Youth America Grand Prix, where lifelong dreams are at stake. In the final round, with hundreds competing for only a handful of elite scholarships and contracts, practice and discipline are paramount, and nothing short of perfection is expected. Bess Kargman's award-winning documentary, First Position, follows six young dancers as they prepare for a chance to enter the world of professional ballet, struggling through bloodied feet, near exhaustion and debilitating injuries, all while navigating the drama of adolescence. A showcase of awe-inspiring talent, tenacity and passion, First Position paints a thrilling and moving portrait of the most gifted young ballet stars of tomorrow.
Keep updated on the Pickford's events on our website or sign up for our email newsletter at www.pickfordfilmcenter.org