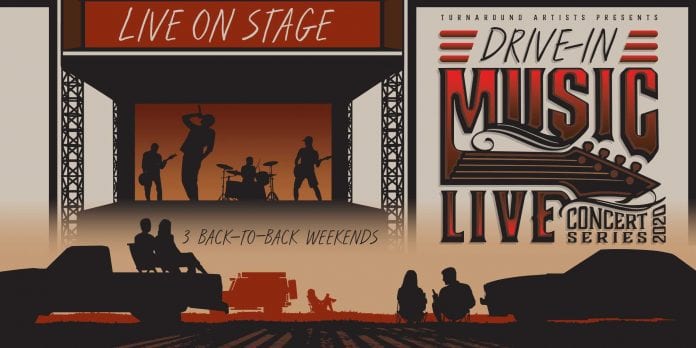 When:
2020-08-07T00:00:00-07:00
2020-08-08T00:00:00-07:00
Where:
Skagit County Fairgrounds
479 West Taylor St
Contact:
Turnaround Artists
4252102686
Join us for the first-ever Drive-In Music Live Concert Series at the Skagit County Fairgrounds for THREE weekends in August 2020 with SIX amazing bands. All shows start at 7 pm. Get tickets, grab your family, and invite your friends. Enjoy the music LIVE ON STAGE at a safe and responsible distance.
Drive-In Music Live Concert Series gives the opportunity for music fans to enjoy music in a unique, safe, and socially distanced environment. This concept will allow fans to see LIVE music with drive-in style admission to keep social distancing measures active. Cars are charged by the load to attend. We recommend filling vehicles with family/household members only. You can still invite your friends and park by each other though! Please visit the links below for more info and to purchase tickets. Early Bird tickets are limited and start at $30.