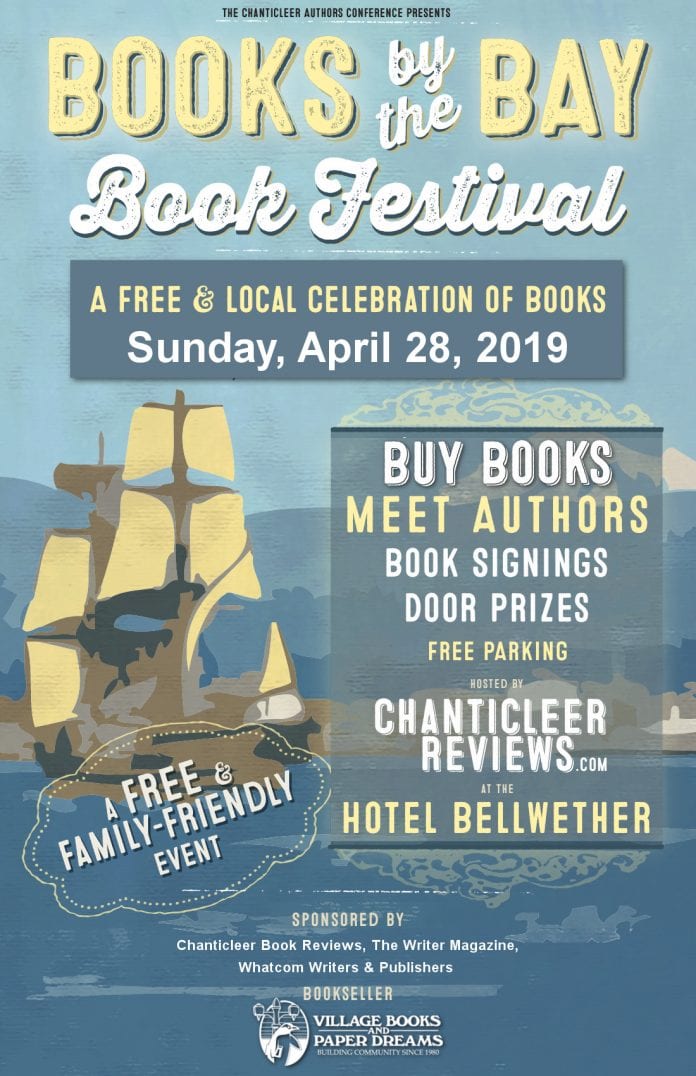 When:
2019-04-28T00:00:00-07:00
2019-04-29T00:00:00-07:00
Where:
Hotel Bellwether Ballroom
One Bellwether Way
Bellingham
WA 98225

Contact:
Kiffer Brown - Chanticleer Reviews
970-218-9628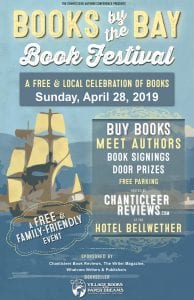 The Book Room is a FREE and family-friendly event, open to the public Saturday and Sunday. The main event, where most authors will be on hand doing signings, readings, etc. will be Sunday 1-5:30 pm. There is FREE and ample parking in the Hotel Bellwether garage.
Village Books is managing the book room and is sponsoring the Books By the Bay Book Fair that will take place at the Hotel Bellwether Ballroom.
Come by on Sunday afternoon and listen in on a panel discussion of your favorite genre's authors. International bestselling thriller author and master of suspense J.D. Barker will have a book signing at 3 p.m.
Please visit our website for the list of authors whose works will be available and for genre panel discussion times.